'Faithful' Church Handyman Arrested for Sexually Assaulting 4-Y-O Girl as Her Mother Worshiped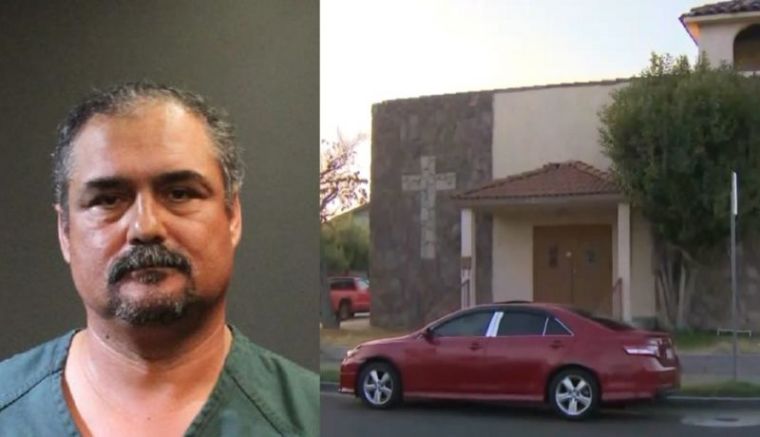 A recently "saved" 51-year-old man described as "faithful" by some who know him was arrested for sexually assaulting a 4-year-old girl at a California church where he worked as a handyman and security guard.
The Santa Ana Police Department announced Thursday that they arrested Trinidad Tavarez, for sexually assaulting the 4-year old while her mother engaged in worship and a Father's Day celebration at Oasis Christian Church in Santa Ana on Father's Day.
Cpl. Anthony Bertagna of the Santa Ana Police Department wasn't immediately available for further comment when contacted by The Christian Post Monday but he told KTLA that the girl was assaulted as children at the church played in a separate room and their parents engaged in a Father's Day Service and a post service celebration.
Bertagna said at the end of the service the mother told the kids she was ready to go but the children said they wanted to play, so she went to participate in Father's Day festivities. As she was leaving the children, however, she noticed Tavarez entering the room with the children where he was the only adult present.
"Detectives believe that at some point he was able to lure this 4-year-old away," Bertagna said.
As the mother and her young daughter were driving home that day, the child revealed what happened to her and named Tavarez as her abuser according to investigators.
Tavarez, who has prior arrests for soliciting an undercover officer for sex and contempt of court, was later arrested and slapped with child molestation charges.
Anatol Ford, a pastor at Starlight Baptist Church who knows Tavarez, described him to KTLA as a father of three and reformed drug addict who had been working at changing his life through God.
"He's very faithful," Ford told the station. "He just come off of drugs not too long ago. And the street, he lived in the street."
Ford added: "He got saved, according to the pastor, and he got in church and he was singing and dancing and praising God."
Ford's church did not return messages left by CP on Monday. An Oasis Church employee told KTLA they were working with police to ensure a complete investigation. A van parked on the church's property in which Tavarez was living was also seized by police.
He is currently being held on $100,000 bail and will appear in court on July 6.
Detectives believe there may be additional victims and ask anyone with information to contact Corporal R. Bonilla at 714-245-8412, rbonilla@santa-ana.org or Orange County Crime Stoppers at 1-855-TIP-OCCS.