Family Members of Late Pastor Chuck Smith Sue Calvary Chapel, Claim Elder Abuse and Wrongful Takeover of His Property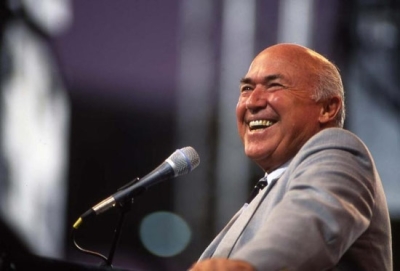 SANTA ANA, Calif. — Family members of Pastor Chuck Smith, the founder of Calvary Chapel of Costa Mesa, have filed a lawsuit against the church, claiming elder abuse and wrongful takeover of his property, according to local news reports and court records. Smith had been struggling with lung cancer and died last October.
UPDATE: A Facebook post by son, Chuck Smith, Jr., was forwarded to The Christian Post by a Facebook friend of his over the weekend that indicates in a letter that he is in strong disagreement with the lawsuit. Because it was unclear if the post came from a private profile page, a decision was made to not run any portion of the letter from Chuck Smith, Jr. until approved. A full, updated article is scheduled for publication.
The suit was filed on behalf of Smith's wife, Kay, by daughter, Janette Smith Manderson. It has been reported that Kay Smith has dementia. According to the lawsuit, Smith's illness and resulting death was exacerbated by the negligent care of a nurse, chosen by his son-in-law, Brian Brodersen.
Brodersen, who was named the senior pastor of the flagship Calvary Chapel after Smith's death, is married to the-late pastor's youngest daughter, Cheryl.
"It's still a shock. It's almost a year later and still I can't really process it. Why didn't they help my dad?" Manderson told KABC-TV.
Smith, who fought valiantly against the cancer, suffered significant pain and his "death was hastened" on the night he had trouble breathing and died from a heart attack, the lawsuit alleges.
Manderson, who was put in charge of her father's healthcare as an appointed trustee by her parents, told KABC-TV she was out of town that evening and not told how close he was to death.
"Nobody had called 911 until my nephew finally stepped in and did it. The nurse wouldn't do it and told him not to call 911," said Manderson.
Jillyn Hess-Verdon, Kay Smith's attorney, told KABC-TV that Brodersen was the one "who oversaw the selection of the nurse" and was directly under his supervision. "… From what we know he's the one that she contacted for instructions. The evidence we have, the paramedics got there and said 'Why haven't you people called 911?'"
The Orange County Register reported that the lawsuit alleges that shortly after Smith's death, "members of Calvary Chapel's board of directors 'commandeered' Smith's office, including his personal computers, hard drives, files and records."
The suit also alleges that Kay Smith, "who had been receiving a monthly annuity from the church of between $7,500 to $10,000 to help support her and her husband, was not paid for about one year after he died, and was not awarded any of Smith's $1 million life insurance policy," the Register reported. Smith was pressured to transfer the beneficiary from his wife to Calvary Chapel several years prior to his death, according to the suit.
The lawsuit seeks compensatory and punitive damages. However, it does not specify the amounts, according to the Register.