'Far Cry 5' Gameplay: Montana County Setting Confirmed Ahead of Game Reveal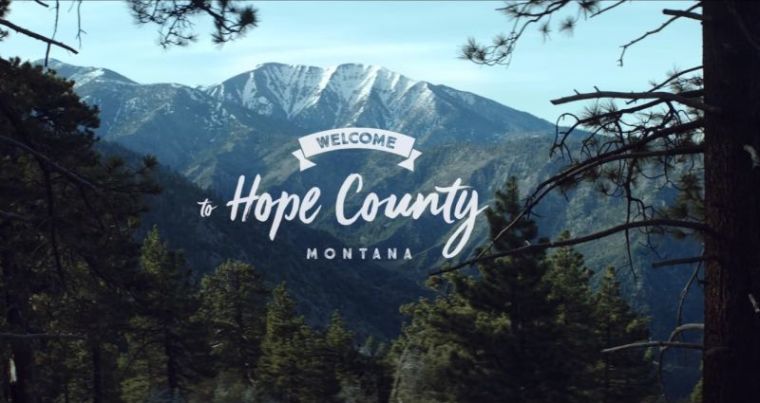 Ahead of the scheduled worldwide reveal later this week, Ubisoft confirmed that "Far Cry 5" is set in a county in Montana.
Developers released several trailer videos for the upcoming game "Far Cry 5," which all welcomed players to Hope County, Montana. In four under-a-minute videos, Ubisoft provided some sneak peeks of several locations in the area.
Players can see a flowing river in the first trailer with a lovely nature background, and all seems perfect until a dead body appears in the water. Ubisoft then previewed Hope County's vast green fields in the second video where a running man was later gunned down.
In the third video, the church bell rings because someone is repeatedly bumping a man's head on it while beating him up. The last trailer features the familiar icy mountaintop in Montana until the stillness of the environment is disrupted by someone's agonizing scream.
Earlier this month, rumors started circulating that "Far Cry 5's" main location setting would be Montana after several sources said that another trailer from the same production company which made "Far Cry Primal's" live action clip was being shot in the said western state.
Previous rumors also not only suggested "Far Cry 5" would be set in Montana, they also said that the sequel will feature a classic Western theme to compete with "Red Dead Redemption 2" from Rockstar Games. 
However, Kotaku news editor Jason Schreier called these "bad reporting," saying: "I have not heard anything about it being a western. Just that it's set in Montana."
Now that some trailers are out, the Western theme rumors turned out to be partly true and partly inaccurate. Montana itself remains to have the Western countryside vibe that can be seen in the sneak peek videos as well.
However, the classic 19th century Western theme (like in "Red Dead Redemption") is nowhere to be found in the trailers. It seems that Ubisoft will go for a more modern era of Western for "Far Cry 5."
Either way, as Forbes noted, the Montana setting will bring a visible change in the franchise's theme that used to be situated in exotic environments such as Micronesia (2004), Africa (2008), the Pacific Islands (2012) and the Himalayas (2014).
The trailers are presented in a certain way - developers show off beautiful sceneries of Hope County and later on remind players that it is for a "Far Cry" game so there will be a touch of violence.
Every trailer begins and ends promoting Sony's PlayStation 4, which led some to speculate that the game might have some content exclusive to the said console. Previous "Far Cry" games have been released on other gaming platforms
Ubisoft will reveal more details about "Far Cry 5" on Friday, May 26.