'Five Nights at Freddy's: Survival Logbook': New Details About Scott Cawthon's Upcoming Book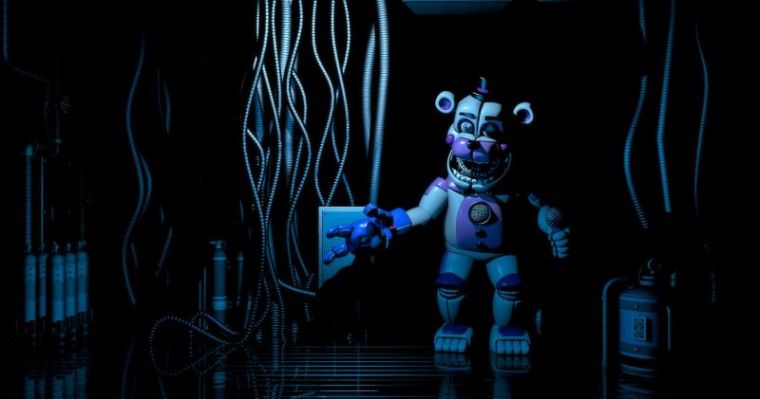 More details about the anticipated "Five Nights At Freddy's: Survival Logbook" have been leaked online.
This past year, "Five Nights At Freddy's" creator Scott Cawthon has been busy with his famed video game franchise and other new titles. A new leak suggests he is busy with another project set to hit the shelves later this year.
While the product page is still empty, a short description on Amazon offers fans a sneak peek at the upcoming book. The listing reads:
"Based on the best-selling horror video game series Five Nights at Freddy's, this essential logbook offers night guards new to Freddy Fazbear's Pizza a chance for self-reflection during their first week on the job. Quizzes, lists and prompts throughout reinforce training, provide room to log in-game events and allow for introspection on the best qualities of a Freddy's employee--namely, a genuine disregard for instinctive self-preservation.

It's all here in this logbook--just be sure to fill out your emergency contact information first!"
Reports note that the next "Five Nights At Freddy's" will explore simple activities for kids as they play the video games. Instead of hidden lore or narrative hints, the new title might have crossword puzzles, word searches and other interesting mini game. Unfortunately, it seems the book will not address the mystery surrounding William Afton.
Unlike most of Cawthon's previous releases, the new book has no listed Kindle editions.This implies that the "Survival Logbook" will have pages designed for physical writing as opposed to simply reading from a device. Although the book has a smart concept, it is also a bit of a risk since not all fans are used to that.
Cawthon is best known as the author of the best-selling video game series "Five Nights at Freddy's." While he designs games for a living, he considers himself as a natural storyteller. He graduated from The Art Institute of Houston, and currently lives in Texas with his family. Cawthon is also part of Hope Animation, a group of Christian animators whose goal is to spread Jesus Christ's teachings.
"Five Nights At Freddy's: Survival Logbook" is expected to be released sometime in December. The hardcover version of the book has a preorder price of $12.99 via Amazon.