'Food Wars! Shokugeki No Soma' Season 3: Soma's Return to Totsuki Culinary Academy
"Food Wars! Shokugeki No Soma" season 3 is expected to premiere in July and rumor has it that it will feature the closeness of Soma Yukihira and Erina Nakiri. Soma will reportedly return to the Totsuki Culinary Academy to deal with new challenges.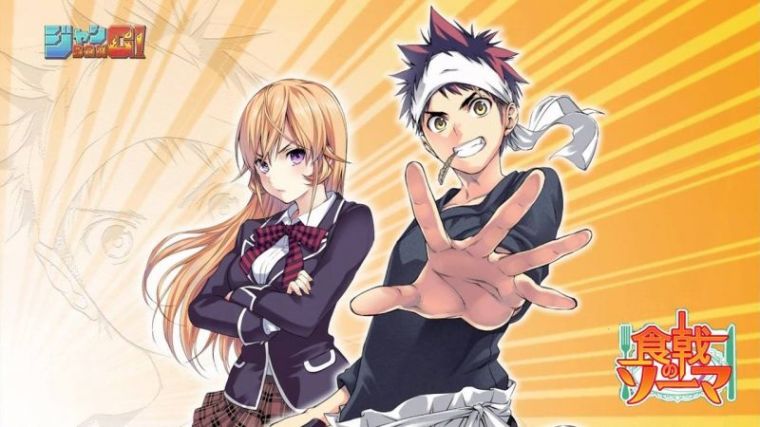 Spoilers reveal that the new season will focus on the centralization of the Totsuki Culinary Academy. Soma and his friends at the Polar Star Dormitory will join forces with Erina in going up against the plan.
According to reports, Soma and his dormmates will learn more about Erina's past as they join forces with her. As they begin to understand her character, Erina will eventually have a soft spot for them. But just when things begin to go smoothly for Soma, his friends and Erina, the events will take a bad turn when Etsuya Eizan suddenly emerges to announce the closure of the dormitory.
The announcement will lead to a battle between Soma and Etsuya in "Food Wars! Shokugeki No Soma" season 3. Soma will reportedly protest against the closure of the dormitory, and his battle against Etsuya will be one of the highlights of the installment.
Season 3 will also follow Erina as she faces her own problems when her father, Azami Nakiri, replaces her grandfather as the new administrator of their school. Azami will reportedly threaten Erina that she will lose her position in the academy if she doesn't follow his new rules on cooking.
"Food Wars! Shokugeki No Soma" season 3 will have only 13 episodes and will cover the Moon Banquet Festival arc, which follows the festival event spearheaded by the Totsuki Culinary Academy after the Stagiaire and Autumn Leaf Viewing events.
There is no official release date yet for the new series but speculations are rife that it will arrive on July 1. The 25th volume of the manga will also be on sale starting July 4 in Japan.