For Christians, Dirty Water Is Unacceptable
All of life requires water, it's something we take for granted, but shouldn't. Dirty water in our lakes, streams and headwaters remains a constant threat and we must work to ensure that kind of pollution doesn't harm our children and loved ones.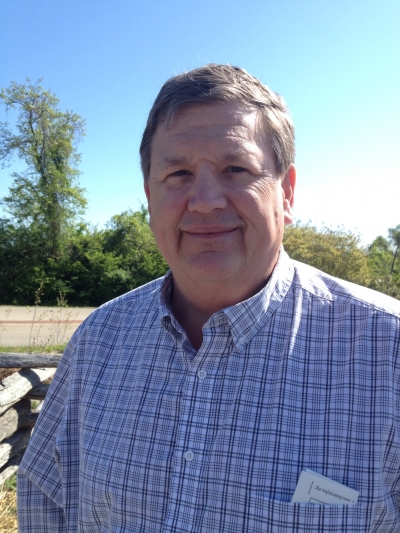 The Bible recognizes how profound our need for water is by using it to illustrate the most important thing we need to know about God: His steadfast love (Ps. 137:1, 37). And clean water is used by Christians to perform one of our most important sacraments: baptism, which symbolizes the cleansing of our sins. No one would want a child to be baptized in dirty water.
Is our water safe? Increasingly, the answer is no. Since the Reagan years, laws that govern which waters require protections and which ones don't have slowly and steadily eroded through a series of court cases and a lack of civic leadership, all of which erodes the ability of future generations to enjoy the gift of clean water.
An important part of the reason our water isn't safe for many is the inability to adequately enforce the Clean Water Act. In effect, in many cases our clean water cops are no longer on the beat, with nearly half of major polluters effectively beyond their reach. Because of this hindering of enforcement, right now the drinking water sources of 1 in 3 Americans are threatened and increasingly undefended, and enforcement actions have dropped by almost half. That's why clarity is so important, and that's exactly what is being attempted by the U.S. Army Corps of Engineers and the Environmental Protection Agency under their Waters of the United States finalized rule.
For Christians called by Jesus to love others and protect the vulnerable, and for others of good will, dirty water is unacceptable.
How are our civic leaders doing in defending clean water? In a recent vote for an anti-clean-water amendment by Senator Barrasso, R-Wyoming, many conservatives voted against clean water. Even with the revised standard weaker than what Ronald Reagan supported, conservatives cried foul.
What's foul is our water. Do we wish to return to the days of burning rivers? Let's stop the partisan politics, deny the big money, and defend our kids. It's the American thing to do. It's the right Christian action as well. As Christians we are called to care for our kids, the least of these, and steward God's creation.
We need clarity in our law so we can once again attain the level of water purity achieved during the Reagan years, and then to build upon this success for even greater water purity.
To help keep our children safe and get our clean water cops back on the beat, the Evangelical Environmental Network (EEN) has led a campaign to support this standard. Thus far, over 50,000 Christians who cherish life from 14 states, including over 5,000 from Illinois, have signed our Petition, which states:
"As Christians who cherish life, we believe that it is essential that the water we give our children is clean and pure. We urge the EPA and Congress to do everything you can to make sure that all of our waters, especially our headwaters, are protected."
For those of us who affirm that we are to be stewards of God's creation, we should do nothing less.
Water is about life. To protect life we must have pure water. An essential step towards pure water and our children's health is the implementation of a strong Army Corps-EPA rule. We have more resources here on how evangelicals are getting engaged on water pollution.
Rev. Mitch Hescox is President & CEO of the Evangelical Environmental Network in New Freedom, PA. Dr. Thomas Roose is a Creation Care Champion and an Associate Professor of Physics and Science Education at Trinity Christian College in Palos Heights, IL.