for KING & COUNTRY's Luke Smallbone Shares 'Supernatural Experience' He Felt When Getting Rebaptized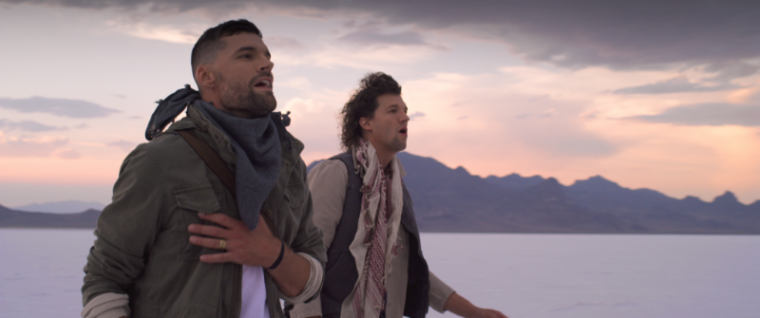 ORLANDO — for KING & COUNTRY performed at "Rock the Universe" 2018 at Universal Orlando Resort over the weekend and during an interview backstage with The Christian Post, Luke Smallbone spoke about his rebaptism which he described as a "supernatural experience."
The two-time Grammy Award-winning band is gearing for the release of their latest album, Burn the Ships that's scheduled for an Oct. 5 release. And the duo talked about the story behind their latest single, "Amen."
"I was baptized by my grandfather in the Pacific Ocean many years ago," Luke, the younger half of the duo, told CP on Saturday. "I think I was about 12 or 13. It was a special moment for us."
Last year, Luke found himself sitting in his Nashville church, which he didn't name, and his pastor explained the meaning of baptism. The brief mention compelled Luke to be rebaptized as an adult.
"He just moved on to his sermon but the entire service I was just like baptism, why am I so stuck on baptism? He's a friend of mine and I just went up to him and said, 'I don't know why, but I think I have to get baptized at the church. I was baptized young ... but I think I just need to be baptized in this church. Would you baptize me?'" Luke recalled.
Six weeks later, the singer was baptized in front of his wife, children and brother/bandmate, Joel. He joked that he was the tallest person in the baptism line that was comprised mostly of 12-year-olds.
"I'm 6'4 and I'm kind of the old guy getting ready to get in there. So I was the last one to get baptized. [Pastor] says a few things about how we had come to be baptized and so he baptizes me and as I come up out of the water, it felt like something happened. It's felt like time stood still, it was just kind of a supernatural experience," Luke said.
At first he thought nothing of what happened and just figured he should move on until he went to speak to his pastor at the end of the ceremony. To his surprise, the minister also felt something powerful happen.
"Pastor says to me, 'Man, thanks for the privilege of allowing me to baptize you.' And then he said, 'Did you feel it? Did you feel what happened?' And I was like, 'Yes, I didn't think anybody else did,'" he continued.
A few days later, for KING & COUNTRY hit the studio and Luke decided to share his experience. That is how "Amen" was born.
"If you look at the [music] video from that angle, it's really this death to life and then walking through and wrestling the storms and the struggle of life, collapsing into grace," Joel added.
The video was shot in the Salt Flats of Utah, which is the flattest place on the Earth. It depicts the duo collapsing into water and coming out rejuvenated and brand new.
So far the band has released four of the 11 songs on their upcoming album. They also recently announced the Burn the Ships Album Release Tour, presented by AEG, in support of their upcoming record. The 11-show tour will kick-off on Oct. 2 and can be seen in New York City, Nashville, Dallas, Denver, Seattle, and more.
for KING & COUNTRY's chart topping first single off the record, "joy," has garnered over 12.9 million streams.
For more information and to pre-order for KING & COUNTRY's upcoming album Burn the Ships, CLICK HERE.