Former Supermodel Who Left Glamour to Become Christian Apologist Shares Her Story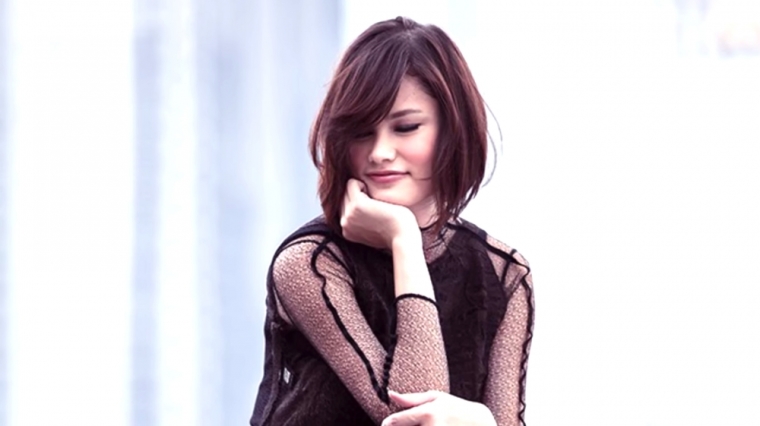 A 34-year-old former supermodel from Indonesia, Tracy Trinita, who worked alongside models like Naomi Campbell, shares what led her to convert to Christianity and then leave the glitz and glamour to become a full-time Christian evangelist and apologist with a U.S.-based ministry.
"I thought that if I had more money I would be happier, so I pursued modelling for happiness, leaving my friends and family behind to travel to New York," says Trinita, who modeled for top designers such as Yves Saint Laurent, Jean Paul Gautier, Kenzo and Benetton in Paris, Milan, New York and other major capitals around the world.
However, as she saw her friends doing drugs and partying, she got "scared," adds Trinita, who is now an itinerant speaker and apologist for the Christian ministry Ravi Zacharias International (RZIM), in an interview with Christian Today, published this week.
Despite glamour and fame, she experienced emptiness in life until she received Jesus as her Savior and Lord in 2002, the ministry says about her on its website. Trinita studied theology and apologetics at RZIM's Oxford Centre for Christian Apologetics and at Wycliffe Hall, Oxford. Since then, she has served as an apologist and teacher at Yayasan Pengembangan Apologetika Indonesia and at International English Service Church in Jakarta.
During her quest for happiness and security in life, she found that people with faith were happier. But she didn't know which faith to consider, as she grew up in a multi-faith environment, with a Catholic, a Protestant and a Muslim in her family. So she cried out to God, asking, "Please reveal yourself to me."
In Paris, a girl invited her to a church service. "God bridged the heart and the mind and truly comforted my heart; I sensed the love like nothing I have ever felt before," she says. "If Jesus was not real, then how could I have felt so amazingly loved? I know fake happiness – that is what the world of modelling relies on – and this happiness was true. It was out of my power and God changed me."
In an earlier interview with Wales Online, Trinita said, "In my family, there were Muslims, Hindus, Christians and Catholics. I did a lot of thinking, but when I found Christianity, it touched my heart and my mind."
She was 14 when she won the Elite Model Look International competition and was given a modelling contract in New York. This compelled her to leave her family behind in Bali, Indonesia, and move to the United States. "I had to grow up so quickly," she was quoted as saying. "I was still playing with dolls at home, then suddenly I had to behave like an adult."
Trinita now lives in Jakarta, Indonesia, and travels all over the world talking about faith. On her blog, she says her favorite books include the Bible, Knowing God by J.I. Packer, The Lotus and the Cross by Ravi Zacharias and Mere Christianity by C.S. Lewis.