Franklin Graham Blasts Target's Bathroom Policy After Trans. Woman Caught Filming Girl Undressing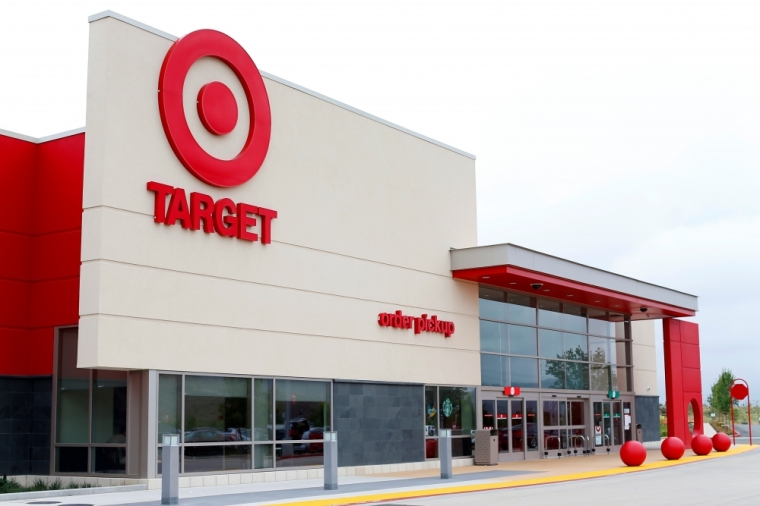 Evangelical preacher the Rev. Franklin Graham has said it was "just a matter of time" after news broke that a man who identifies as a woman was caught videotaping an 18-year-old girl undressing in a Target stall in Idaho.
"I told you so, it was just a matter of time. Target is putting their customers at risk — and their shareholders. I wouldn't be surprised if people started dumping their stock, and they should," Graham said in a Facebook post on Thursday.
He linked to a story reported by East Idaho News in which the transgendered woman, Sean Smith, was charged with with one felony count of video voyeurism. Smith reportedly held an iPhone over the top of the barrier of an adjacent fitting room at a Target stall, while the teenager was trying out a bathing suit.
The 18-year-old girl's mother confronted the suspect, who was wearing a dress and a blonde wig, forcing him to flee.
Bonneville County detectives later found Smith's home, where they interviewed the suspect. Smith reportedly admitted to making videos of women undressing in the past, for the same reason that men look at pornography online.
The Idaho Statesman added that according to the affidavit, Smith admitted to getting sexual gratification from such videos.
Target, one of the largest chain store giants in America, stirred controversy earlier this year when it said that its bathroom policies allow customers and employees who are men to go into women's bathrooms and dressing rooms if they identify as women.
Target CEO Brian Cornell has defended the corporation's decision despite a major petition by the conservative American Family Association group, which gathered over 1.3 million signatures pledging a boycott.
"Our focus on safety is unwavering. And we want to make sure we provide a welcoming environment for all of our guests," Cornell said back in May.
In his latest statement Graham said Target had been warned its new policy would encourage such incidents.
"Target is the one inviting sexual perverts into their stores. Shame on Target, and shame on their CEO and Chairman of the Board Brian Cornell! If you agree with me, let Target know," he said.
The leader of the Billy Graham Evangelistic Association said back in May that Cornell is in denial if he believes the consumer boycott is not having an effect on the company's difficulties at the stock market.
"He must be in denial. Wake up corporate America and stockholders — American families clearly do not want this," Graham wrote at the time.
Though Target has said its new policy is aimed at making everyone feel included, the AFA petition warns against cases like Smith's.
"This means a man can simply say he 'feels like a woman today' and enter the women's restroom ... even if young girls or women are already in there. Target's policy is exactly how sexual predators get access to their victims. And with Target publicly boasting that men can enter women's bathrooms, where do you think predators are going to go?" the petition asks.