Franklin Graham Slams NY Daily's Claim: 'God Isn't Fixing This' in Wake of Mass Shooting
Prayer 'Direct Access to God,' Graham Says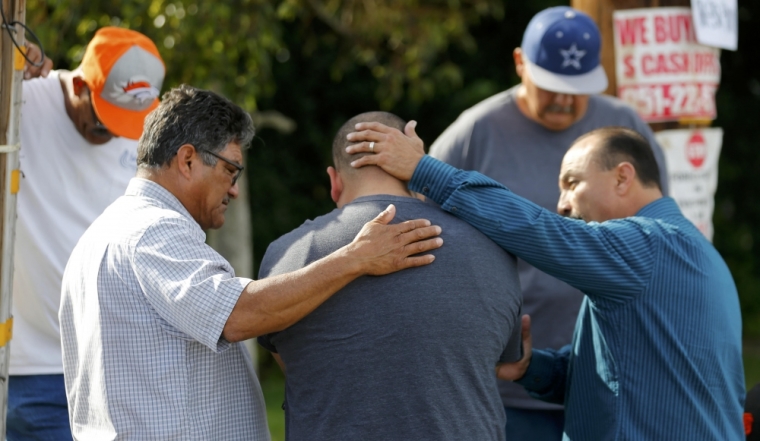 The Rev. Franklin Graham has slammed The New York Daily News' front cover declaring that "God isn't fixing this" in the wake of Wednesday's mass shooting in California, and argued that prayer is "direct access" to God.
"They have the audacity to criticize politicians who had publicly offered prayers and asked for God's comfort following the killings, calling them 'cowards who could truly end gun scourge.' Shame on them!" Graham posted on his Facebook page Thursday night.
"I hope New Yorkers stop buying that paper! It's evident that this group is bashing the importance of prayer in order to promote their own gun control agenda. Here's some 'news' for the NY Daily News — prayers are not 'meaningless platitudes' as they say on their cover," he added.
"Prayer is direct access to Almighty God and is the most powerful tool a Christian has. Prayer does make a difference in heartbreaking situations like this."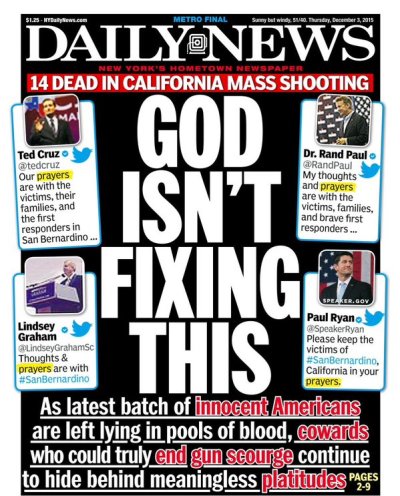 The shooting on Wednesday at a San Bernardino office building left 14 people dead and 17 others wounded, in what was the deadliest massacre on U.S. soil since the Sandy Hook Elementary tragedy in Newtown, Connecticut, where 27 people were killed.
Law enforcement agencies identified the attackers as Syed Rizwan Farook, 28, and Tashfeen Malik, 27, both of whom were killed in a shootout with police.
As officials have launched an investigation to determine the motives behind the attack, there has been an uproar over gun control in the media, with the NY Daily News' controversial headline aimed at criticizing Republicans who have offered prayers, but refuse to pass gun legislation.
The Atlantic's Emma Green described the attitude as "full-on prayer shaming," arguing that anger at the tragedy has turned not toward the perpetrators, "but at those who offered their prayers."
Salon insisted, however, that the frustration is not aimed at prayer, but at politicians making empty gestures.
"It's not prayer shaming to say that a lot of us — a lot of us who find comfort in prayer — are sick of the very people whose rhetoric and policies are helping perpetuate a culture of death hiding helplessly behind God whenever blood is shed. Which happens to occur quite often," Salon wrote.
The Billy Graham Rapid Response Team, a relief initiative part of the Billy Graham Evangelistic Association, which Franklin Graham heads, meanwhile deployed chaplains to offer hope and comfort to those affected by the San Bernardino shooting.
"Our hearts are broken for those who lost their lives, and particularly their families, following this shooting. We're sending in a team to encourage the community, offering love, hope and support. A tragedy like this affects everybody," said Jack Munday, the team's international director, adding that the chaplains have been welcomed by the community to provide emotional and spiritual care.