Franklin Graham Encourages Christians to Vote for 'Least Heathen' Candidate in November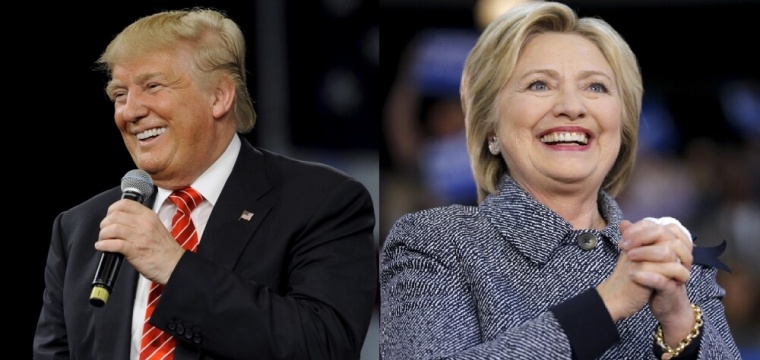 The Reverend Franklin Graham recently stated that Christians need to vote come November and that might include having to choose "the least heathen of the two."
In an interview with CBN in Denver earlier this week, Rev. Graham stressed the importance of evangelical Christians being involved in the electoral process, saying "I don't care who wins and who's out there, you have to vote."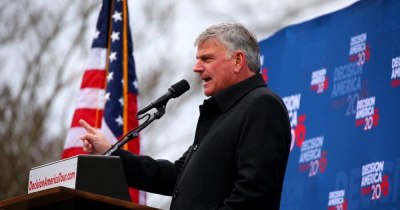 "And I'm not going to tell people who to vote for, I'm not going to do that — let God tell you who to vote for," said Graham. "You may have to hold your nose, you may have to decide which is the least heathen of the two heathen."
"There is a left movement within the evangelical community that are telling people, 'If so-and-so wins or this person wins don't vote.' I'm just saying, I don't care who wins and who's out there, you have to vote."
Graham's comments came as he continued his travels across the country to speak on behalf of his Decision America Tour.
Launched in January with the first speech happening at the state capitol building of Des Moines, Iowa, the Decision America Tour's goal is to encourage Americans to vote for biblical principles.
"I want to challenge Christians to boldly live out their faith and to pray for our nation and its leaders. I want to encourage Christians to get out and vote, and to cast their ballots for candidates who uphold biblical principles," stated Graham last April.
"I want to strongly urge Christians to run for public office at every level — local, state, and federal. We will not be endorsing any political candidates, but I will be proclaiming the truth of God's Gospel in every state."
Graham's tour is taking place during a heated primary season of controversial statements, actions, and even legal battles.
Donald Trump, the Republican frontrunner, has been criticized for his inflammatory rhetoric and for the violence that happens at his campaign rallies.
Hillary Clinton, the Democratic frontrunner, is weathering issues surrounding the private email server she had while Secretary of State and may face an indictment as a result.
On Facebook, Graham commented about these developments during the campaign season, believing it to be evidence that America needs a "Godly revolution" to heal its "broken" situation.
"This past week we saw violent protests at political rallies. One candidate is under investigation by the FBI. Another candidate says we need a political revolution. What America needs is a Godly revolution," wrote Graham.
"Our nation is broken — politically, spiritually, and morally — and our only hope is Almighty God. Let's take a stand together and pray for God to intervene in this country, to forgive us, and to give us another chance."