FRC's Tony Perkins Endorses Ted Cruz for President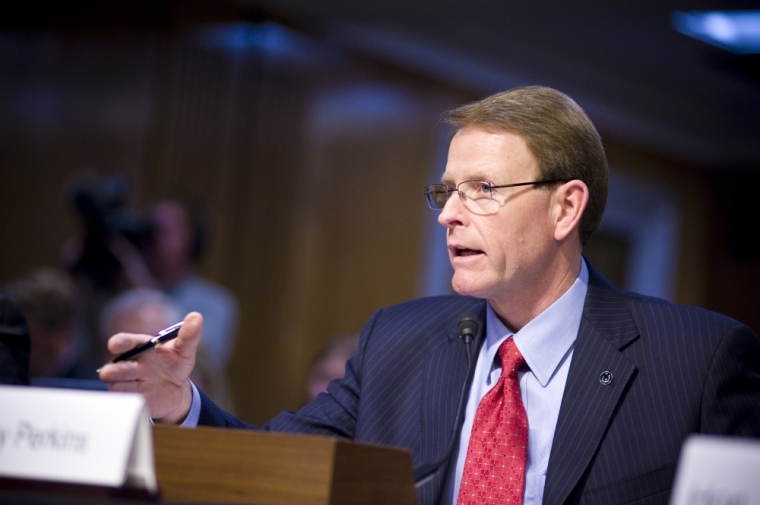 In an appearance on Fox News Tuesday night, leading social conservative activist Tony Perkins endorsed Republican Texas Senator Ted Cruz for president, joining a growing list of prominent Evangelical and conservative leaders who have officially backed the staunch conservative candidate.
The endorsement comes after Perkins, the president of the social conservative advocay group Family Research Council, was reported to have been a part of a meeting of as many as 50 national Evangelical leaders who gathered last December at a hotel in Tysons Corner, Virginia and voted to coalesce their support around Cruz.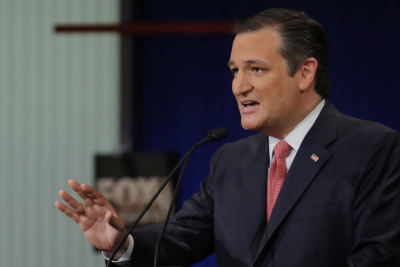 Although not all participants of the Dec.7 meeting will endorse Cruz, most of the participants are expected to do so, including some who have already issued their public support for Cruz — Bob Vander Plaats, Richard Viguerie, Focus on the Family's James Dobson and now, Perkins.
"Let me just say up front that this is a personal endorsement, not from any of the non-profit organizations that I lead," Perkins said on the The Kelly File. "After looking at these candidates and talking to them — and I have many friends in this race — I believe the one who is best positioned, best prepared to lead this nation forward, pulling it out of the tailspin that this president has put us in, I believe is Ted Cruz."
"He is smart, he is bold … He is not afraid to upset people to do the right thing," Perkins added. "He is not worried about making everybody happy and I think if you are making everybody happy you are not doing the right things."
Anchor Megyn Kelly then asked Perkins about Republican frontrunner and billionaire real estate mogul Donald Trump's success in picking up support from other prominent Evangelicals, noting that Liberty University president Jerry Falwell Jr. issued an endorsement of Trump earlier in the day.
"Evangelicals are pretty complex. We are not just single-focused, single-issue voters. There are 90 million Evangelicals in this country," Perkins said. "Donald Trump — there is some things about him that are attractive. I actually find him interesting. I would consider, at least we have laid a foundation for a friendship."
Kelly prodded Perkins on why he is supporting Cruz over Trump.
"Because, I know [Cruz]. I have worked with him. I watched him in the Senate. I have seen him stand up against his colleagues and I have seen him take the criticism and he simply is doing what he said he was going to do when he ran for Senate [in 2012]," Perkins explained. "I trust Ted to do what needs to be done to make our families safe again, to give our country a reputation that has standing among the nations."
With the next president expected to select between two to four Supreme Court justices, Perkins praised Cruz's track record for standing by Constitutional principles.
"Leadership is not all about making deals," Perkins said in response to a question about Trump's recent accusation that Cruz is an alienating force in the Senate.
"Leadership is about standing on principle and respecting the Constitution. No one understands the Constitution like Ted Cruz," Perkins continued. "He has argued before the Supreme Court nine times. He has written 60 briefs for the Supreme Court. The next president will pick two to three Supreme Court Justices. I believe Ted will be the best one to select a constitutionalist for the court. I am concerned about what some of the other candidates would [do] when it comes to the court, which as you know, very important in the direction this country takes."
According to the Real Clear Politics average of national Republican nomination polls, Cruz sits in second place with 19.3 percent of the support, while Trump sits on top with 36.2 percent of the support. But in Iowa, the first caucus state, things are a bit closer as Trump has just a 5.7 percentage point lead over Cruz for first place.
Contact: <ahref="mailto:samuel.smith@christianpost.com">samuel.smith@christianpost.com,
@IamSamSmith
(Twitter)