Georgia Gov. Vetoes 'Pastor Protection Act' After Threats From Disney, Marvel, Hollywood Entertainers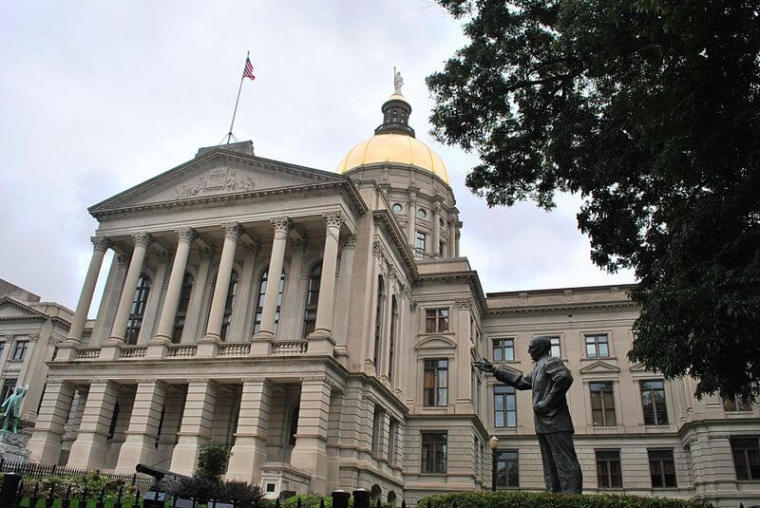 Facing corporate and Hollywood pressure, Georgia's Republican Gov. Nathan Deal vetoed a religious liberty bill that would have prevented the state government from punishing faith-based organizations, churches and pastors over their opposition to same-sex marriage.
Georgia's "Pastor Protection Act," or H.B. 757, has become quite controversial since it was passed by both legislative houses in February with a number of opponents of the measure claiming it opens the door for discrimination of LGBT people.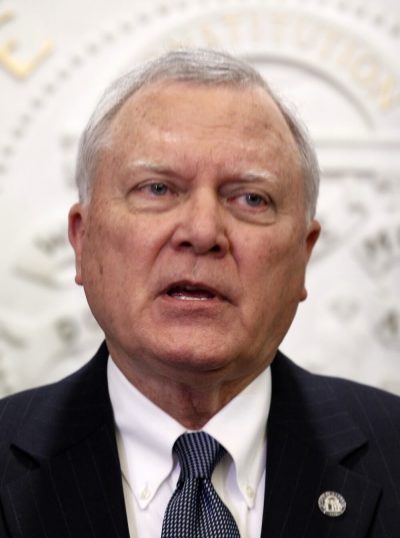 After corporations like Disney and Marvel threatened to boycott the state of Georgia if the bill becomes law, the Human Rights Campaign sent a letter to Deal last week containing signatures from several prominent entertainment industry professionals — including actress Anne Hathaway and producer Seth MacFarlane — who also threatened to boycott filming or performing in the state if Deal were to sign the bill into law.
Additionally, a spokesman for the National Football League insinuated earlier this month that the league would have take such a law into consideration when deciding if the city of Atlanta will get to host a Super Bowl in 2019 or 2020.
With opponents of the bill arguing that the bill would have allowed tax-funded organizations to decline service to gays and lesbians, Deal told reporters at a news conference on Wednesday of his intentions to strike down the legislation.
"Georgia is a welcoming state. It is full of loving, kind and generous people. And that is what we should want. They choose to worship God in the way they see fit in a myriad of ways, in a variety of different settings. I believe that that is our best side," Deal said Monday. "And our people, every day, work side by side without regard to the color of their skin of their fellow mate. Or the religion that their co-worker might adhere to. They are simply trying to make life better for themselves, their families and their communities. That is the character of Georgia. I intend to do my part to keep it that way."
"For that reason, I will veto House Bill 757," Deal added. "I do not think that we have to discriminate against anyone to protect the faith-based community in Georgia, of which I and my family have been a part of for all of our lives."
Deal stated that he did not object to a version of the bill that had passed the state's House of Representatives but other versions of the bill he found unacceptable.
"The other versions of the bill, however, contained language that could give rise to state-sanctioned discrimination," Deal said. "I did have problems with that and made my concerns known as did many other individuals and organizations, including some within the faith based community."
Deal's veto drew the ire of many leading social conservative and religious freedom activists, while it drew praise from the LGBT community.
In a tweet, Russell Moore, the president of the Southern Baptist Convention's Ethics & Religious Liberty Commission, called Deal's veto "shameful."
"GA Gov. @NathanDeal sell-out to big business pressure on religious freedom one more example of what serving Mammon does to the common good," Moore wrote in a follow-up tweet.
Timothy Head, the Executive Director of the Faith & Freedom Coalition, said in a statement shared with The Christian Post that "the people of Georgia lost today."
"Governor Deal had publicly stated his willingness to sign a religious freedom bill that did not authorize discrimination. This bill does not, and in fact includes an explicit provision prohibiting discrimination," Head stated. "HB 757 simply protects pastors, churches, and faith-based organizations from being forced to violate their religious beliefs. It also codifies into state law the federal Religious Freedom Restoration Act of 1993, which Governor Deal voted for as a member of Congress."
"The Governor's veto subverts the will of the people of Georgia, who overwhelmingly supported this bill," Head continued.
Prior to Deal's veto, leading evangelist Franklin Graham argued in a Facebook post that the legislation "does not legalize discrimination" and instead, "helps contain the growing discrimination against Christians who simply want to live out their faith."
Matt McTighe, the executive director of the LGBT group Freedom for All Americans, thanked Deal for his veto.
"We thank Governor Deal for doing the right thing," McTighe told the Associated Press. "The governor understands that while our freedom of religion is of critical importance, it doesn't mean there's a need for harmful exemptions that can lead to discrimination."