'God's Not Dead 2' Producer Asks Atheists Why They're Offended by Movie If Christian Persecution Isn't Real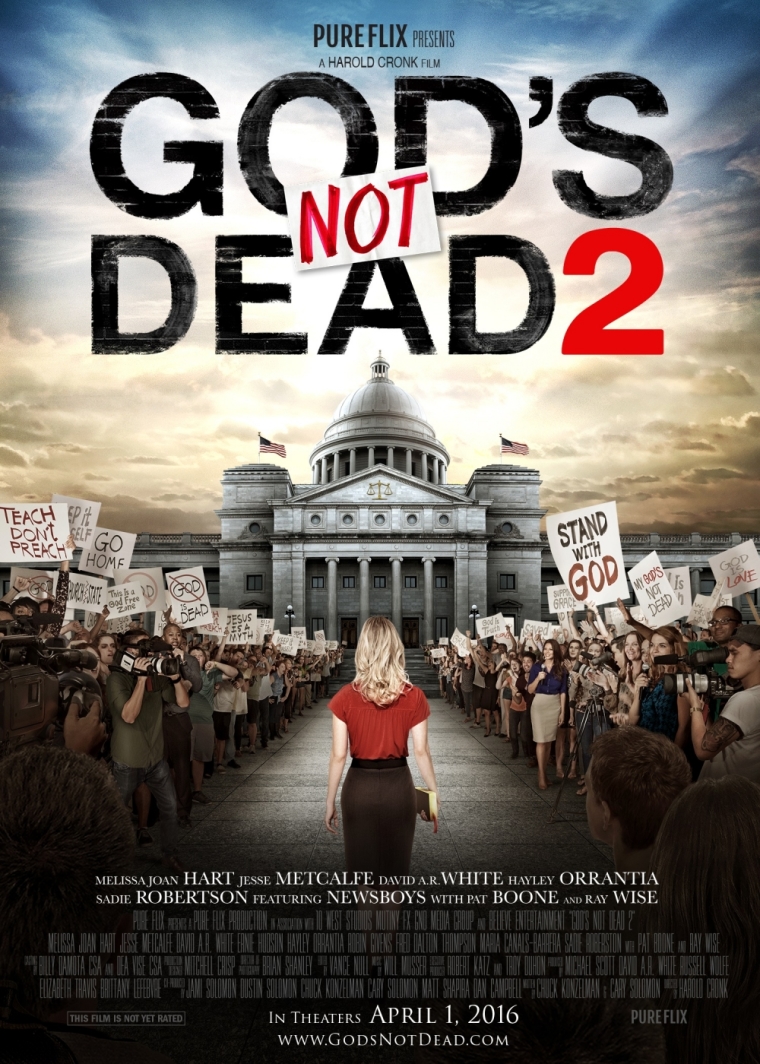 David A.R. White, the actor and producer behind the upcoming "God's Not Dead 2" film, has responded to accusations that the movie is full of so-called fake Christian persecution, by asking atheists why they are "so offended" by it if they feel it's not real.
"It's an interesting thing, because, if it wasn't real, why do they get so offended by it? I don't think it would annoy people if it wasn't true," White told TheBlaze earlier this week.
"At the end of 'God's Not Dead 1′ and even part two, we throw up about 50 different court cases that are dealing with similar issues right now," he added.
The movie, which is set to be released in April, tells the story of a high school teacher who answers a question about Jesus in class, which leads to a high-profile court case.
Back in November, some bloggers, such as Hemant Mehta of The Friendly Atheist blog on Patheos.com, accused the film of featuring "fake Christian persecution."
"The biggest revelation for me is that the crux of the film revolves around a student's question about whether non-violence is sort of like what Jesus said. The teacher says yes, and then quotes a Bible verse," Mehta wrote back then.
"In real life, even atheist groups wouldn't blink over this. They sure as hell wouldn't file a lawsuit or send a letter of complaint because the teacher wasn't proselytizing. But for those who live in the 'Christian persecution bubble,' even mentioning the Bible will get them in trouble. It's a lie they tell themselves so they can pretend to be martyrs," he added.
In his Blaze interview, White argued that the film is focused on building people's faith, just as the first film did.
"All of these emails and tweets and people that have been moved over and over and over by the movie, that they're still watching it," he added. "They're still writing in about how this movie changes their lives or changes someone's life that they know."
Back in February, a theologian who frequently reviews biblically-themed and Christian films suggested that "God's Not Dead" is realistic, but may not be a movie for skeptics.
Professor Darrell Bock, executive director for Cultural Engagement at DTS' Hendricks Center, told The Christian Post that the sequel deals with "quite real" issues in its plot and is very "direct" in its message.
"I think it resonates with those who have faith and see a rising more hostile culture. My one question is if it is really too direct to really reach a skeptic like I was before I became a believer," Bock told CP.
"This is the fourth faith-based movie I have previewed in the last three weeks. This is by far the most direct presentation. The other films I saw had subtlety and still brought home the message."