GoFundMe Shuts Down Campaign for Christian Bakers Asked to Pay $135,000 Fine for Refusing to Make Cake for Gay Wedding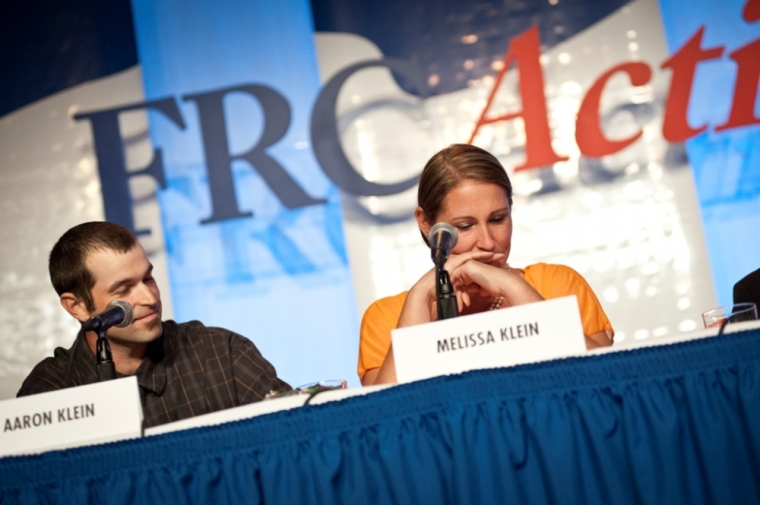 Fundraising site GoFundMe has closed the account that was set up to raise money for Aaron and Melissa Klein, Christians and former owners of a bakery in Gresham, Oregon, who were ordered by a judge Friday to pay a fine of $135,000 for declining to bake a wedding cake for a lesbian marriage ceremony.
"After careful review by our team, we have found the 'Support Sweet Cakes By Melissa' campaign to be in violation of our Terms and Conditions," Oregon Live quoted the site as saying in a statement.
"The money raised thus far will still be made available for withdrawal. While a different campaign was recently permitted for a pizzeria in Indiana, no laws were violated and the campaign remained live. However, the subjects of the 'Support Sweet Cakes By Melissa' campaign have been formally charged by local authorities and found to be in violation of Oregon state law concerning discriminatory acts. Accordingly, the campaign has been disabled," it added.
The account had received $109,000 when the site blocked it.
Samaritan's Purse is also raising funds to help the Kleins pay their fine and meet other expenses.
"They have taken a stand for the Word of God, and they should not have to stand alone," the ministry's President Franklin Graham said in a statement. "I believe that Christians across our nation will rally around Aaron and Melissa and their five children."
Graham urged prayers for Aaron and Melissa, and the nation. "When our judges are punishing Christians for practicing what they believe, that's persecution, plain and simple."
The Oregon Bureau of Labor and Industries, or BOLI, released a 110-page proposed order Friday, which said the couple needs to pay the fine. Administrative judge Alan McCullough ruled that the funds will go to Rachel Cryer and Laurel Bowman, who filed a civil rights complaint against the Christian couple in 2013, for "emotional, mental, and physical suffering."
"It's very discouraging. This is not money coming from a business, this is not money coming from an insurance fund, this is money coming straight from our bank account," Klein said in a radio interview with the Family Research Council. "This is money that should be used to pay my mortgage, money that should be used to feed our kids, not something that should be given to others," Klein added. "This is a decision I made because of my faith, and now the government is now saying it doesn't matter, your kids can suffer for it as well."
"What happened today is an egregious assault on the freedom Americans have to peaceably live their lives according to their beliefs," FRC President Tony Perkins said in a statement. "An Oregon judge made clear in no uncertain terms to the Kleins and all Oregonians that the state has the right to demand that citizens engage in activities that violate their beliefs and if they refuse, they will lose their ability to make a living. In a free country, this is a ruling that cannot and must not stand," Perkins added.
The couple had to shut down their bakery, "Sweet Cakes by Melissa," in 2013 after the civil rights complaint was filed.
Bowman alleged in January 2013 that Sweet Cakes refused to sell her and her fiancée a cake for their upcoming wedding and that Aaron Klein called their relationship an "abomination unto the Lord."
Later that year, Bowman filed an anti-discrimination complaint with BOLI charging that the Christian couple had violated the Oregon Equality Act of 2007. Although the owners of Sweet Cakes by Melissa are religious, the bakery is not recognized as a religious institution under law, BOLI said.
Shortly before the couple was forced out of business in 2013, Aaron said he had apologized for wasting the lesbian couple's time and explained that they don't participate in same-sex marriages based on religious grounds. "(I) honestly did not mean to hurt anybody, didn't mean to make anybody upset, (it's) just something I believe in very strongly."