GOP Senate Candidate Kathleen Tonn Delivers Message in 'The Holy Ghost and Tongues' to Unsaved Woman in Steam Room to Confuse Satan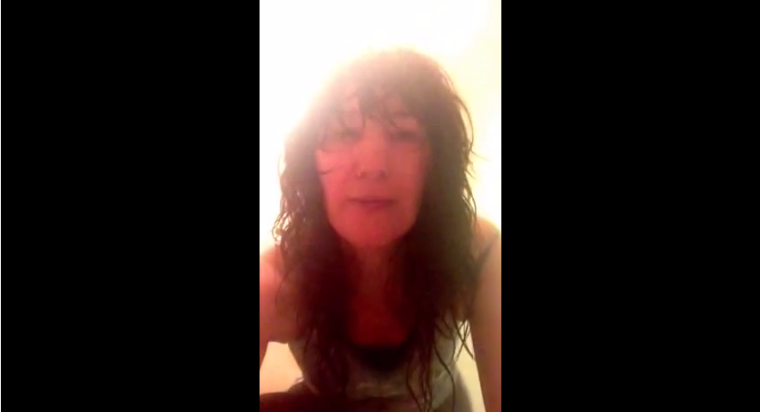 Alaskan GOP candidate for the US Senate Kathleen Tonn recently published a video showing her delivering a message in "the Holy Ghost and tongues" to an unsaved woman in a local steam room in an effort to confuse Satan, and some critics are attacking her for it.
In the video published on YouTube Saturday, Tonn is shown singing and witnessing to the woman she identified as Suzie in the steam room at the Alaska Club West.
"I'm at the Alaska Club West and I'm spending a little time in the steam room with Suzie. Suzie doesn't know Jesus Christ as her savior, but ironically she has a pastor/priest who is her neighbor. So she has allowed me to sing and deliver a message in the Holy Ghost and tongues," said Tonn in the video.
She then explained why she chose to deliver the message in tongues.
"Speaking in tongues or singing in tongues is very valuable because the message cannot be understood by Satan. But the Holy Spirit can use that message to bring deliverance, to bring clarity, to bring discerning and words of wisdom and knowledge. And tongues is interpreted by a person who has the gift of interpretation," she explained.
Suzie, at Tonn's prompting, then emerges from behind the cloud of steam and introduces herself while declaring the politician's message "beautiful." Tonn then prays for Suzie to go to church and prays that her pastor neighbor takes her.
In an introduction on her Google+ profile Tonn declares: "I love to worship the Lord! I love the Bible! I stand for limited government, the Declaration of Independence and the American Constitution! I hate socialism with a passion!!! When the country collapses, what are you going to do?"
She further noted that she formerly worked at Wayland Baptist University in Anchorage, Alaska, and is a mother of two boys with degrees in education and Christian ministry.
One critic on Tonn's Facebook page, where she also posted the steam room episode, criticized her for giving speaking in tongues a "bad name."
"I am aware of the uses of the gift of tongues. Nowhere does scripture call them sacred tongues, and there are corporate tongues for edifying of the church where you need an interpreter, and personal tongues, where you are edifying yourself. This display was neither. I believe this video does nothing but give the legitimate gift of speaking in tongues a bad name," Joel Troumbly.
Other critics also attacked Tonn on YouTube dismissing her as mentally-ill.
"This video is revealing of who and what you are; a complete lunatic," wrote Jason Davis. "Those who are seeking to know anything about God can easily pick up a Bible and learn all about God. Don't flatter yourself with your self-righteousness. You are a complete wacko. Now tell me, just how much crack have you been smoking? It's okay, you can tell us, we won't be surprised. At least then you'd have an excuse for this nonsense. However, this was great for a good hearty laugh."