'Gotham' Season 4: Penguin Gets Cozy in New Base of Operations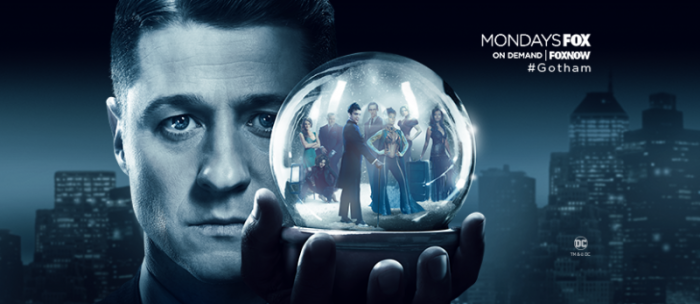 Penguin (Robin Lord Taylor) will make himself at home at his new base of operations in the next season of "Gotham."
According to Movie Pilot, the villain's famous Iceberg Lounge from the comics will come to life in the Fox series' new installment.
It was previously revealed that Penguin and Ivy Pepper (Maggie Geha) were planning the construction of his new club. While it was not confirmed if the place was going to be called the Iceberg Lounge, there have been many hints that the showrunners were planning to introduce it in season 4. Photos of Penguin's headquarters were also posted on social media by the show's production team.
In last season's finale, Penguin vowed to take over Gotham and become king of the city's underworld once again. He finally got his revenge on Nygma (Cory Michael Smith), who had attempted to kill him. Rumors claim that Penguin will be displaying his former best friend's frozen body in the Iceberg Lounge to show his enemies exactly what will happen to them if they betray him.
The synopsis for the premiere episode titled "Pax Penguina" has also been released. Based on the spoilers, Penguin's return to power will face opposition.
With the entire city crippled by the Tetch virus, many villains will take advantage of the upheaval and will try to gain leverage against the others. Penguin will need to work hard to get to the throne.
Meanwhile, the mysterious Ra's al Ghul will allegedly return. He has been a factor in Bruce's (David Mazouz) transformation as Batman and speculations predict that he will show his true colors soon enough. Ra's al Ghul will reportedly pose a huge threat to the safety of the citizens. Will Bruce be strong enough to defeat him in a fight? What about Jim (Ben McKenzie)? What kind of storyline he will have in the next installment?
"Gotham" season 4 will air on Sept. 28 on Fox.