Guam Pastors Talk North Korea Missile Strike Concerns: There's No Panic but We're Praying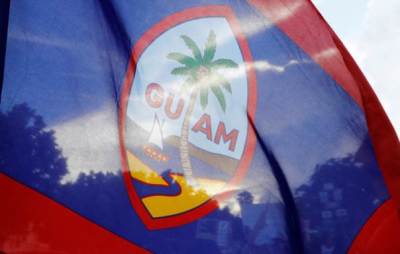 Pastors in the American territory of Guam have spoken out about North Korea's threat of a missile strike, and said that while local residents have not fallen into a panic, they're praying for peace and for "wiser and calmer minds."
"I am worried because it is nuclear warfare we are talking about and because of the temperament of the leaders who are at the forefront," Fr. Danilo C. Bien, who leads Santa Barbara Catholic Church in the Archdiocese of Agana, told The Christian Post in an email on Thursday.
"I hope and pray that wiser and calmer minds will prevail. I hope and pray that our leaders will realize that their decisions affect the welfare of millions of people, if not the whole world," he added.
The government of Kim Jong Un had warned earlier this month that it was planning on launching intermediate ballistic missiles near Guam, in response to heavy economic sanctions against North Korea.
U.S. President Donald Trump, meanwhile, warned of "fire and fury" and said that U.S. military solutions are "locked and loaded," should North Korea carry out its threats.
The rhetoric between Kim and Trump went back and fourth, until North Korean state news agency KCNA suggested earlier this week that missile plans targeting Guam would be held off.
On Wednesday, Trump praised the development, tweeting that "Kim Jong Un of North Korea made a very wise and well reasoned decision. The alternative would have been both catastrophic and unacceptable!"
Still, Gen. Joseph Dunford, chairman of the U.S. Joint Chiefs of Staff, has warned that a military conflict between America and North Korea remains an option, albeit a "horrific" one.
"What is unimaginable is allowing [Kim Jong Un] to develop ballistic missiles with a nuclear warhead that can threaten the United States and continue to threaten the region," Dunford said, according to BBC News on Thursday.
Others, such as James Mattis, the U.S. defense secretary, have said that the U.S. would know "within moments" if North Korea launched a missile against Guam, which is home to military bases and 160,000 people.
Bien told CP that North Korea's threat "caused reasonable anxiety and fear among the people, but not enough to create panic and great uneasiness."
Last week, the Guam Homeland Security/Office of Civil Defense issued emergency guidelines to residents, advising them on how to prepare for an imminent missile threat.
Bien noted that the guidelines "re-emphasized the seriousness of the situation which made many people do the necessary preparations, but otherwise, people went through the normal routine of daily life."
Pastor Pale' Mike Crisostomo of the Immaculate Heart of Mary Catholic Church told CP that despite the threats, the local people's mindset and daily activities remain unchanged.
He added that there is concern, but also "great faith" in God, along with the U.S. government and its military leaders.
"I have not witness[ed] a growing fear or panic amongst the local community. Many people would like to see the two countries involved to seek dialogue and diplomatic means rather than throw threats to each other involving innocent lives, like the people of Guam," Crisostomo added.
"Other than increase in global attention, the daily life of the people continue to be about raising family, going to work and attending school. This is not to say our people will not prepare or be vigilant. Our people have experienced war, natural disasters and other political storms...WE are resilient and we will survive."
Crisostomo pointed out that the Archbishop of Guam has initiated a call to prayer for the island community, with all Catholic churches, which the majority of the population belongs to, praying for the leaders of America and North Korea.
"Various faith groups have united in prayer on the island to express a united effort to bring about peace and prayer for an end to violence," he said.
He also shared several biblical passages for inspiration, including Philippians 4:6-7, which reads:
"Be anxious for nothing, but in everything by prayer and supplication, with thanksgiving, let your requests be made known to God; and the peace of God, which surpasses all understanding, will guard your hearts and minds through Christ Jesus."
Bien affirmed that the people of Guam "naturally turn to God and to our Blessed Mother at times like this."
"In fact, I believe, most Guamanians prepared for the attack more by praying than following the guidelines issued by OCD," he added, and referred to his own favorite passage, from the Book of Psalms 18:2:
"The LORD is my rock, my fortress and my deliverer; my God is my rock, in whom I take refuge, my shield and the horn of my salvation, my stronghold."