'Gwent: The Witcher Card Game' Updates: New Faction Nilfgaard Arrives on the Decks
"Witcher 3: Wild Hunt" has proven to be a huge game in its own right. As a matter of fact, it is on a league of its own that even its minigame is having a spinoff that is being provided with utmost support, and now a new faction arrives to "Gwent: The Witcher Card Game."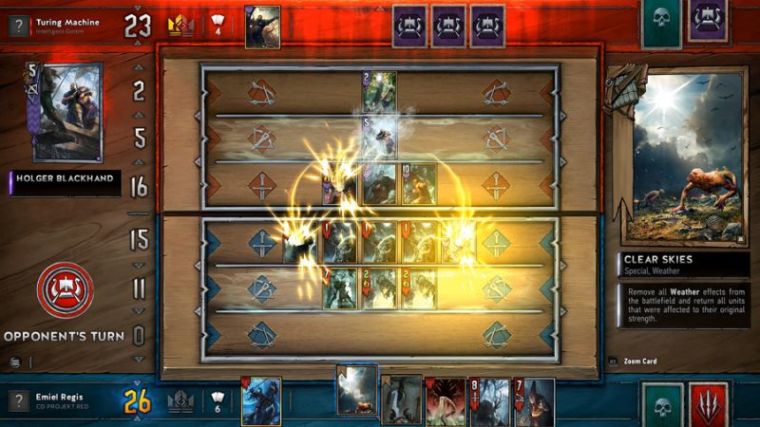 On Feb. 6, the Nilfgaard has been announced on the game's official website as a new playable faction. It is characterized to be adept in espionage and control, thus it allows the player to reveal the opponent's cards and even turn them against the enemy. As such, it proves to be a game-changing faction.
In the teaser trailer, it shows just how the new addition can be used. Operating in treachery and deceit, it can quickly turn the tide of battle from being a one-sided game to eventually tipping to the other side, and will be an important element in one's strategies.
The update not only introduces the Nilfgaard faction, but rather includes faction-specific cards for Northern Realms, Scoia'tael, Skellige and Monsters, and also expands further the neutral cards that are usable by each faction. More gameplay balances, fixes and changes are also implemented in the update, and all of which are detailed here.
According to Kotaku, "Gwent: The Witcher Card Game" brings all the well-loved gameplay from the minigame within "Witcher 3," but some were only modified and improved to add more competitive play. Cards are removed from the deck when they are reduced to zero, unlike in the original card game where it just becomes inactive. The player can draw cards after every round, and perhaps the biggest change is the occurrence of more special cards.
The standalone card game is still in closed beta for Xbox One and Windows 10 platforms, and yet the developers are paying a lot of attention to it. When it finally releases, it will also be including PlayStation 4 support.