Here's Why the Future Church in America Will Look Vastly Different, According to Research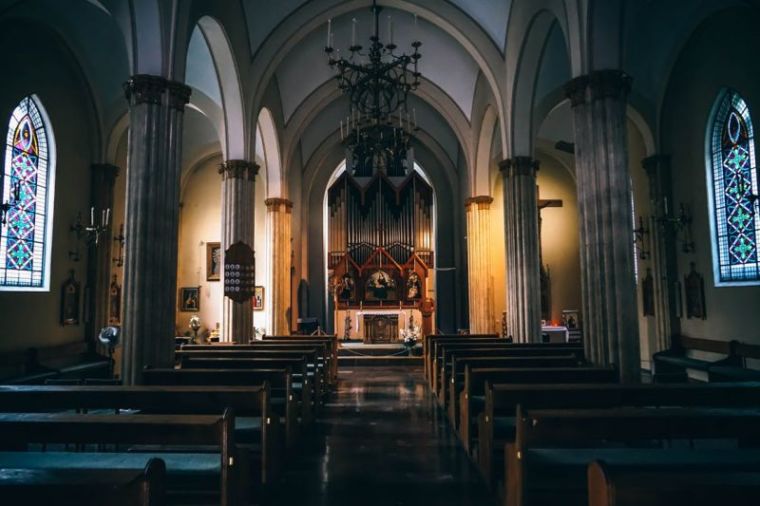 The future church in America will look significantly different from today's church because a new generation of pastors is adopting a different understanding of "success" and "location," a new survey reveals.
According to a report released by the Dallas-based Leadership Network titled "How a New Generation of Pastors Is Shifting to Strategies That Reproduce and Multiply," the vast majority of pastors younger than 40 (83 percent) value not just reproduction, defined as "starting a new church or campus," but multiplication, or "starting new churches or campuses with the vision that they, too, will start new churches or campuses — who also do likewise."
The study, which involved more than 1,500 participants, found that the younger the church and/or pastor, the more likely to be multisite and the more drawn toward the idea of multiplication.
When responding to this statement, "We have a future vision to plant/launch," church planters and campus pastors in their first five years at a church said "yes" compared to just 17 percent of leaders who had been at their churches or campuses more than 10 years.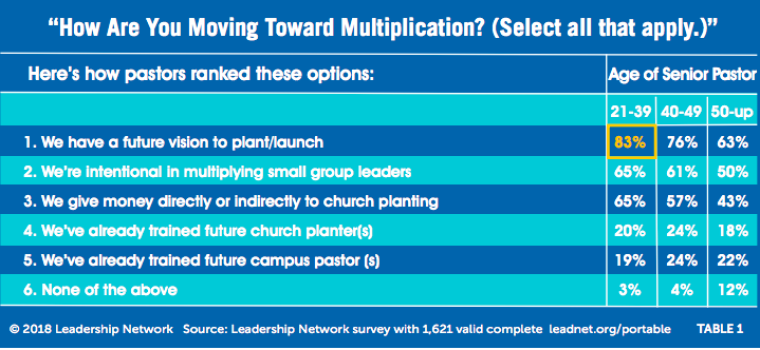 Warren Bird, director of Research and Intellectual Capital Development at the Leadership Network and the report's lead researcher, said that previously, churches were focused on the idea of "growing big" and "reproducing." Now, he said, "young leaders are rejecting the idea that success equals growing something big on their own."
"They are also not content with just growing their own ministry and then reproducing it in other places," he explained. "There is an emerging strain of young leaders who understand that the mission of Jesus is accomplished through movement. They are also grasping parts of the secret that God's mission expands when you have aspirations for the Kingdom and not just for your church."
The study also found that in recent decades, there's been a dramatic increase in church planting (churches that birth new churches), and new churches reach unchurched people far better than older churches.
Before the 1980s, the survey said, church planting in North America had been keeping up with population growth — meaning most churches simply didn't have enough seating for congregation members and visitors. However, all of this is rapidly changing.
"[We] compared the impact of multisite against church planting," the survey noted. "One might guess that efforts to create multiple worship locations under the rubric of a single church's identity would detract from the effort to plant new independent churches. But in fact, just the opposite proved true: those churches with satellite campuses were even more likely to have planted a church; only 16 percent never did, compared to 26 percent of those without satellite campuses who never planted another church."
Researchers also found that church planting and multisite (churches that birth new campuses) "seem to fuel each other." Among churches that are multisite today, the vast majority planted a new church before they planted a new campus. However, multisite campuses have tended to grow faster and report more conversions.
When asked: "Which has the greater numerical growth?" Fifty percent of churches chose "our multisite campuses" while 14 percent said "our church plants."
Overall, it's estimated that on a typical weekend today, more than 5 million people attend a multisite church in the U.S. or Canada, and the movement has grown from five multisite churches to thousands in just two decades.
Among the 20 top-attendance churches in North America, 18 (or 90 percent) are multisite, and among the 20 fastest-growing churches listed by Outreach magazine, 16 (or 80 percent) are multisite.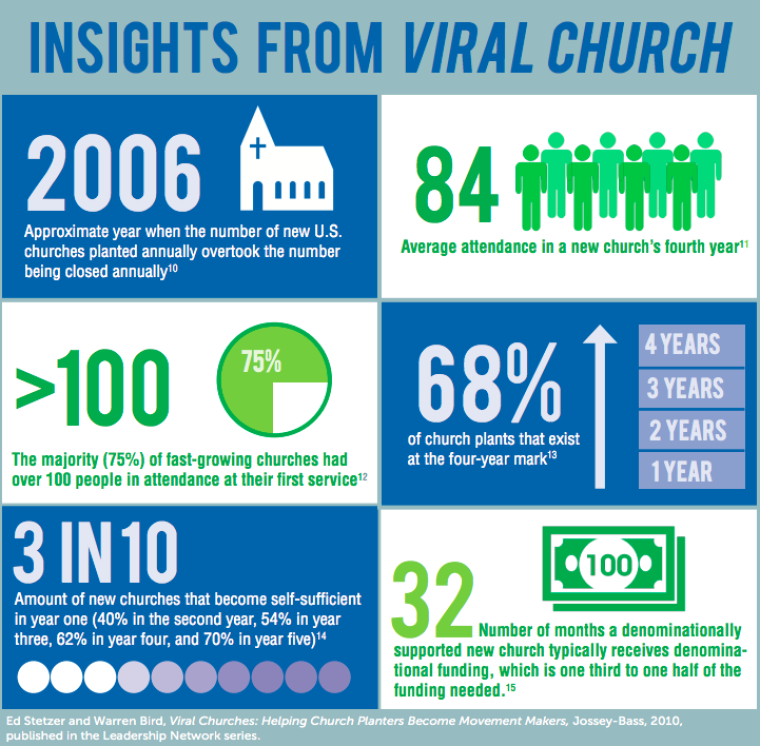 Finally, the study found that when asked: "What's the ideal size for us to be before starting a new campus or church?" Most churches recommended a launch size bigger than their current size.
Concluding the report, researchers said it's clear that the primary dream for church leaders is no longer to "fill the house." Instead, an increasing number of church leaders are believing that God has called them to a bigger vision: To make disciples who in turn make disciples until all the world hears the Gospel (Mt 28:19-20, Acts 1:8).
"They are seeing their role as that of being a reproducer or even a multiplier of churches and campuses — and they are believing that their church can participate actively in that dream," the report concludes. "And the younger the leader, the stronger that bias shows up."