Highpoint Pastor Chris Conlee Has Emotional Farewell; Church Leaders Ask Forgiveness for 'Mistakes'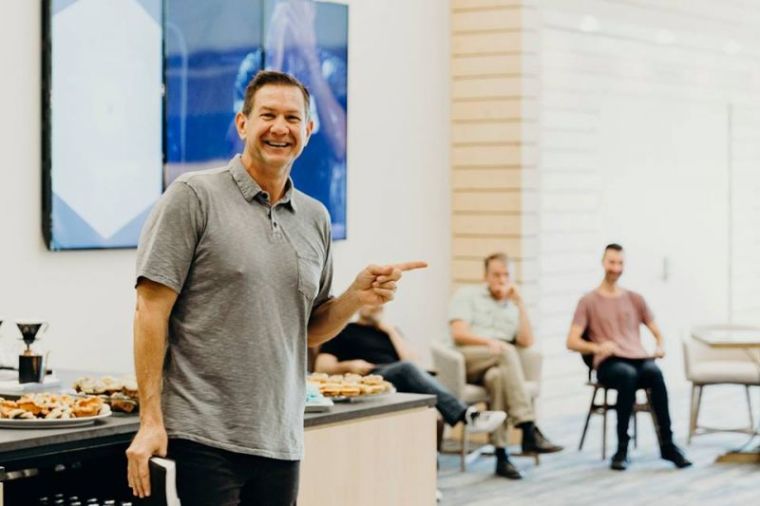 Pastor Chris Conlee had an emotional final Sunday at Highpoint Church, just days after he announced his resignation from the church he founded following the sex abuse scandal of former teaching pastor Andy Savage.
"It's hard to put into words what you want to say on a day like today," Conlee said from the stage, as he stood with his wife, Karin, according to a recording posted on Facebook. 
"As we thought about what we want to say to you, the first thing that came to our mind is that we love you," he said emotionally to applause from the Memphis congregation.
With no mention of the scandal, Conlee and the trustees chose to focus on the high points of the 16-year-old ministry overall though they admitted it was a difficult day.
Highpoint trustee Erick Martin said ahead of Conlee's farewell, "I'm coming to you on this stage from a place of hurting. It's a difficult day for me. My wife and I have been plugged in at Highpoint Church and called this church family since 2005."
"You may be confused. You may be frustrated. A lot of us have sadness and you may be angry. We are not perfect ... we've made mistakes. As a church we've made mistakes. With the best of intentions we are making mistakes right now we don't know about yet. And with the best of intentions, we will make mistakes in the future. And what I would say to you now is we humbly ask forgiveness."
He explained that there will be a family meeting at the church starting at 7 p.m. on Tuesday to respond to questions from the congregation about Conlee's resignation.
Focusing on what God has done through the ministry, Martin announced that over 6,000 people came to Jesus through the church under Conlee's leadership.
Conlee said he believes more people have been saved through the collective effort of congregants.
"Yes, there is maybe 6,000 people that came to Christ inside the walls of our campuses but there are literally, I believe tens of thousands of people that came to Christ through you outside the walls of these campuses," Conlee said.
"That is because you are a people who receive the love of God, return the love of God and live to prove that love works. That's what you're about. ... We created a perfect place for imperfect people, a place where the lost are found, a place where all types of people with all types of problems who were far from God found a way to be close with God, a place where people go public with their faith. We created a place where people have proved that love works."
"What we did here is real. And my heart for every single one of you is to never let this transition negate 16 years of fruit, more fruit and much fruit in your life, in the life of your family, in the life of your friends, in your belief in the local church," Conlee added, calling Highpoint Church a "good tree that bears good fruit."
He further urged them not to turn away from the church because something has happened that "doesn't make sense."
"People will turn from God instead of to God. And people will turn from church instead of to church. Don't do that. Turn to God and turn to the church," he said.
As for their next act, Conlee said he and his wife are not sure what they will do next but he is certain they will continue being good stewards.
"Even though we don't know the specifics yet, Karin and I are more confident than ever before in our calling, in our gifting, in our anointing," he said. "And we can assure you that we will spend the rest of our lives doing everything that we possibly can to be a good steward of that calling in order to prove that love works."
Last Wednesday, Highpoint Church announced Conlee's resignation, saying it would help them move forward in a fresh direction and attract better candidates for the pastor role after a scandal involving Savage.
Savage was accused of sexually assaulting a teen while he was her youth pastor 20 years ago. During an investigation that later led to Savage's resignation, Conlee had defended Savage as someone who had gone through the "redemptive process."
In a joint statement with Conlee, the church leaders said, "The Trustees and Chris have mutually agreed that the time is now right for Chris to pass the baton. This will enable us to recalibrate our search for a new Teaching Pastor into the search for a Senior Pastor. By creating this new role, we will be able to attract a stronger pool of candidates to lead the next phase of Highpoint's ministry. To enable this, Chris will resign from Highpoint Church and pursue God's heart for the expansion of his ministry as a visionary leader."