Hillary Clinton Responds to Protecting Faith-Based Advisor Accused of Sexual Harassment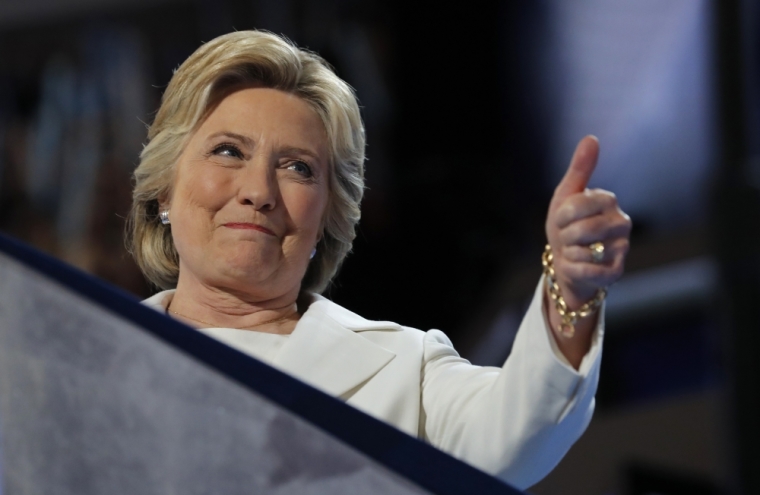 Hillary Clinton responded to the accusation that she protected her faith adviser on the campaign, who was accused of sexually harassing a subordinate, claiming the victim's concerns were taken seriously and addressed, but reports show otherwise.
"A story appeared today about something that happened in 2008. I was dismayed when it occurred, but was heartened the young woman came forward, was heard, and had her concerns taken seriously and addressed," tweeted Clinton, responding to reports that she shielded her faith adviser, Burns Strider, in the 2008 presidential campaign.
She again tweeted, "I called her today to tell her how proud I am of her and to make sure she knows what all women should: we deserve to be heard."
However, The New York Times spoke to four people familiar with what took place, and they said Clinton's campaign manager at the time recommended that she fire Strider, but she did not.
The campaign only deducted several weeks of pay and ordered him to undergo counseling, and the young woman was moved to a new job. Strider did not attend the mandated counseling.
Further, Strider was again hired five years later to lead an independent group that supported Clinton's 2016 candidacy, Correct the Record.
Strider was finally fired after several months for workplace issues, including allegations that he harassed a young female aide.
The victim, who was 30 years old at the time, told a campaign official that Strider had rubbed her shoulders inappropriately, kissed her on the forehead and sent her a string of suggestive emails, including at least one during the night.
Ruth Marcus, deputy editorial page editor for The Washington Post, blasted Clinton for her bland response to the accusation.
"Dismayed? DISMAYED? Like you would be dismayed if this happened to your daughter?" she asked, referring to Clinton's tweets, in an article posted to the website of The Post. "No, you would — well I would, or I would want to, anyway — rip the guy's head off. But, sure, glad you were 'heartened' that the victim 'was heard,' although might quibble about that 'taken seriously' part. Zero tolerance, much?"
She added, "Look, I believe that not every bad act deserves the death penalty, and without more details, it's hard to judge what the consequences should have been here. But the fact that two senior campaign officials thought the behavior was a firing offense, only to be overruled by Clinton, tells you something. It tells you something, too, that not only was Strider not fired — he was also rehired by Clinton allies, in an important new role, where he reportedly did it again."
Clinton has had a complicated relationship to the #MeToo campaign, which spread virally in October 2017 on social media to help demonstrate the widespread prevalence of sexual assault and harassment, especially in the workplace.
Clinton strongly condemned the behavior of Harvey Weinstein, a longtime friend and donor to the Clintons, saying in a statement that she was "shocked and appalled by the revelations."
More than 80 women made sexual abuse allegations against film producer Weinstein and he was dismissed from his company and expelled from the Academy of Motion Picture Arts and Sciences.
In light of the #MeToo campaign, some liberals have begun to question whether they went too far in defending Hillary Clinton's husband, former President Bill Clinton, from the multiple sexual harassment claims against him.