Hillary Clinton 'Shocked and Appalled' by Harvey Weinstein's Alleged Sexual Harassment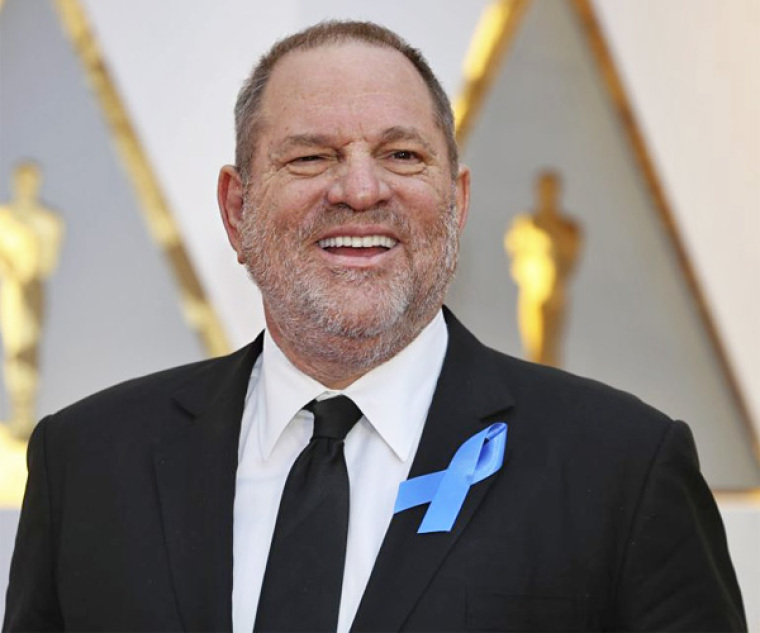 Former Secretary of State and Democratic presidential hopeful Hillary Rodham Clinton has released a statement denouncing prominent Hollywood figure and Democratic funder Harvey Weinstein.
A major producer in Hollywood and notable Democratic donor with ties to the Clinton family, Weinstein was recently accused by several women of sexual harassment.
In a statement released Tuesday, Clinton said that she was "shocked and appalled" by Weinstein's alleged behavior.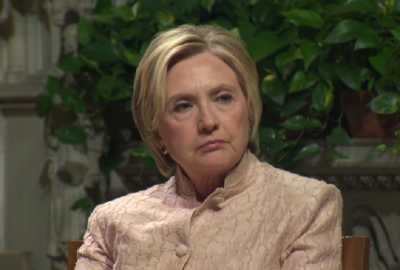 "The behavior described by women coming forward cannot be tolerated," stated Clinton. "Their courage and the support of others is critical in helping to stop this kind of behavior."
Earlier this month, The New York Times released a story detailing several allegations of sexual misconduct by Weinstein, a man with strong ties to the entertainment industry.
The Weinstein Company, which he helped found, has fired him and removed his name from the credits of their television series.
"Additionally, we hear TWC brass are auditioning ad agencies today that will be tasked with finding a new name for the overall production and distribution company," reported Deadline Hollywood.
"TWC has been making calls to TV networks and producers informing them that Harvey Weinstein's name will be scrubbed from credits going forward."
Before Clinton released the statement, many media outlets with politically liberal leanings criticized prominent Democratic Party members over their silence on Weinstein.
CNN Editor-at-large Chris Cillizza published a column hours before Hillary's statement was released in which he called the lack of a statement from former President Barack Obama or former Secretary of State Hillary Clinton "deafening silence."
"Five days after the New York Times broke the news that Weinstein, the head of Miramax and a major Democratic donor, faced a series of allegations of inappropriate behavior toward women over a several-decade span, neither Bill or Hillary Clinton nor Barack Obama has said a single word about the incidents," wrote Cillizza.
"Despite repeated inquiries from reporters in search of comment about the allegations against Weinstein, the offices of the Clintons and Obamas have remained mum. At an event at the University of California Davis promoting her book on Monday night, Clinton spoke for more than an hour but never mentioned Weinstein's name."
Cillizza found this telling given that the ties between the two Democrat leaders and Weinstein was a strong one, optimistically noting that "the growing public pressure on the Clintons and Obama to say something — anything! — about Weinstein will force them to speak (or release a statement) sometime in the next 48 hours."
Concerns over Democratic silence were also noted by the editorial board of The New York Times in a column published last Friday.
"There has been no comment from Mr. Obama or Mrs. Clinton, who condemned Donald Trump for boasting of sexual assault on the 'Access Hollywood' tape," stated the editors.
"These Democratic leaders, admired by many young women and men, should make clear that Mr. Weinstein also deserves condemnation. If such powerful leaders take the money and stay mum, who will speak for women like Mr. Weinstein's accusers?"