Hillsong's Taya Smith Shaves Her Hair Off; Christian Leaders and Fans React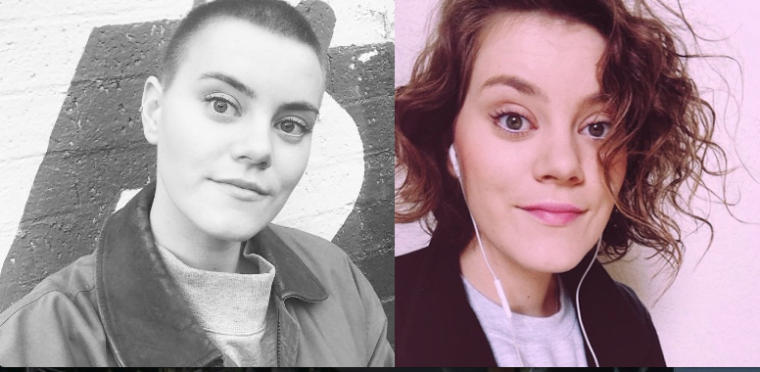 Hillsong United frontwoman Taya Smith caused a social media stir after she shaved her hair off. Both fans and Christian leaders reacted.
In March, Smith took to social media revealing that she traded her golden locks to sport a shorter look. However, her new hairdo was short lived because in April, she unveiled a newer look, a fresh buzz cut which left little to no hair on her head.
"Sorry mum, I couldn't help it - yolo. Thank you @badisonv you've now given me the longest AND the shortest trim ever," Smith wrote on Instagram.
Immediately, her timeline was flooded with comments both in opposition and in favor of the hairdo.
"Women shouldn't shave their heads," many wrote, quoting from 1 Corinthians 11 verses 5 and 6.
The scripture states, "Every woman who prays or prophesies with her head uncovered dishonors her head—it is the same as having her head shaved. For if a woman does not cover her head, she might as well have her hair cut off; but if it is a disgrace for a woman to have her hair cut off or her head shaved, then she should cover her head."
Others argued that the scripture doesn't apply and defended the 27-year-old.
"Your hair in no way shape or form defines you. What defines you is your heart for Jesus and mankind," one user wrote.
Smith's mentor, Bobbie Houston — wife of Hillsong Senior Pastor Brian Houston — shared a photo of her and Smith after the cut.
"Found me a little 'Skipper-boy!!' Ha ha. Love it. Me and @tayasmith -- too early. Too fun. Too too!!" the pastor joked.
On another occasion, TBN's Matt Crouch indirectly shared his shock over Smith's new appearance. "I will make NO comment concerning Taya's hair and the gold structure in the background! Taya is adorable! " he said.
Hillsong has grown from a single church in suburban Sydney, Australia, to an international ministry that now extends to cities on five continents, including London, Paris, Sao Paulo, Cape Town, Rio de Janeiro, and Phoenix.
Born and raised on the far north coast of New South Wales, Smith has been the female face for Hillsong music for the last couple of years.
In an interview with The Christian Post, she humbly said she is in awe of what God can do, being that He took a group of people from different walks of life and met them where they were and brought them together to use their gifts to make an impact.
"God is completely in control and He interweaves things if you completely surrender and trust Him. He actually has good things for you and you can trust Him," she noted.
The "Oceans" singer praised the healthiness that comes from being in community. She said she treasures having accountability, friendship and people to share her journey with.
For more information on Smith, follow her on social media.