Historic London Private School May Soon Let Boys Wear Skirts to Accommodate Transgender Students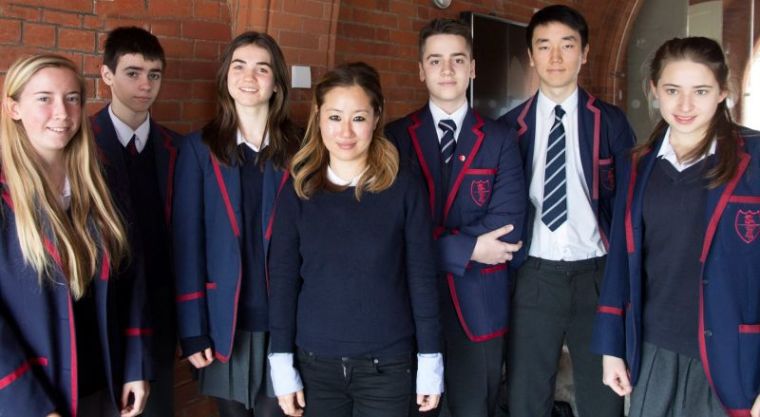 A prominent private school in north London is now weighing whether or not it will begin allowing male students to wear skirts.
According to British news outlets, the Highgate School, a historic independent private school that charges nearly $9,000 in tuition per term, may introduce a new gender-neutral, mix-and-match uniform policy in response to an increase in students who question their birth gender.
As of now, the coeducational school originally founded in 1565 by Sir Roger Cholmeley gives female students the option to wear either grey, pleated skirts or trousers. Male students do not have the option, under the current dress code, to wear the skirt.
But that could soon change.
The school's headmaster, Adam Pettitt, told BBC that the school is "exploring" how to "evolve" its uniform policy to "cater for those who do want to match clothing to gender, as well as those who don't."
The desire for a change in uniform policy came about when the issue of gender-neutral uniforms was brought up during a recent question-and-answer session with students.
"This generation is really questioning [if we are] being binary in the way we look at things." Pettitt told the Sunday Times.
According to BBC, Pettitt also proclaimed that his school, like other schools and organizations, is "seeing greater numbers of pupils questioning gender identity than in the past."
"In years gone by, absolutely no young people were raising [these questions] at all and it seems inconceivable that these sorts of questions simply didn't exist," Pettitt said. "The fact that there is significantly greater support and information available, both in schools and elsewhere, means that young people need no longer feel afraid to ask questions or speak out about their feelings."
"If they feel happier and more secure in who they are, it must be a good thing," he added.
Pettitt assured that parents would be consulted before the school makes any concrete changes to its dress policy.
The news of the possible change in uniform policy comes as the Highgate School is scheduled to host a conference on June 6 called "The Developing Teenager." Part of the conference will address how teachers should handle issues relating to students' gender identity and other psychological issues for teenagers today.
The Telegraph reports that the school's policy already allows for transgender students to request to be called by their preferred name. Additionally, one boy has already been allowed to wear a dress to school. So far, some Highgate students have already requested teachers call them by a name of the opposite sex.
The Times also reports that equality groups established by students at the school are lobbying for the the school to embrace more pro-LGBT policies, such as the creation of gender-neutral bathrooms, teachers using gender-neutral pronouns, and opening extracurricular sports clubs to people of all gender distinction. Additionally, the groups want gender-specific phrases like "ladylike" and "man up" to be banned.