History and Architecture, Not Wings Await in Buffalo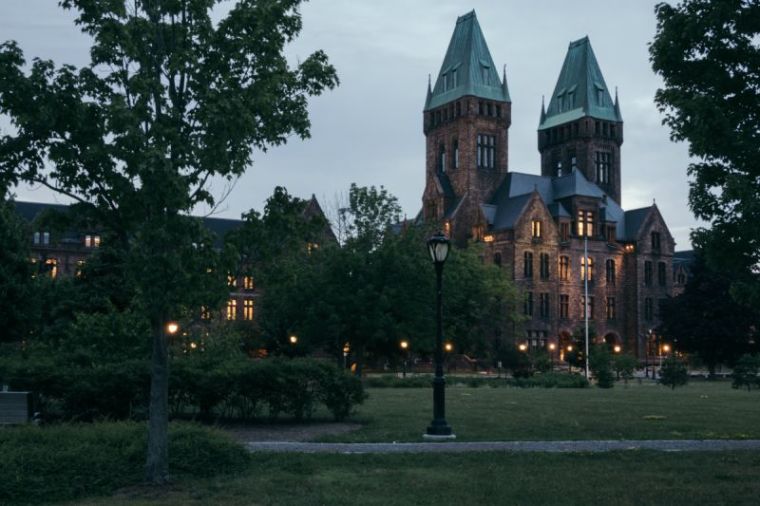 It's okay to admit that the first thing you associate with Buffalo are its namesake chicken wings. Fairly or not, Buffalo wings have become synonymous with this Rust Belt city in western New York state.
Yet, Buffalo has more to offer visitors on a citycation than its contribution to bar food fayre.
I was pleasantly surprised during my visit a couple of weeks ago, not least because there is a tremendous amount of history and architecture to discover, including several examples of Richardsonian Romanesque.
The style, inspired by the work of Henry Hobson Richardson, was fashionable in the late 19th century. Surviving examples are often churches (almost always Protestant), train depots and city halls.
Considered one of the finest all-time American architects, Richardson's adaptions of the broader Romanesque Revival style featured, among other things, bold arches at central doorways.
His work is best seen at Hotel Henry Urban Resort Conference Center, a Richardson masterpiece that was originally a mental asylum and is today located within the State University of New York at Buffalo campus. The hotel, open since 2017, is a good example of historic preservation, though many outer buildings are still empty and await redevelopment.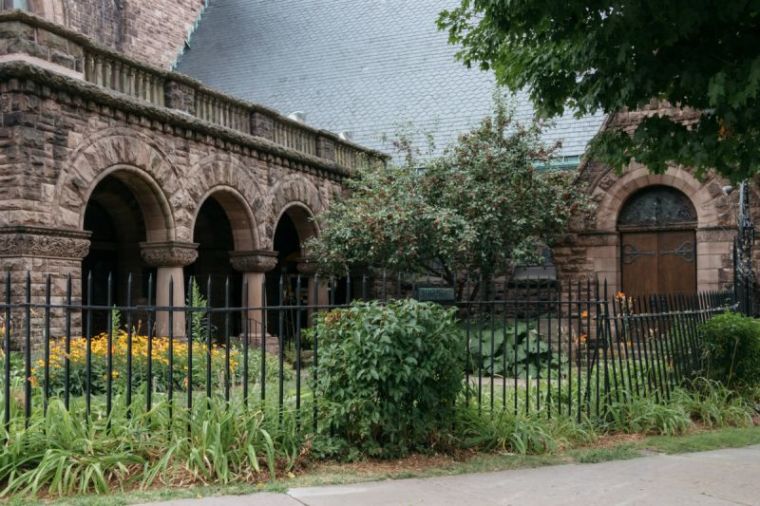 Throughout Buffalo are other notable examples of Romanesque Revival buildings that compliment Richardson's work. Among them are First Presbyterian Church — the soaring tower is truly magnificent — and the Connecticut Street Armory, which is reminiscent of a mediaeval European castle.
Buffalo's notable architecture, which varies in style well beyond that of Richardson, is a testament to just how wealthy the city was a hundred years ago (mostly thanks to the legacy of the Erie Canal).
Neighborhoods are full of homes in the late Victorian, Queen Anne and American Foursquare styles. Elsewhere, there are several Gothic Revival-style churches, including St. Paul's Cathedral (Episcopal). The Episcopal cathedral was designed by Richard Upjohn, who, like Richardson, was an influential 19th century architect and is primarily known for his ecclesiastical work.
Another must-visit is the Frank Lloyd Wright-designed Martin House. Built over a century ago for influential Buffalo businessman Darwin D. Martin, the design still looks contemporary — proof of Wright's enduring legacy.
Cities with good history and architecture usually have a vibrant arts and cultural scene. Buffalo is no exception.
The Albright–Knox Art Gallery, located within walking distance of Hotel Henry, is the city's de facto art capitol and has works by Renoir, Picasso and Warhol in its mostly modern and contemporary collection. The museum also has a nice café, where you can have an extended lunch over a glass or two of wine.
If you go
As I said, I stayed at Hotel Henry. Management needs to improve basic delivery and execution of services as at times it felt more like a hostel than an upscale, boutique hotel.
Buffalo's airport has daily non-stop flights on American, Delta and United to and from each airline's major hubs.
Spires and Crosses, a travel column exclusive to The Christian Post, is published every week. Follow @dennislennox on Twitter and Instagram.
Dennis Lennox writes about travel, politics and religious affairs. He has been published in the Financial Times, Independent, The Detroit News, Toronto Sun and other publications. Follow
@dennislennox
on Twitter.