Hollywood Actor Hill Harper Declares Everyone Can Talk to God If They Open Up to Him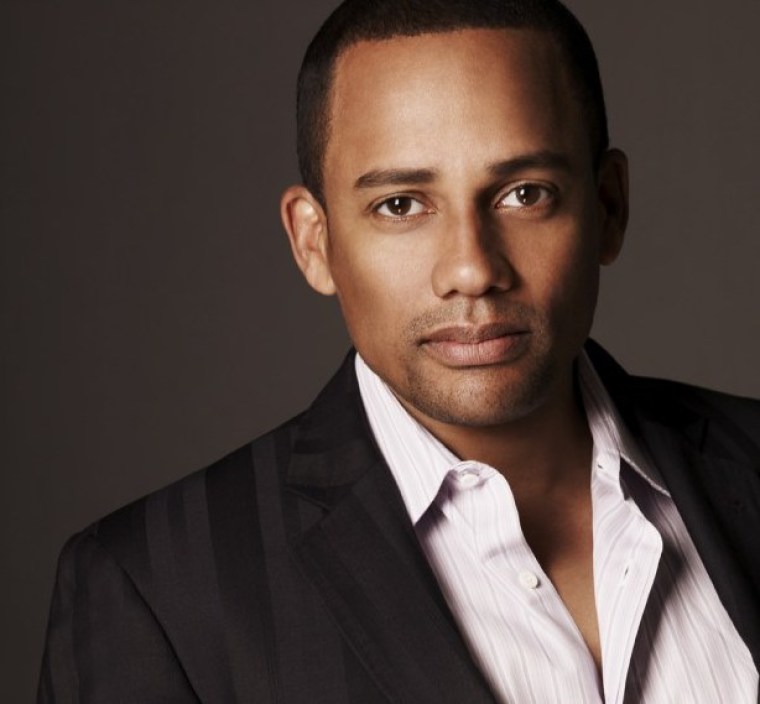 The upcoming film "An Interview With God" aims to give viewers a look into the genuine struggles people encounter while on their journey of faith, and Hollywood actor Hill Harper, who stars in the film, says everyone can communicate with God.
The movie will be in theaters nationwide for three nights only, Aug. 20–22 through Fathom Events. Harper said he believes the film is hitting theaters at the perfect time.
"I think that we're in a time and place in the world where we really have to think about our relationship to God because there are a lot of challenging things meeting us here on Earth," Harper said in an interview with The Christian Post on Tuesday. "I think many of us want to find different pathways and I think using the pathway of entertainment to introduce these types of conversations is one of the most effective ways."
"An Interview With God" follows an "up-and-coming journalist [who] finds his world and faith increasingly challenged when he's granted the interview of a lifetime — with someone who claims to be God," according to the film's synopsis.
Harper plays Gary, a boss who encourages an employee to explore his lead with "God" for a story he believes can make the front page of their paper. The accomplished film and television actor told CP that he believes everyone can talk to God if they open up to it.
"Folks have to understand that God is everywhere and God opens Himself up to a conversation with you. No matter where you are, right now, if you're reading this, you can have a conversation with God, right now, if something is troubling you or you are trying to figure out a decision or choice," he explained.
The Iowa native says life is just a series of choices and everyone can make the choice to communicate with God.
"If you take the time to pray, take the time to have a conversation with God, God will answer and you will find the answers," Harper added. "Different people receive different answers in different ways."
Harper said that responses from above can come as a message, a sign, come from a book, or a social media post. He believes that once someone opens their "mind, heart, body, soul and spirit" they will hear from God. But he added a warning:
"I will caution that oftentimes our head, ego, and fear get in the way, and we'll start interpreting something that really isn't a sign from God. I think that we're seeing that [interpretation] a lot in the world, people are justifying negative acts, saying, 'This is clearly what I was told to do or God wants this, this way,'" Harper advised.
"That's a whole set of fears, a whole set of all prejudice, all sorts of things. People are trying to say that it's God, but it's not. Jesus tells us so many different things and through following, if you were to act as if Jesus was to act, then you kinda know what you're supposed to be doing already."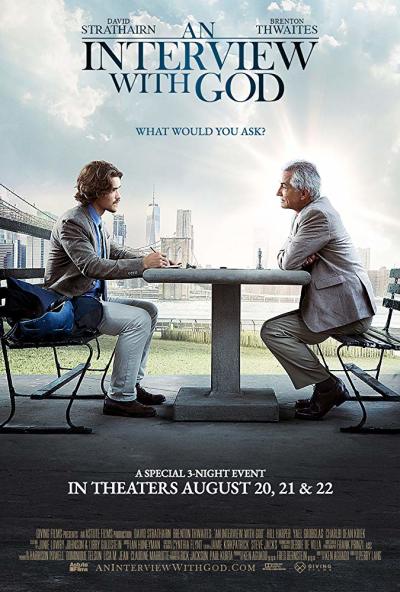 In the movie, Harper plays the role of an editor at a New York City-based newspaper.  He also stars in the new ABC TV series "The Good Doctor." 
"I want to be involved in projects that uplift and inspire, but also entertain. Sometimes it's not as effective as you just continuously hit people over the head with a message. If you also introduce messaging and positive messaging through storytelling, that's pretty awesome. The Bible is probably one of the best roadmaps for that because of all the lessons and how they're told."
"So that's what I appreciate about 'An Interview with God' or even 'The Good Doctor.' 'The Good Doctor' has a positive message about overcoming differences, overcoming obstacles. So I'm very proud to be a part of both of those projects," Harper said.
When asked by CP what question he'd ask God if he had an opportunity to interview Him, Harper replied: "Number one thing I would ask God is to explain to me why we allow children to suffer? There's so many children around the world that go to bed hungry, so many children that have been the subject of abuse of different types, and that are sad or that are injured," he said.
The former "CSI: NY" star added he's worked with different foundations that help children who are diagnosed with cancer and his humanitarian work sometimes makes it hard for him to understand God's plan in that kind of suffering.
"Why do we let our most vulnerable suffer? That's why I would like to understand better because it doesn't always make sense to me when I meet these young kids with cancer, when I meet young kids that are going to bed hungry. That's really hard for me to reconcile that," Harper continued.
He then shared what he believes God might say in response.
"I assume God might say, 'Listen, I've given you humans free will and I've also given you the power to solve these problems, but you all haven't done it. You need to look in the mirror, in yourselves, and figure out as individuals what can you do to be leaders to solve problems for children.'"
Playing the role of a boss to his younger co-star in "An Interview With God," Harper told CP that it showed him how much his career has evolved throughout the years. However, because the 52-year-old actor often hears compliments about how youthful he looks, he felt led to create a skincare line called THE ARCHITECT & CO.
"I recently launched a skincare line because people ask me, 'what do I use' and 'what do I do'? So I put a skincare line out there which is a healthy skin care," Harper advertised. "It's another way to give back and serve, because a lot of the skincare options out there for people to use have aluminum and parabens and carcinogens and all these harmful things. So I wanted to do something that was affordable and at the same time, didn't have all these toxic things."
Harper added that he hopes people will support the new faith-based film and said if anyone ever finds themselves in a crisis of faith or needs some advice, he makes it a priority to occasionally try and read all of his Instagram direct messages.
"We're all in this together," he concluded. "One of my favorite quotes by Dr. Martin Luther King Jr. is, he said, 'We are tied together in a single garment of destiny,' which means my destiny is linked with yours. We're all in this together and if you're not doing well, I'm not doing well."
"So if there's anything I can do to serve you, please DM me on Instagram. I will do my best to help or put you in contact with someone that could help," Harper said.
For more information on "An Interview With God," click here. The movie opens nationwide, for three nights Aug. 20–22.