Homosexual Behavior Policy Leads Lawyers to Vote to Deny Christian University Law School Accreditation
Attorneys have voted to deny a Canadian Christian university's law program accreditation due to the school's policy on homosexual behavior.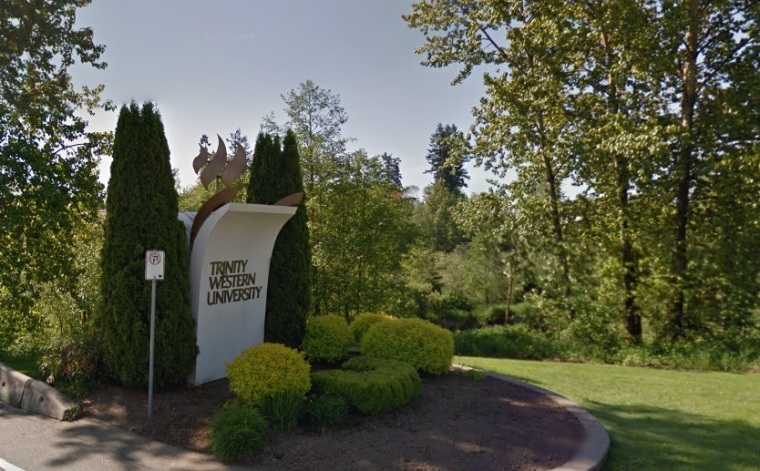 Lawyers from the Law Society of British Columbia voted to prevent the B.C. Trinity Western University from confering law degrees due to the school's Community Covenant Agreement which requires that students "voluntarily abstain" from "sexual intimacy that violates the sacredness of marriage between a man and a woman."
According to the National Post, despite early results which suggested an overwhelmingly victory of 3210 to 968, the decision is not binding and only expresses the sentiments of those in the Law Society.
Thirty-one benchers are still responsible for offering the final verdict on the law school, which is set to open in 2016.
TWU President Bob Kuhn, J.D. argued in a statement that "difficult decisions involving fundamental rights and freedoms should not be decided by popular opinion."
"In April, the LSBC Benchers made their decision, in a 20 to 7 vote, after the thoughtful and measured expression of views and careful consideration of reports and submissions, and the judgment of the Supreme Court of Canada in 2001 SCC 31. The thorough process taken by the LSBC should not be undermined by a vocal group that organizes a special general meeting," Kuhm summarized.
Kuhn added that "in a free and democratic society, the faith of TWU graduates cannot preclude them from practicing law. A just society protects the rights of religious minorities."
Attorneys speaking on Thursday had other interpretations.
"If you asked me to choose between law school and my spouse, I would have to choose my spouse … it's discriminatory, that's all there is to it," one lawyer who identified himself as Nick Bower, told the crowd.
Another attorney told the crowd, "You impose your own view of discrimination, and that's not the law — and I thought we were all lawyers."
The Benchers in the April decision had noted that their decision stemmed out of respecting "the Rule of Law," and cited a 2001 Canadian Supreme Court decision which, on the basis of "freedom of conscience and religion," had allowed TWU to ban its staff, faculty and student body from being in gay relationships.
According to TWU, "The resolution is not binding on the Benchers and does not legally compel them reverse the April decision. If the resolution has not been implemented within the following year, and the executive director receives another petition signed by at least five per cent of LSBC members, a referendum on the resolution must then be conducted. Even that cannot compel the Benchers to disregard their statutory duties."