House GOP Vote to Ban Atheists From Serving as Military Chaplains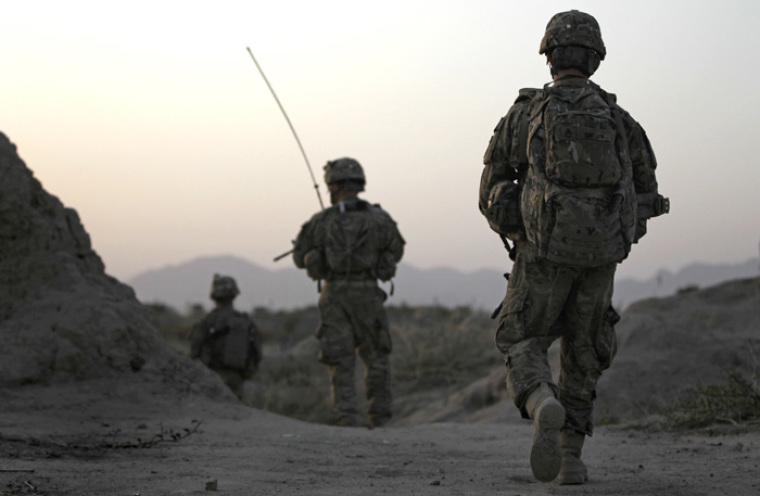 Republican members of the House voted resoundingly in favor of an amendment to the annual defense spending bill on Tuesday that prohibits the Department of Defense (DoD) from appointing atheists as chaplains in the military.
Rep. John Fleming (R-La.), who dismissed the notion of an atheist chaplain as "nonsensical" and "an oxymoron," proposed the amendment and told the House that it was necessary because the Pentagon was considering an atheist for the military's chaplaincy.
"In June the members of this body, Democrats and Republicans alike, twice affirmed that the military is not permitted to appoint atheist chaplains," said Fleming in a recording of his address on the House floor on Tuesday.
"Despite these recent votes, it's been confirmed that the military is considering the possibility of appointing an atheist chaplain completely bypassing Congress, the voice of the people and current DoD standards," he said.
"My amendment is fairly simple. DoD is permitted to appoint military chaplains, individuals who minister to the spiritual needs of any and all members of the armed services in accordance with the current DOD policy," Fleming noted. "Chaplains must possess appropriate educational credentials, two years of religious leadership experience and more importantly, must receive an endorsement from a qualified religious organization attesting to the tenets of the endorser's faith."
Fleming pointed out that since the birth of the military chaplaincy in 1775, this arm of the military has been associated with faith and spirituality.
"By definition, chaplains minister to the spiritual needs of our men and women in armed services, a vital function that an individual without any inclination toward spirituality would not be able to perform," said Fleming.
"In the final analysis, I believe that an atheist chaplain would be the last person in the world that we would want a dying soldier who needs that last moment counselling in their life," he noted before resting his case.
Both Rep. Jared Polis (D-Colo.) and Rep. Robert Andrews (D-N.J.) proposed failed amendments to the DoD's spending bill to allow atheists to serve as chaplains.
The congressmen said it was unfair that non-religious service members were only appointed mental health professionals, while religious service members benefitted from a chaplain representing their faith.
"Chaplains for nontheistic military service members are absolutely crucial for so many men and women who are serving our country," Edwina Rogers, executive director of the Secular Coalition for America, noted in a statement on Wednesday.
"Religious chaplains are ill equipped to handle the problems of nontheistic service members and unfortunately, seeking psychiatric help can stigmatize a service member for the rest of their career."