How the Law Leads People to Christ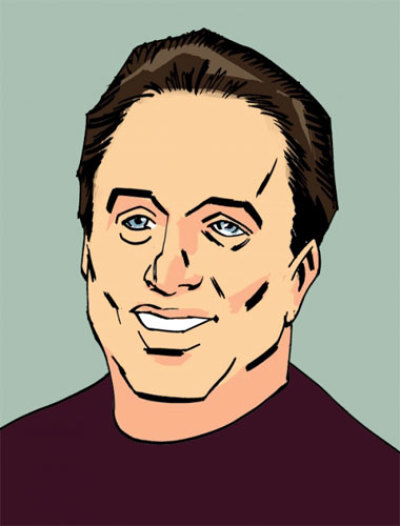 "The law was put in charge to lead us to Christ that we might be justified by faith." (Galatians 3:24)
In other words, the perfect law of God is like a mirror to man's soul. And when you and I look in this mirror, we see how far we have fallen from God's perfect standard.
"All have sinned and fall short of the glory of God." (Romans 3:23)
No matter how hard we try to obey God, we still come up short. This occurs both in our heart as well as in our behavior. Sin involves missing the mark. Sin is a violation of God's holiness. And sin brings with it a heavy penalty.
The prophet Ezekiel proclaimed, "The soul who sins is the one who will die." (Ezekiel 18:20)
And Isaiah informed God's people, "Your sins have separated you from your God; your sins have hidden His face from you, so that He will not hear." (Isaiah 59:2)
It is the law of God that reveals the depth of our depravity. This is why the apostle Paul wrote, "No one will be declared righteous in His sight by observing the law; rather, through the law we become conscious of sin." (Romans 3:20)
A.C. Dixon said, "There is in the heart of every man or woman, under the conviction of the Holy Spirit, a sense of guilt and condemnation. Bunyan made it a heavy pack on the back of Pilgrim; and he did not lose it until he reached the cross of Christ. When we realize how guilty sin is, and how condemned is the sinner, we begin to feel the weight of that load."
"But wait a minute," you may say. "I don't feel like I am all that bad."
That is merely your perspective on your situation. But you will not be the one judging your soul at the end of time. God is the ultimate Judge of all men.
"We all must appear before the judgment seat of Christ." (2 Cor. 5:10)
And here is what God says about your "righteousness" and mine:
"There is no one righteous, not even one; there is no one who understands, no one who seeks God. All have turned away, they have together become worthless; there is no one who does good, not even one." (Romans 3:10-12)
Remember, we are talking here about what is "good" in God's eyes, and not simply what is "good" in man's eyes. And this brings us to the reason the cross of Christ was necessary.
The only way sinful man can be "good" in God's eyes is to have his sins forgiven. And the only way for man's sin to be forgiven is for a cleansing to take place that is powerful enough to make man "good" in God's eyes.
If our obedience to God's law could provide such a cleansing, there would have been no need for the Son of God to leave heaven and come to earth to suffer and die for our sins.
In other words, "If righteousness could be gained through the law, Christ died for nothing." (Galatians 2:21)
The law leads people to Christ by showing us our need for the Savior's sacrifice. Everything about Christianity is built upon the cross. Without the death of Jesus for our sins, we would be lost and separated from God forever. And we would be sentenced to hell as punishment for our sins.
God loved us enough to sacrifice His only Son so that we could be spared, redeemed, saved, and justified before our Creator through faith in the Savior.
Jesus endured the brutality of the cross. He did it because He loves us, and because we desperately needed a Savior. If you are not a sinner, you don't need Jesus. But if you have broken even one of God's laws, you will only be forgiven if you trust Christ to wash away your sins. There is no other way to be made right with God.
"Christ has appeared once for all at the end of the ages to do away with sin by the sacrifice of Himself. Just as man is destined to die once, and after that to face judgment, so Christ was sacrificed once to take away the sins of many people; and He will appear a second time, not to bear sin, but to bring salvation to those who are waiting for Him." (Hebrews 9:26-28)
Have you been listening weekly to the preaching of God's Word? It is a primary means through which God gets our attention, and grants us a conviction of our sin and a firm trust in the Savior.
Charles Spurgeon said, "You cannot preach conviction of sin unless you have suffered it. You cannot preach repentance unless you have practiced it. You cannot preach faith unless you have exercised it. True preaching is artesian; it wells up from the great depths of the soul. If Christ has not made a well within us, there will be no outflow from us."
The wellspring of God's living water flows on the inside of a person who has been spiritually reborn. And in order for this to happen, one must confess his sin to God, repent of it, turn to Christ, and trust Him alone for salvation. It's the only way anyone can come to the Father.
And so allow the law to do its work today upon your heart, soul, and mind. The Holy Spirit will convict you of your sin, and He will work the miracle of the new birth within your soul. Simply trust Jesus to wash away all of your sins. He will gladly do it, but will you?
That is, will you repent of your sin and believe the good news, or instead, dig in your heels and continue on in life without Christ? While "the law was put in charge to lead us to Christ," (Gal. 3:24) there are plenty of people who are unwilling to respond to the conviction of the Holy Spirit.
If you have come under the conviction of your sinfulness before God and His looming judgment of your soul, will you wisely and humbly bow at the foot of the cross and receive a free pardon from the Lord? The alternative is to become angry at God and walk away from his offer of mercy and salvation.
Anger at God, or humility before God? The choice is yours.
And if you do not yet feel the weight of your sin upon your soul, you would be wise to begin asking God to give you the conviction of your sin as you meditate upon the law. The assurance of salvation will then develop in your heart as you rest in the good news of the Gospel, trusting only in Christ and His cross to save your soul.
You see, God has a clear approach to saving sinners. And God is never confused about anything. We are the ones who don't get it when we stubbornly refuse to take God at His Word, and when we refuse to allow the law to lead us to Christ.
Dan Delzell is the pastor of Wellspring Church in Papillion, Neb. He is a regular contributor to The Christian Post.