Huckabee: Every Abortion Has Two Victims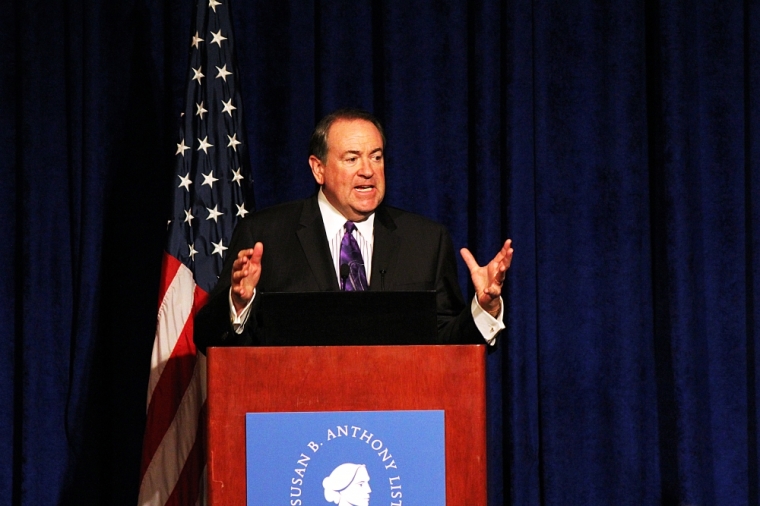 There are two victims of every abortion, the unborn child and the mother, Mike Huckabee said Wednesday for his keynote speech at the Susan B. Anthony List's Campaign for Life Gala.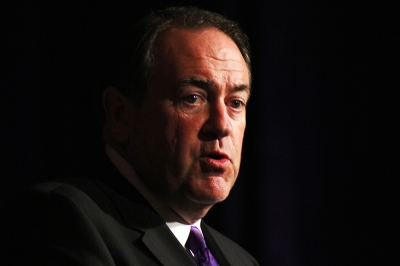 He urged the pro-life crowd to "never forget" that besides the baby who is aborted, the other victim is the mother herself, "often pressured, talked into a decision that years later she will regret, and will live with the guilt and wake of shame of that, sometimes turning to anger and hostility trying to defend a decision that in her own heart she knows she can't."
Huckabee recalled his 12 years as a pastor, about 30 years ago before he got into politics. His "most god-awful experience," he explained, came when he counseled women who had an abortion.
"I cannot tell you how many times," he said, a woman sat in front of him "weeping openly, sobbing uncontrollably, because she had made a decision 20 years earlier to abort a baby. And now, as she was raising a family, she wondered, where would that baby be?"
Of the many lies told by abortion advocates, Huckabee added, "one of the biggest" is when abortion clinics tell women that having an abortion will put all their troubles in the past: "this is just tissue, you really won't feel any pain, and you'll get all of this behind you, and you'll be over it."
He then reiterated to his fellow pro-lifers the need to show compassion to the women who have had an abortion.
"I hope that those of us in the pro-life movement will never cease to be filled with compassion, not only toward the unborn children, but also to the women who are often, maybe more often than not, true victims of the process."
SBA List recognized the accomplishments of other pro-life leaders at the Gala. Rep. Michele Bachmann (R-Minn.) received the Marilyn Musgrave Defender of Life Award. Rep. Marsha Blackburn (R-Tenn.) received the Distinguished Leader Award.
The Young Leader Awards were presented by Rep. Cathy McMorris Rodgers (R-Wash.) to Deanna Candler, Claire Chretien, Bethany Goodman and Aimee Murphy. Before presenting the awards she spoke about her oldest son, Cole, who was born with Down syndrome.
Cole, she said, reminds her of the preciousness of life. And, in one of the biggest applause lines of the night, she added, "God views us all as developmentally disabled."