Hurricane Matthew Tracker: Projected Path Latest Map as 'Catastrophic' Storm Takes Haitian Lives, Threatens Southeastern US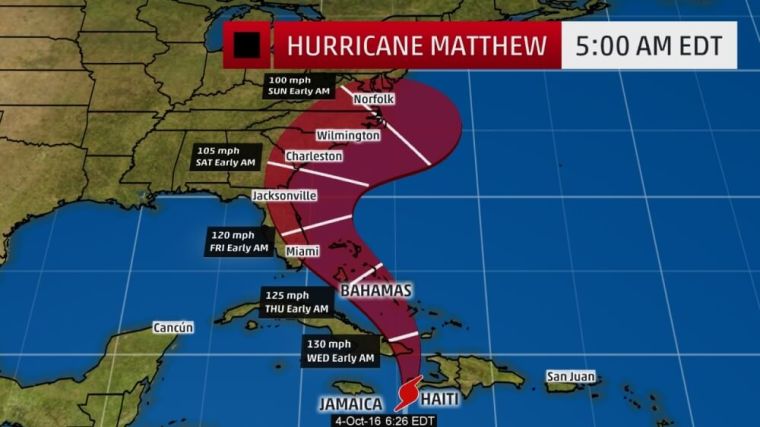 Category Four storm Hurricane Matthew has already taken lives and threatened thousands on the western tip of Haiti early Tuesday morning, bringing heavy rains and winds, and increasing its threat of affecting the Southeastern coast of the United States.
The U.S. National Hurricane Center has warned that the "catastrophic" and "life-threatening" conditions are already bearing down on Haiti, bringing up to 40 inches of rain and winds of 145 mph, which carry with them the potential of mudslides and flash floods.
Interim Haitian President Jocelerme Privert said that a number of people have already been killed by Matthew, though he did not reveal a specific number.
"We've already seen deaths. People who were out at sea. There are people who are missing. They are people who didn't respect the alerts. They've lost their lives," Privert said, according to BBC News.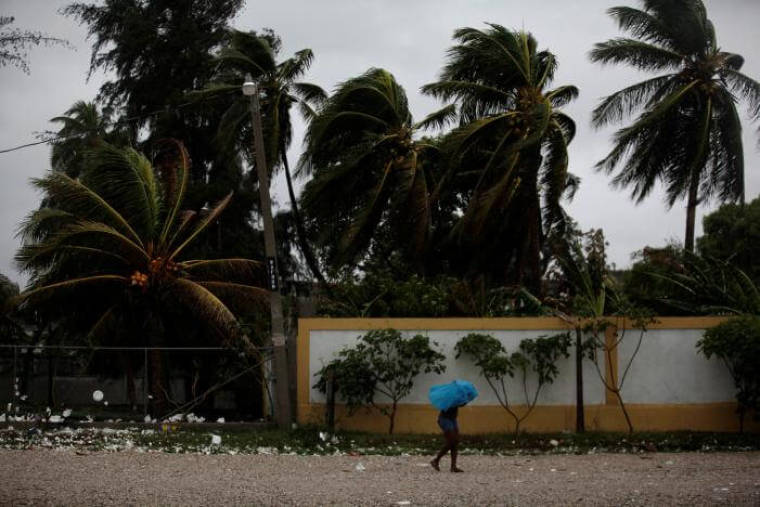 Richard Pasch, a specialist with the Hurricane Center, noted that Haiti has limited means to cope with the impact of the storm.
"We are looking at a dangerous hurricane that is heading into the vicinity of western Haiti and eastern Cuba,'' Pasch added.
"People who are impacted by things like flooding and mudslides hopefully would get out and relocate because that's where we have seen loss of life in the past.''
The Weather Channel reports that parts of Jamaica, eastern Cuba and the Bahamas are also set to suffer heavily in the wake of Matthew, but portions of coastal southeastern U.S. could also be affected later this week and into the weekend.
"While there remains significant uncertainty in the track of Matthew in the long range, the threat to Florida and the southeastern U.S. coast has increased," the Hurricane Center added.
Forecasters noted that what will determine how close the Category Four hurricane comes to the U.S. "involves the timing and strength of upper-level high pressure along the East, giving way to a southward dip in the jet stream, or upper trough, approaching from the central U.S."
Residents in the Haitian town of Les Cayes have already seen bent trees and power going out as a result of Matthew, flooding dozens of houses as the ocean rose.
"We have gusts of wind hitting the whole area and the people have fled to a shelter," said Les Anglais mayor Jean-Claude Despierre, according to Reuters.
Mayor Remiza Denize of the nearby town of Tiburon said that the rising sea conditions have also forced people to flee their homes despite being reluctant to do so.
"Everyone is trying to find a safe place to protect themselves, the situation is very difficult," Denize explained.
Haiti has been hit hard by massive natural disasters in recent years, including an earthquake in 2010 that killed over 200,000 people and damaged much of the country's infrastructure.
The U.S. Agency for International Development announced that it will be providing a combined $400,000 in aid to Haiti and Jamaica, and is preparing to ship additional supplies to the central Caribbean.