I Attend Houston Baptist University Because They Support and Value Life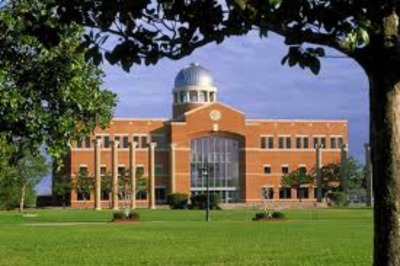 I knew when I opened the acceptance letter from Houston Baptist University that I was being offered a chance to live my dream. I chose to apply to HBU because I am excited about my faith. I wanted to attend a school that would help me establish a strong foundation of faith as I prepare to go out into the world to serve. I wanted the faith-based training that would prepare me to stand up for my beliefs in a world that doesn't share them.
I also knew that every dream worth living comes with certain costs, like working hard and making sacrifices. But I had no idea that the greatest threat to my educational dream would come from the federal government. In 2011, when the government required HBU to pay for the morning-after pill and the week-after pill in its insurance coverage, my school was put to a choice: its faith or its mission.
Baptists believe that life begins at conception, so for the government to ask us to pay for anything that could end a pregnancy is asking us to violate our faith. HBU's mission is to "provide a learning experience that instills in students a passion for academic, spiritual, and professional excellence as a result of our central confession, 'Jesus Christ is Lord.'" The cost of not complying with the law is devastating fines that will fall directly on my education and cripple HBU's mission.
That's why I was encouraged by HBU's decision to challenge the fines in court. It is shocking to me that a Baptist school would have to go through three years of lawsuits to be able to exercise its beliefs in a country that claims to place such a high value on freedom. My school shouldn't be forced to contradict the values that it teaches just so it can provide for its community, carry out its mission, and help its students live their educational dreams. Without relief from the courts, it will be forced to make that decision.
My time at HBU has taught me that even in America, everyone has to stand up for their beliefs at some time or another. So I will be outside the courthouse on April 7 when our lawyers from the Becket Fund for Religious Liberty will ask the 5th Circuit Court of Appeals to protect HBU. For what it's worth, I will be making my stand for freedom by letting the government know that it won't crush my faith, no matter the cost.
Will you join me?
Morgan St. John is a junior at Houston Baptist University majoring in Elementary Education. She is a current member of the Student Foundation.