Christian Mother Asia Bibi Is 'So Weak She Can Hardly Walk' and Is 'Vomiting Blood' Inside 'Dingy' Pakistani Prison Cell as Court Delays 'Blasphemy' Hearing
UK Christian Group Calls on Westerners to Contact Pakistan's President and Prime Minister to Advocate for Bibi's Release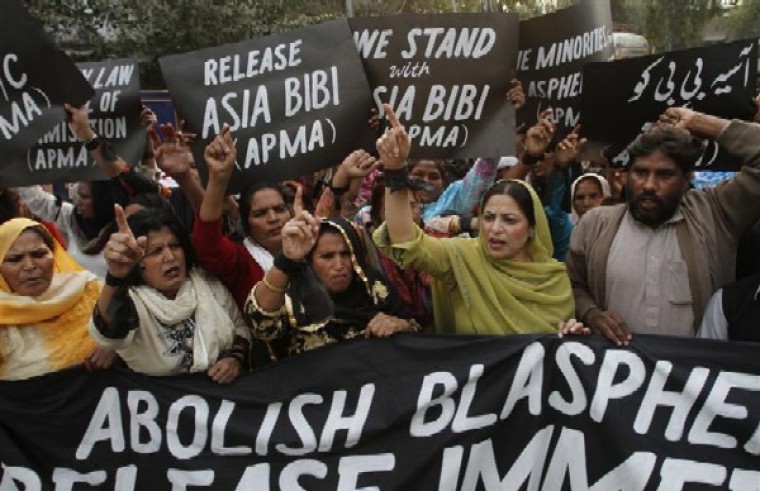 The health of Asia Bibi, the Pakistani Christian mother who was jailed and sentenced to the death penalty in 2010 after being accused of blasphemy, is dwindling, as she now has trouble walking and is also throwing up blood inside of her prison cell, her family has said.
According to a report by The Global Dispatch, the 50-year-old Bibi's family was allowed to visit with her in May, after not being allowed to see her for over a month and noticed that Bibi is "so weak that she can hardly walk."
For Bibi, who is suffering from intestinal bleeding, her health problems are only getting worse and she's in dire need of medical attention, a family source said.
The source added that Bibi's lawyers have taken the legal action necessary for her to get the medical treatment she needs and to have her transferred from the prison in Multan to a prison in Lahore, which is closer to her family and provides better healthcare.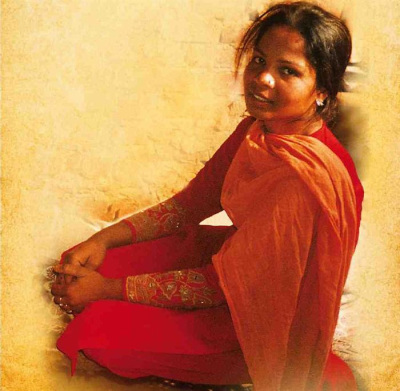 "When vomiting there is also shown traces of blood. Asia has difficulty feeding properly, while constant pain in the chest," The Global Dispatch quoted the unnamed family source as saying. "Therefore it is necessary that Asia Bibi be submitted as soon as possible [for] a full medical checkup, including blood work."
Sardar Mushtaq Gill, a leading Pakistani Christian human rights lawyer, told The Christian Post that he also has heard concerns from his colleagues about Bibi vomiting up blood.
"I heard from my colleagues about the dwindling health of Asia Bibi and blood vomitting," Gill said.
Bibi was initially accused of blasphemy in 2009 by a group of Muslim women who were upset that the Christian woman drank from the same water supply as them. Bibi has vehemently denied that she committed any act of blasphemy.
Since then, the mother of five has had to survive the terrible conditions inside of a "dingy" cell for the last five years, where she has had to cook her own food after attempts to poison her failed, Wilson Chowdhry, president of the British Pakistani Christian Association, told CP.
"Asia Bibi has been facing rapidly declining health for some time and we call on Christians to uphold her in their regular prayers," Chowdhry said in a statement. "Asia continues to believe that God will release her from her captivity, however, the Supreme Court hearing date is proving hard to achieve. Many believe the delay is instigated by Pakistani authorities in an attempt to subvert justice through her early demise."
Chowdhry asserted that concerned Christians in the West need to help Bibi by contacting their own government officials and urging them to pressure the Pakistani government to either move up Bibi's Supreme Court hearing or, better yet, release her.
"If Asia Bibi is prevented her opportunity to exonerate her name, it will be viewed as a great travesty of justice and a blight on the reputation of the supposedly democratic nation of Pakistan," Chowdhy continued. "I urge people in the west to challenge their country's leaders to intervene on behalf of Asia and directly email the Prime Minister President of Pakistan, calling for them to expedite her Supreme Court hearing and to ensure she gets adequate treatment for her current poor health."
The BPCA has also started a petition calling for Bibi's release.
In April Bibi's family met with Pope Francis in the Vatican, where he prayed with them and they urged him to lobby the Pakistani government for her release.
Chowdhry encouraged Westerners to email Pakistani President, Mamnoon Hussain, at secretary@president.gov.pk, and email Prime Minister, Nawaz Sharif, info@pmo.gov.pk. to advocate for Bibi's release.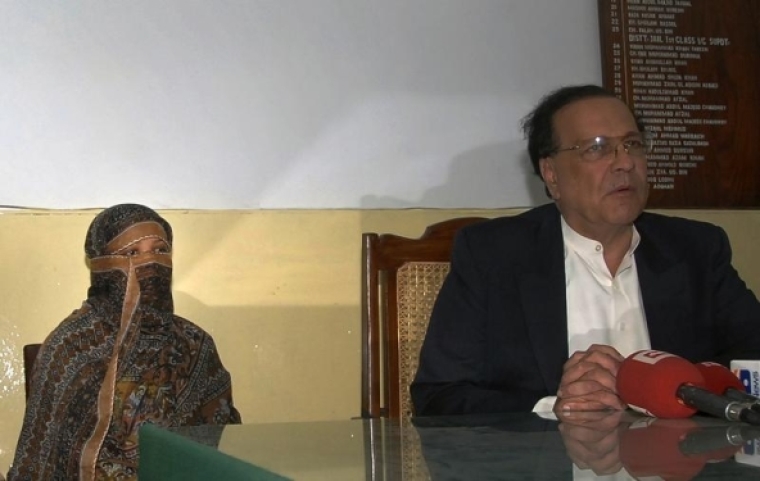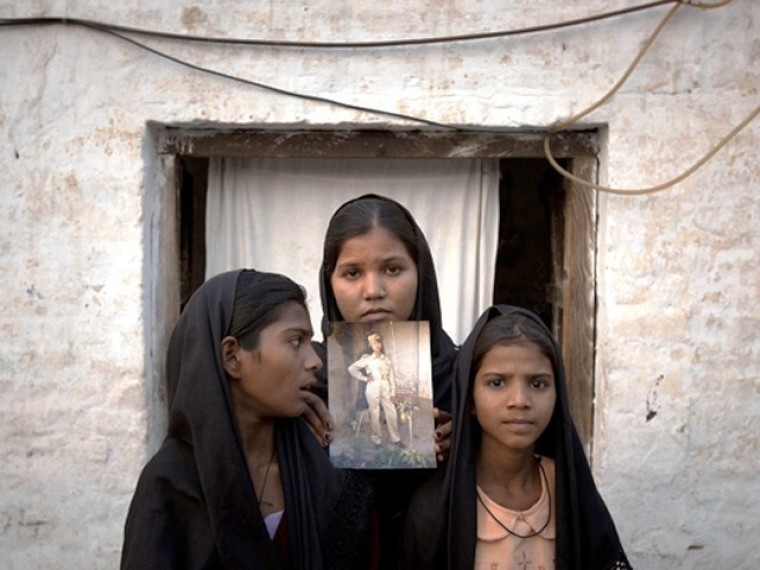 View Photos