'Inazuma Eleven: Ares no Tenbin' Latest News: Television Anime Adaptation of Sports RPG to Premiere on April 6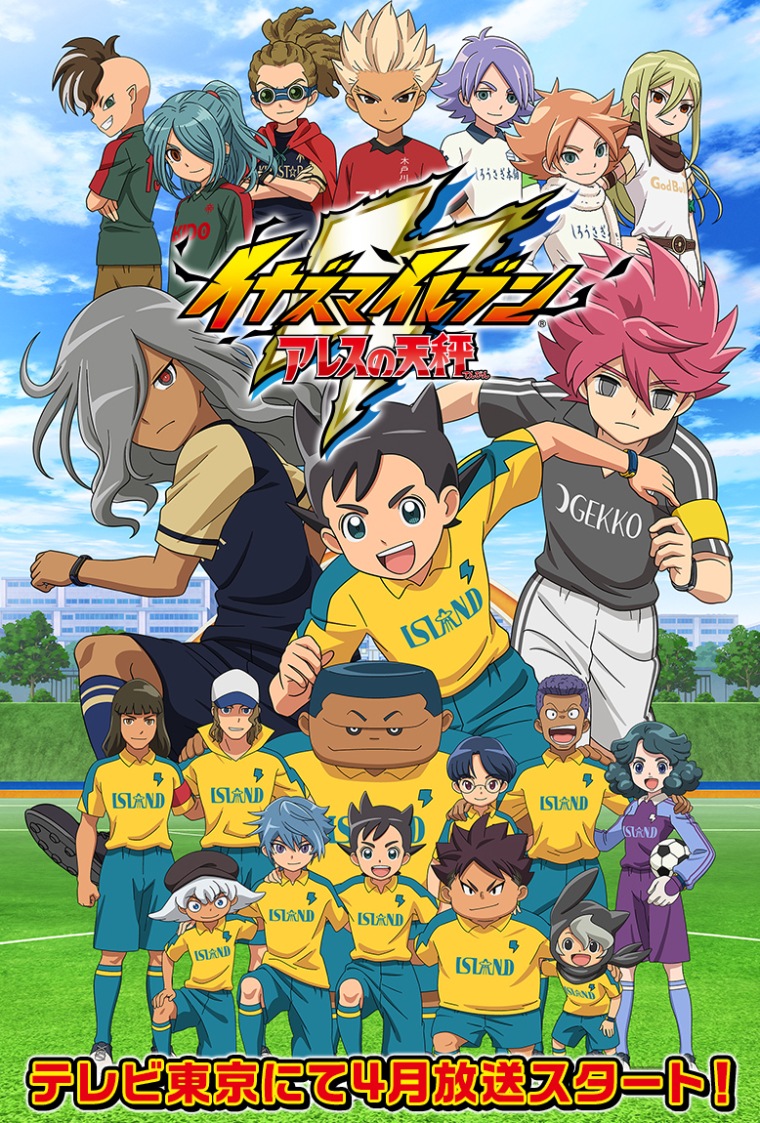 An official broadcast schedule has been announced for the upcoming Japanese sports anime series, "Inazuma Eleven: Ares no Tenbin."
The series, which is based on the role-playing sports video game franchise developed by Level-5, tells the story of Asuto Inamori, whose soccer club is forced to disband following the destruction of the school's soccer field. In order to keep playing their favorite sport, Asuto and his friends will move to Tokyo to attend the Raimon Junior High and join its soccer team.
It is set right after the events of the first "Inazuma Eleven" anime and game. However, since the upcoming series will be taking a rather different course from the conclusion of the first series, it will be taking place in a parallel world from all other settings introduced in subsequent titles.
In a preview released by Level-5 late last year, it has been revealed that the cast members will include Ayumu Murase, who will be providing the voice of the series protagonist Asuto. Hiroshi Kamiya and Jun Fukuyama will also be part of the cast as Ryouhei Haizaki and Yuuma Nosaka, respectively.
Additionally, Shogakukan will be serializing three new manga series on three different platforms, each one focusing on a different character. The first one, which has already been launched on "Coro Coro Comics," features Asuto and is illustrated by Atsushi Ohba.
The second one, which will be launched on the Sunday Webry site, will tell a different story with Ryouhei at its center, while the third, which will be launched on the Manga ONE app, will be focusing on Yuuma. Information about the official release dates of these two manga series is expected to be released in the coming days.
"Inazuma Eleven: Ares no Tenbin" has been listed for release on Friday, April 6, at 5:55 p.m. JST on TV Tokyo. Level-5 will also be launching the game this summer for PlayStation 4, Nintendo Switch, iOS, and Android.