India Cuts Off Foreign Aid to KP Yohannan's Believers Church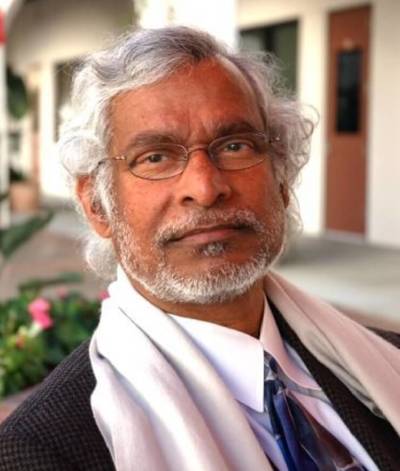 The Indian government led by a Hindu nationalist party, which is believed to be cracking down on Christian groups, has banned the Believers Church, founded by K.P. Yohannan of Gospel for Asia, and three other groups associated with it, from receiving foreign funds. The church believes they will get their licence back soon.
The Ministry of Home Affairs, or the interior ministry, has cancelled the registrations of the southern India-based Believers Church and three of its affiliates — Ayana Charitable Trust (formerly Gospel for Asia India), Love India Ministries and Last Hour Ministry — under the Foreign Contribution Regulation Act, according to The Times of India.
"We are not bringing foreign funds, as there is a standing revision order (on the FCRA registrations, normally given for a five-year period and then renewed thereafter,)" Believers Church spokesperson Fr. Sijo Panthapallil was quoted as saying.
The Ayana Charitable Trust alone received around $206 million, mostly from the United states, during the last financial year, the Times said.
The interior ministry "might take a decision within a week's time," Panthapallil hopes. "We are sure that we will get the registrations back next week. Our FCRA registrations are under revision for the last one year. They had sent us a letter asking for documents and we have submitted the required documents."
India's interior ministry cancelled foreign aid licenses of six organisations in 2016 and 10,011 in 2015, according to the Times.
Earlier this year, more than 100 members of the U.S. Congress wrote a letter to India's interior minister, urging him to allow U.S.-based Christian child sponsorship organization Compassion International to continue its work in that country. The Colorado-based charity said the decision impacted nearly 147,000 babies, children and young adults registered in its child development programs, as well as 127 staff.
India's governing Hindu nationalist Bharatiya Janata Party alleged that Compassion International was funding religious conversions. The charity's executives denied the allegation and said they were not given a chance to rebut the government's claims.
Last year, the National Religious Broadcasters in the United States terminated the membership of Gospel for Asia, which was hit with a bombshell class action lawsuit alleging fraudulent use of donor money, due to financial accountability issues.
In response to the allegations, Johnnie Moore, president of public relations firm The KAIROS Company, spoke on behalf of GFA. "Gospel for Asia is 100 percent focused on continuing its work around the world while working very hard to put an end to the false accusations being continually made against the ministry," he said in an email to The Christian Post. "Gospel for Asia can document the legal and ethical use of funds donated and clearly answer every question. Thankfully, many of Gospel for Asia's friends and supporters have chosen to stand with the organization and provide greater and great degrees of prayer and support as the ministry works to put this all to rest, for good."
Last February, the Dallas-based Stanley Law Group filed a class action lawsuit against GFA alleging that the missions agency and several of its affiliates fraudulently solicited hundreds of millions of dollars in charitable donations, and misdirected the money into Yohannan's "personal empire."
In South Asia, GFA works in the areas of education and poverty alleviation among others.
A documentary, "Veil of Tears," released by GFA about two years ago, highlighted the stories of millions of women in South Asia who face oppression simply because of their gender.
"One of the most obvious problems in this area is that the most unreached, untouched, neglected, suffering humanity in our world is women in Asian nations," Yohannan told CP at the time. "For example, India alone has 46 million widows. That means a girl could be 18, 19, 20 or 30, and when her husband dies, in many places that's the end of their life. Many of them end up in despair."