Indian State Passes Anti-Conversion Bill That Pastor Says Will 'Ruin' Christian Lives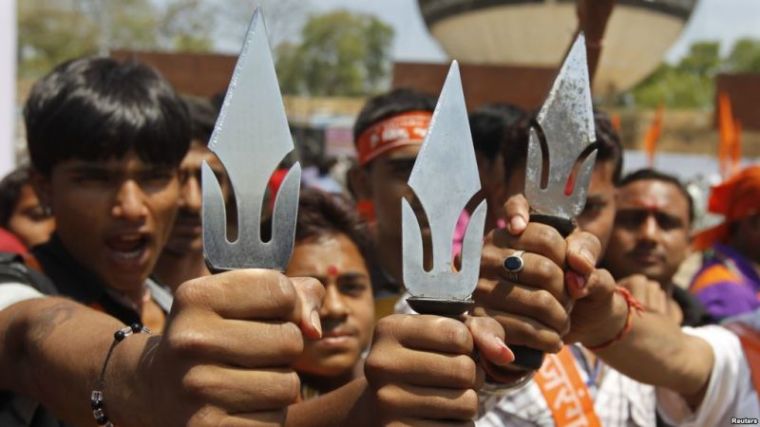 The Indian state of Jharkhand reportedly passed on Saturday a controversial anti-conversion bill, which pastors and persecution watchdog groups say aims to stop Christian witness and "ruin the lives of people."
"The anti-conversion law will ruin the lives and the witness of the church," an anonymous local pastor in Ranchi told International Christian Concern.
"The BJP, having the power both at the national level and the state, wants to implement its Hindutva ideology. This bill will further divide the people of Jharkhand, particularly divide the tribal people who lived in unity for ages," he added, referring to the ruling Bharatiya Janata Party.
The Jharkhand Freedom of Religion Bill-2017, as the legislation is called, bans people from attempting to convert others "by use of force or by allurement or by any fraudulent means," with punishments including up to three years in prison.
The bill is not yet law, and requires the signature of the governor and the president.
"This is very unfortunate for the people of Jharkhand," said the Rev. Dr. Man Maish Ekka, a member of the Jharkhand Sadbhavana Munch, a local religious freedom forum. "This is not just an attack on Christians, but is an attack on the religious freedom that the constitution gives to very citizens of this country. The motive of the bill is to divide the tribal people and break their unity."
ICC pointed out that Hindu radicals have taken advantage of similar laws in other states to harass and intimidate the country's minority Christian population.
William Stark, ICC's regional manager, said that there has been significant local opposition to Jharkhand's anti-conversion bill.
"These laws are widely abused by Hindu radicals due to the legal ambiguity within the laws themselves. Often, these laws provide an easy excuse for radicals to attack Christian leaders with impunity. One simply needs to claim the pastor was forcefully converting an individual following an assault," Stark warned.
"As a result, instead of the pastor's assailants being arrested, it's the assailed pastor who is arrested by police following an attack. With attacks on Christians skyrocketing, the adoption of a law that would only incite more violence seems to be another step away from India enforcing religious freedom for all."
The persecution of believers in India has been well documented by a number of groups, including Open Doors and charity Release International.
Open Doors released a report showing that there were 410 incidents of attacks, harassment and threats on Christians reported in India in the first six months of 2017, the highest ever since the country's independence.
Paul Robinson, the chief executive of Release International, described in May, "In states across India, militants have threatened and killed church workers."
"Extremists have tried to force Christians to renounce their faith and convert to Hinduism. And they have bombed, torched, vandalized and demolished churches."
Andrew Boyd of the same charity pointed specifically to the state anti-conversion laws, which make it very hard to talk about and share the Christian faith.
"It's based on the idea that conversion by force should be made illegal. I think everyone would agree that conversion by force would be useless," Boyd said at the time.
"But actually if you preach about Heaven then it's considered to be bribery, if you speak about Hell then it's considered to be a threat. If you offer any kind of Christian charity then it's regarded also as bribery."