Iran Frees Pastor Farshid Fathi Malayeri After Five Years in Prison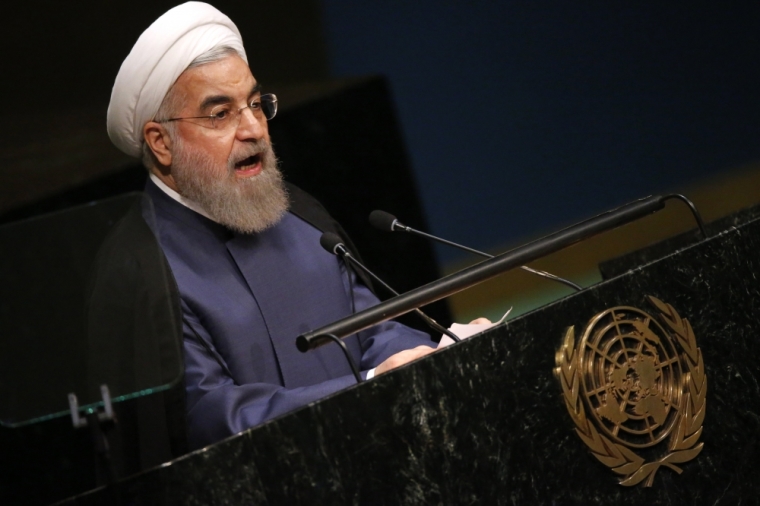 Pastor Farshid Fathi Malayeri of the Assembly of God church has been released five years after he was jailed in a prison in Iran for being part of a "foreign" group and spreading Christianity.
Malayeri, who was arrested in 2010 during the Iranian government's raids on Christians and churches, was given a six-year sentence in 2012 for "action against national security, cooperating with foreign organizations and evangelism."
The U.K.-based Christian Solidarity Worldwide's Chief Operating Officer Andy Dipper welcomed his release ahead of Christmas celebrations, but also expressed concerns.
"We remain deeply concerned at the treatment of Christians in Iran, who suffer harassment, mistreatment and imprisonment simply for exercising their right to freedom of religion or belief by gathering to worship peacefully, particularly during the Christmas season," Dipper said in a statement.
Pastor Malayeri was held in solitary confinement for more than 100 days, and suffered a broken foot and toe during a violent raid by security agents on his prison ward last year. He also received an additional one-year sentence after the incident. However, he was informed in July 2015 that he would be released in December.
He was initially kept with political prisoners in Evin Prison in Tehran, but was later transferred to Rajai Shahr Prison in Karaj, where he was held with violent criminals.
When Iranian President Hassan Rouhani took office in 2013, he was hailed by some as a "moderate" leader, but little has changed in the religious atmosphere of the country.
"We also remain concerned by the deteriorating human rights situation in Iran and urge the authorities to release all prisoners of conscience and to ensure that constitutional guarantees for religious freedom become a reality for all of Iran's religious communities," Dipper said.
Pastor Malayeri's release comes after the early release of Suroush Saraie, a member the Church of Iran denomination, and the temporary releases of Iranian Christians Mehdi Ameruni, Seyed Bijan Farokhpour Haghigi and Eskander Rezai, who were all arrested during a raid on a prayer meeting in Shiraz on Oct. 12 2012, according to CSW.
The Shia Muslim nation of Iran has received widespread criticism for its human rights record.
Amnesty International recorded nearly 700 executions, including those of members of ethnic and religious minorities convicted of "enmity against God," between Jan. 1 and July 15 this year, and the country puts people to death even during the holy month of Ramadan.
"Iran's staggering execution toll for the first half of this year paints a sinister picture of the machinery of the state carrying out premeditated, judicially-sanctioned killings on a mass scale," Said Boumedouha, Deputy Director of Amnesty International's Middle East and North Africa Programme, said in an earlier report.
Executions are particularly dangerous in Iran, as trials there are deeply flawed, detainees are often denied access to lawyers in the investigative stage, and there are inadequate procedures for appeal, pardon and commutation, the group said.