Iraqi Christians Fear Future Persecution in Post-ISIS Iraq (Interview)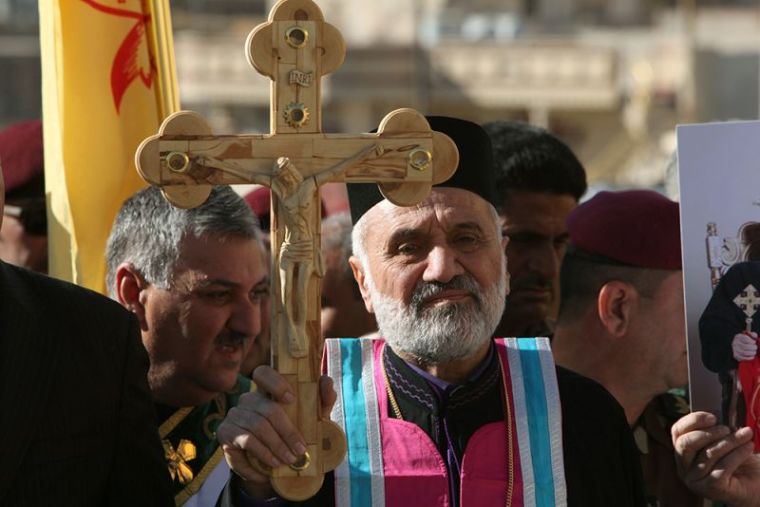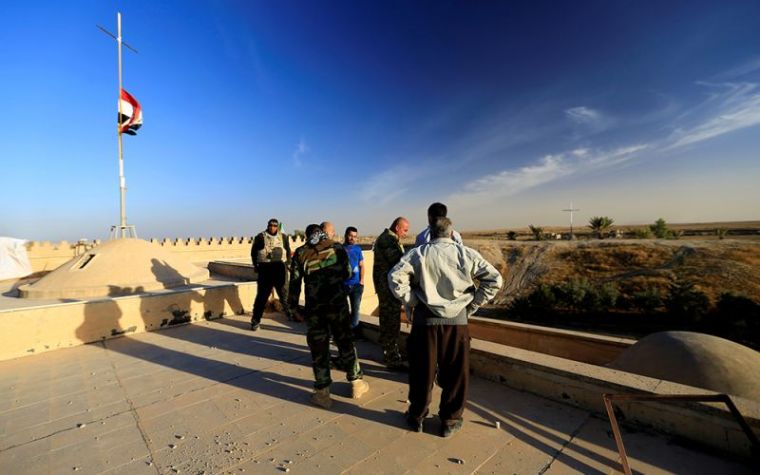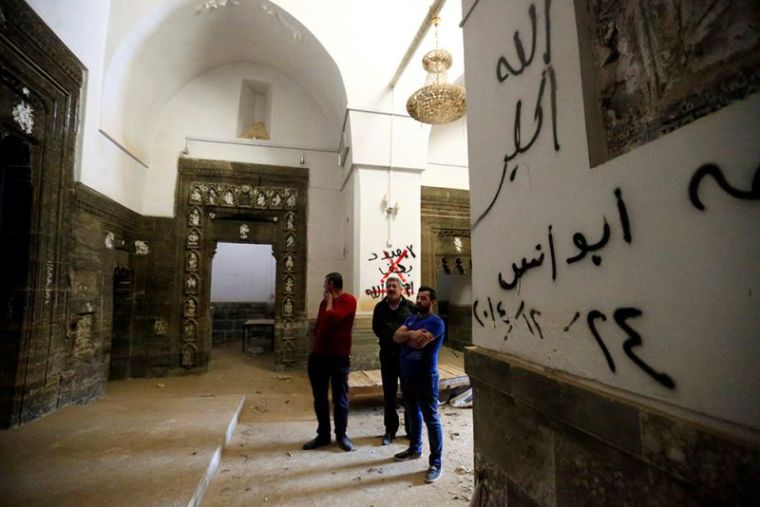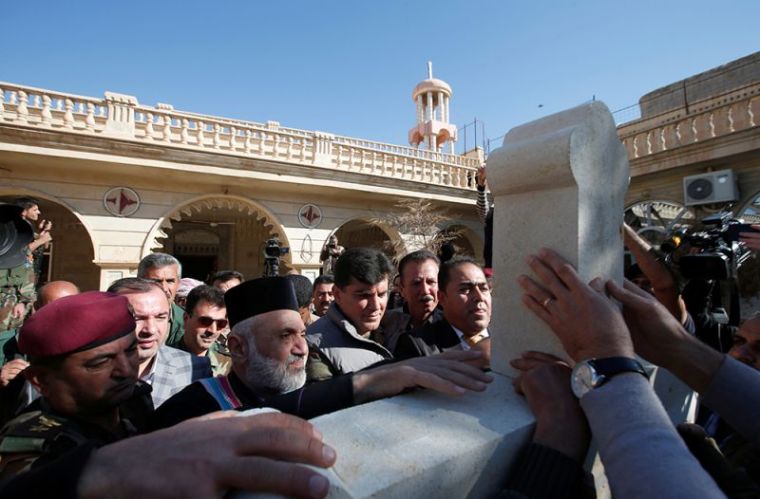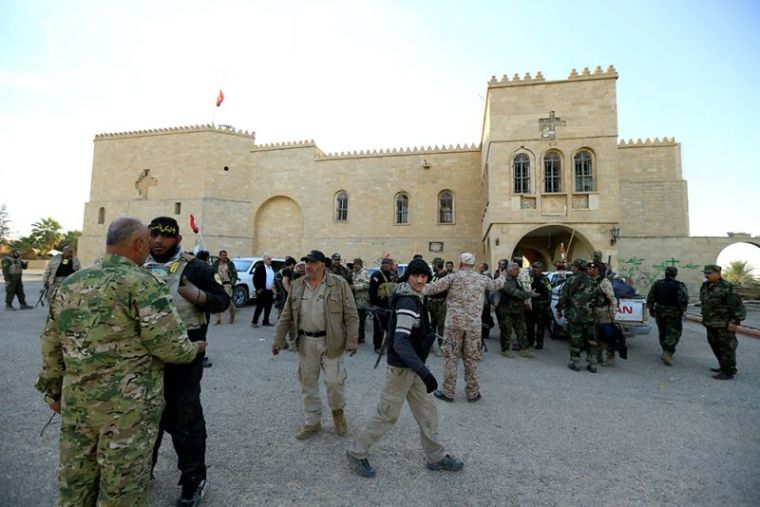 View Photos
WASHINGTON — Iraqi Christians are uncertain if they will be included in negotiations deciding the power structure of a post-Islamic State northern Iraq, an Iraqi Christian human rights activist told The Christian Post.
Although Iraqi-led coalition forces are fighting to liberate Mosul and many Christian villages in the Nineveh Plains from IS (also known as ISIS, ISIL or Daesh), much uncertainty remains about what the future will look like for Iraqi Christians in their ancient homelands.
Even though IS is being driven out of the area, many native Christians will not return until they are given guarantees from the Iraqi government, Kurdish Regional Government and the international community that they will be able to live without fear that another radical Islamic uprising will put their lives in danger once again.
Loay Mikhael, head of the foreign relations committee of the Chaldean Syriac Assyrian Popular Council and deputy chairman of the Soraya Charity Organization in Nineveh, told CP that Iraqi Christians are ideally looking for a way to return to their homelands and "rule themselves" with a certain level of autonomy.
"We believe that situation should be that after liberating Mosul and the Nineveh Plains, the Christians should be able to rule themselves — whether that is creating a province or if there is any sort of safe haven or autonomy for Christians in the region so they can rule themselves — be protected by themselves and have international community aid and U.S. military assistance to be able to sustain themselves, at least for a while," Mikhael said.
"Christians, they ask, 'Are we going to go back and have neighbors similar to ISIS and neighbors who will persecute us and drive us out of the Nineveh Plains and Mosul again or will there be guarantees by the international community, by central government and KRG?'"
Mikhael said that the future for Christians and other parties in Iraq post-IS is "still not clear," as the central Iraqi government and the Kurdish Regional Government have disputed about who will control that Nineveh Plains after IS is driven out.
"Christians don't know what will happen as far as who will rule the area," Mikhael told CP. "So, we have been asking similar questions about what will be post-ISIS era and nobody has given us any answer to that."
"Now, central government and KRG are having a conflict between themselves and each of them is claiming this is their area," Mikhael said. "This has to come to an end."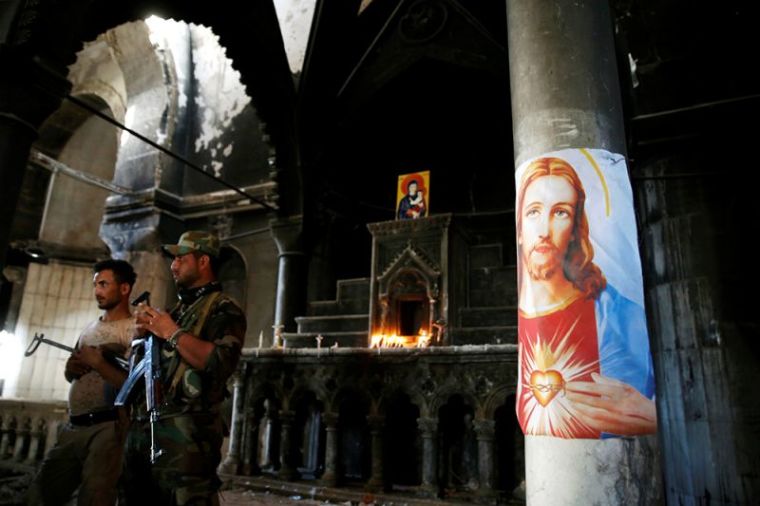 Mikhael added that when the government and KRG and other actors in the area previously met to discuss the Nineveh Plains, Christians were not a part of that conversation.
"The Christian forces, by the way, were not a part of their conversation agreement after the post-liberation of the area," Mikhael said. "So, I don't think we know whether there is a seat for us to be in the process of negotiating or what will happen."
In September, U.S. Rep. Jeff Fortenberry, R-Neb., introduced what has been referred to as the "Nineveh Province Resolution," which would ask the United States government to commit to working with the Iraqi government and the Kurdistan Regional Government to help create autonomous regions or zones for indigenous religious minority communities in the Nineveh Plains that will give those communities "security and self-determination within the federal structure of Iraq." The measure currently has 11 co-sponsors.
"These communities need a place to go home to. We need a place to resettle them," Kirsten Evans, a senior advisor with the lobbying group In Defense of Christians and a proponent of the resolution, told CP.
"We also need to guarantee that those centuries of cultural heritage that are embedded in that soil continues to survive in that area," Evans added. "These communities could survive anywhere. ... It's not just that these communities survive, it is that their culture survives in the place that it is rooted in because they have that right and the culture has that right, and we want to see the international community do everything in its power to guarantee them that right."
Mikhael explained that the concept of creating autonomous regions for minority communities isn't just some new idea.
"This is since the 1920s when creating the new state and after World War II — there was some promises to create a state for the Christians, for the Assyrians there. The idea was again brought to life in 2007, as well. We talked about it and we were able to restore it in the KRG draft constitution, article 35, that Christian minorities have a right to form and create their own autonomous region by law," he stated. "This is not something we want to create. This is something that already exists but we want to bring it to reality."
Evans added that both the Iraqi government and the KRG "have already conceptualized in their own legal framework the possibility of autonomous provinces with special zones for some of these minority communities."
While there might be some disagreement about the structure of power in a post-IS Nineveh Plains, simply rebuilding many of the Christian towns in the region will be a years-long undertaking, as a number of the Christian towns that have already been liberated are over half destroyed, Mikhael said.
The town of Qaraqosh, which was once home to 50,000 Christians, has been 65 percent destroyed.
"After liberation, there should be money allocated for this area by coalition or United Nations to give to some organizations to clear at least mines and booby traps," Mikhael said. "Phase two will be building what has been destroyed — houses, streets, schools, infrastructure. Phase three will, if we are able to build something there and enable these communities to go back to their homes, will focus on how can we create job opportunities, how will the people survive again. We need to create some projects to ensure that each family member will be working somewhere to make their livings and be able to sustain themselves."