'Is Genesis History?' Film on Young Earth Creationism Makes History With Continued Success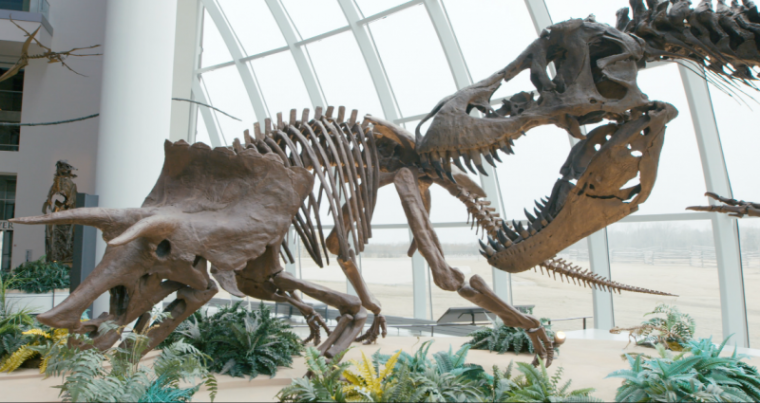 A film about Young Earth Creationism called "Is Genesis History?" continues making history while climbing the charts. The documentary is now in the top 10 of both the iTunes and Amazon independant charts.
"Is Genesis History?" had its debut in theaters on Feb. 23 as a one-night theatrical event through Compass Cinema and Fathom Events. After selling a staggering 143,000 movie tickets, making the film the highest grossing and No. 1 per-screen average in the country, it earned two additional encore performances that ultimately earned the movie $2.7M with just three evening screenings.
Now according a recent media alert, the DVD and VOD of "Is Genesis History?" holds the No.10 spot on the iTunes Store Independent Films Chart for the week ending April 16. And it is also ranked No. 4 on Amazon's Best Selling Documentary DVDs.
Production of the film is expected to go beyond DVD and VOD and will also be released in additional formats in the coming weeks.
"We continue to be encouraged by the outpouring of interest in the market for IS GENESIS HISTORY? Questions regarding our origins matter, and we hope the film continues to find an audience that wants to ask the tough questions of life, science and faith," Director and Producer Thomas Purifoy Jr. said in a statement shared with The Christian Post.
In the documentary, Del Tackett, former president of Focus on the Family Institute, travels around the world to meet with renowned scientists, historians and Bible scholars to discuss the book of Genesis in an effort to prove that observational science can be used to confirm God's Word and discredit evolution.
Along with Creation, the film also explores the questions and findings of whether or not humans evolved, the validity of a global flood, and what happened to the dinosaurs.
In an interview with The Christian Post, Tackett said that the goal of the documentary is to have people walk away from the experience knowing that science supports God's Word.
"I'm hoping that people will look at the film and they would realize that they don't have to accede to the accusation that if you hold to a position of [Young Earth Creationism] of a literal historical position in Genesis, then [you are] unscientific or stupid," he told CP during the premiere screening of the film at The Creation Museum in February.
"My hope is that those people that want to hold to biblical truth would walk away with the confidence that there is credible evidence and there are credible scientists, that they could be sure that what God has given us is true and can hold onto that."
For more information, visit the "Is Genesis History?" website.