ISIS news 2015: Blows up ancient historic temple in Palmyra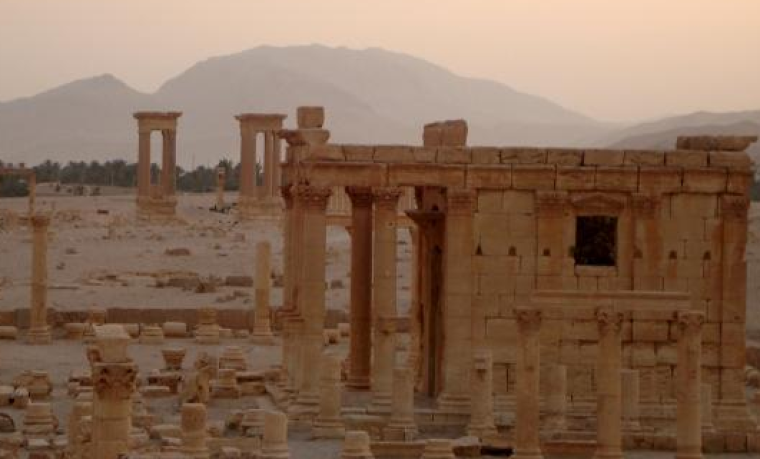 Amid Syria's grief over the beheading of its beloved Palmyra ruins archaeologist in the past week, another grievous act has been reportedly committed by the ISIS, as news surfaced that the extremist group has blown up a nearly 2,000-year-old temple in the ruins.
According to CNN, UNESCO, the United Nations cultural organization, called the fall of the Temple of Baalshamin a "war crime."
Syria's director-general of antiquities and museums, Maamoun Abdulkarim, said that sources in Palmyra informed him on Sunday that members of the extremist group took down the historic temple using numerous explosives.
Dating back from the first century, the temple is known to be one of the city's treasures and its destruction has fueled more fear among residents.
Abdulkarim reported that the temple was blown up on Sunday, but the UK-based Syrian Observatory for Human Rights reported otherwise, saying sources told them the temple was actually destroyed about a month ago.
While additional info on the extent of the damage is still being gathered by the Syrian government, Abdulkarim said, "They [ISIS] destroyed an incredibly important architectural structure. It is the first structure in the Palmyra complex to be destroyed, although they recently destroyed two Islamic shrines nearby."
The Islamic State allegedly threatened to destroy the statues inside the structures, but everything changed as news came about the structures themselves being blown up.
Since ISIS forces seized Palmyra and the nearby modern town of Tadmur three months back, residents have feared over thoughts of what the militants could do to the UNESCO World Heritage Site, not to mention the other horrifying acts the group has exemplified in the past couple of months.
On top of all the other crimes, including rape, enslavement, and killings, ISIS considers religious shrines as idolatrous and against its own definition of Islam.
Meanwhile, a footage has reportedly been released showing some ISIS fighters smashing artifacts in the Mosul city museum with the use of sledgehammers.