ISIS Budget Exceeds $2 Billion in 2015; Monthly Wages Offered to Families Hit by US Airstrikes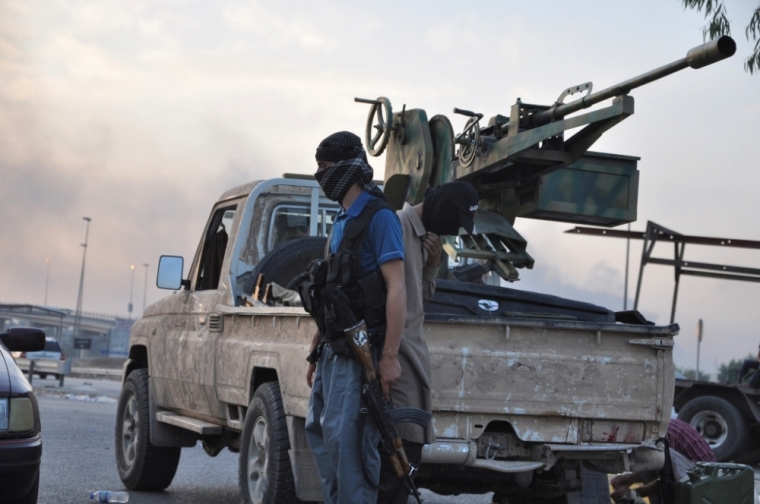 Militant group ISIS, which has captured significant territory in Iraq and Syria, announced that its annual budget for 2015 exceeds $2 billion. The funds will be used to pay the salaries of its fighters, and monthly wages will also reportedly be offered to orphans, widows, and families who have lost relatives due to the American-led airstrikes in the region.
ISIS has also opened up an Islamic Bank in Mosul, Iraq, according to tribal leader Naji Abdullah. He told al-Araby al-Jadeed that the budget, which has a projected $250 million surplus, is part of a development program for the territory the group has captured.
Also known as the Islamic State, the jihadist group has sought to establish a country on the territory of Iraq and Syria, and implement strict Islamic law. Its actions, which include mass beheadings and targeting of Christians and other religious minorities, have been condemned throughout the world.
The U.S. and a broad coalition of allies have struck back against ISIS with airstrikes on several targets, but have not sent combat troops into the territory.
Other sources of revenue for ISIS reportedly include oil, royalties, taxes, and the spoils from its numerous attacks on military bases and convoys.
Sheikh Abu Saad al-Ansari, a senior religious figure in Mosul, claimed that the 2015 budget will also be used to help the poor and disabled people in its cities.
The group has sought to establish a sense of normalization in Mosul, residents have said, banning its fighters from roaming residential streets without official authorization. A police force has also been established, charged with keeping peace and security and with ensuring that the militarily personnel stay at the edges of the city.
Mosul was previously home to a significant Christian community, before followers of Christ were driven out. The terror group handed them an ultimatum to convert to Islam, pay a special tax, or be killed for their faith.
ISIS suffered a setback this week in its long-lasting mission to capture the Syrian border town of Kobane, however, with the Syrian Observatory for Human Rights reporting that Kurdish fighters have now seized 80 percent of the besieged city.
"The People's Protection Units (YPG) fighting the jihadists [ISIS] for nearly four months have full control of the security district," the group said in a statement.
Kobane official Idriss Nassan confirmed the news but said that ISIS still controls the eastern districts of Maqtala and Kani Kordan.
"Hopefully within days the [YPG] units will be in control of the whole city," Nassan said.
"The advance has become faster and the air strikes are more intense."
Kobane, located on the Turkish border, has been under assault since mid-September. It is seen as a strategically important location, as its capture would allow ISIS to gain control of significant territory between its strongholds.