ISIS Burned Alive Militants Who Didn't Fight to the Death in Ramadi
ISIS Burned Alive Militants Who Didn't Fight to the Death in Ramadi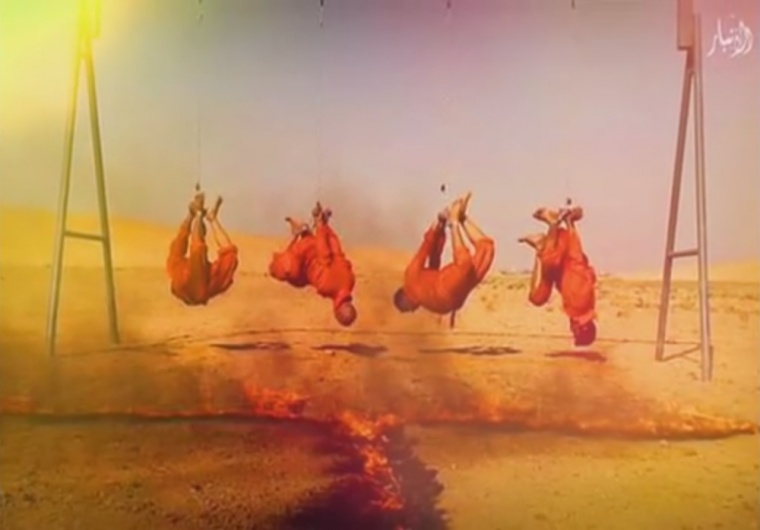 The Islamic State terrorist organization in Iraq has burned alive some its fighters after the militants were defeated and pushed out of the key Iraqi town of Ramadi by security forces.
In order to send a message to its rank-and-file fighters, unnamed sources told Fox News that IS burned alive its own fighters in the town square of Mosul after they arrived from their 250-mile journey from Ramadi, which is the capital of Iraq's mostly Sunni Anbar province and was recaptured by Iraqi forces over two weeks ago after IS seized the town in 2014.
"They were grouped together and made to stand in a circle and set on fire to die," one former resident of Northern Iraq who is now living in the United States but still remains in contact his family in Iraq explained.
Additionally, a number of Iraqi-Americans and refugees who keep in contact with their families in Mosul have also told Fox News that many IS fighters who fled Ramadi have been executed for not fighting until their death.
Terrorism expert and former intelligence advisor to Gen. David Petraeus in Iraq, Michael Pregent told the news outlet that he is not surprised that the militant group has executed its own fighters for losing in Ramadi since militants who were involved in IS' loss in Saddam Hussein's hometown of Tikrit last year were also executed by the group.
On one occasion last March, IS executed at least 18 of its own fighters for allegedly texting Kurdish fighters that they were planning on surrendering Tikrit to Kurdish peshmerga forces.
"There is no surprise on executing ISIS fighters from Ramadi," Pregent said. "They did the same to fighters after Tikrit."
The Wall Street Journal reports that American and Iraqi military leaders believed that the fight for Ramadi was a crucial "testing ground" for a possible Iraqi offensive to reclaim Mosul, which is IS' largest stronghold in Iraq and Iraq's second-largest city.
As a battle for Mosul could be looming with Iraqi, Kurdish and coalition forces in the near future, Pregent believes that IS' barbaric executions could be a sign of desperation and paranoia by the group's leadership.
One source told Fox News that the anxiety of the organization's leadership has grown so much that militants are going door-to-door accusing children of being spies. The source added that if the parents cry or complain about IS' accusations against their children, they are arrested and later killed.
Pregent explained that the militant group has also placed two leaders in charge of uncovering threats against the group's existence from within its strongholds.
"ISIS is fracturing, paranoid from within," Pregent asserted. "They are using women and children executions to intimidate — the harsher the tactic the more desperate the leadership is."
As IS continues to lose territory, the militant organization has turned to secure Android applications in order to send recruitment and propaganda messages to followers and potential militants.
Defense One reports that Ghost Security Group, a counterterrorism network, observed IS militants using an app called Telegram to send followers to a website that allowed them to download an app by Amaq Agency, which is a news organization that has issued support for acts of Islamic extremism, such as the San Bernardino, California, shooting last December that killed 14 civilians.
"The application's primary purpose is for propaganda distribution," a Ghost Security representatives told Defense One. "Using the app you are able to follow the most recent news and video clips."