ISIS Captures Gas Fields and Attacks Military Base Near City of Homs; Posts Photos of Dead Soldiers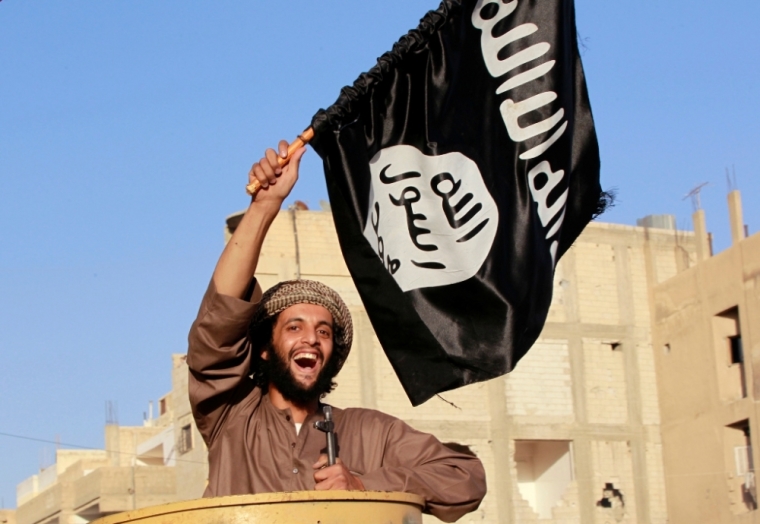 ISIS militants have captured two gas fields and attacked a major air force base near the city of Homs in Syria, posting photos of dead soldiers on social media on Monday.
While ISIS has been focusing most of its efforts in recent weeks on the border town of Kobane in the north, the Islamic militants have also been pushing south and seeking to establish a hold over the central parts of Syria.
The Telegraph noted that the latest offensive, which ended with the capture of the Jahar gas field, poses a direct threat to the government of President Bashar al-Assad.
"So after the Sha'ar company and the positions surrounding it became part of the land of the Caliphate, the soldiers advanced, conquering new areas, and all praise is due to Allah," the Islamic State said in the message. The jihadists also posted photos on social media showing some of the slain soldiers that they had recently killed.
"Yesterday they tightened control over Jahar village and the Mahr gas pumping company, and nearly nine (positions) supported by heavy weaponry such as tanks, armored vehicles, and heavy machine guns of various calibers," ISIS added in its statement.
Reuters noted that a death count could not immediately be provided, due to security restrictions.
Khodair Khashfa, a Syrian activist who spoke from Homs using a pseudonym, confirmed ISIS' advancements near the city.
"After ISIL took over al-Sha'ar field they started to target Tayfur military airport," Khashfa said. "They used a suicide car bomb on the front entrance of the base and, at the same time shelled the airport with Grad rockets and other artillery."
The fall of the Tayfur military airbase would represent a major blow for Syria's government, which has been trying to stop ISIS.
The government of Assad has been locked in a three-year civil war with other Islamic rebel groups, who in turn are also at war with ISIS.
ISIS has also been heavily active in Iraq, despite U.S.-lead airstrikes that have hit a number of terror targets, seeking to slow the advance of the militants.
Iraq's Ministry of Human Rights confirmed over the weekend that the jihadists have slaughtered at least 322 people from a single Sunni tribe in the western Anbar province.
The U.S. has supported the Iraqi central and regional governments with arms and supplies in the war against ISIS, but it has refused to aid the regime of Assad in the same way. Instead, President Barack Obama has said that the U.S. will be supporting moderate rebel groups in Syria.