ISIS Executes 21 Syrian Christians Kidnapped in Mass Raid, Patriarch Says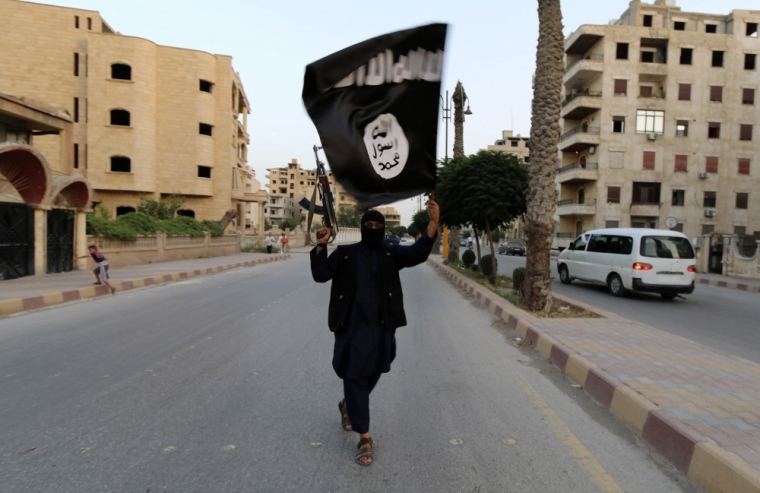 The Islamic State terror group killed 21 Christians in the Syrian town of al-Qaryatain after taking control of the city last year, a prominent clergy member has said.
After al-Qaryatain was liberated from IS (also known as ISIS or ISIL) by Russian-backed Syrian forces earlier this month, Patriarch Ignatius Aphrem II, the head of the Syrian Orthodox Church, explained in an interview with BBC that the militant group showed no mercy on some Christians that remained after the group took control of the area last August.
Following the takeover of the al-Qaryatain, IS kidnapped as many as 230 Christians who lived in the town. According to the patriarch, the militant group executed at least 21 of those Christians, with three Christian women being among those executed.
Aphrem explained that some of the victims were killed for trying to escape from the town, while others were executed after being accused of violating their "dhimmi contracts," which forced them to submit to IS' laws or be killed.
Although there are at least five more al-Qaryatain Christians missing, they are believed to be dead.
Other Christians who were detained by the terror group have been released back to their families after ransoms were paid to the militants. The patriarch added that the militants planned to sell a number of the Christian women and girls into sex slavery.
Despite the atrocities at the hands of Islamic extremists, Aphrem is hopeful that peace can be restored between the area's different religious communities.
"We lived this situation for centuries, we learned how to respect each other, we learned how to live with each other," he asserted. "We can live together again, if we are left alone by others."
After taking over al-Qaryatain last August, the group not only kidnapped Christians and forced them to follow the group' strict set of rules for non-Muslims, but it also bulldozed a nearly 1,600-year-old Christian monastery.
IS released pictures showing militants bulldozing and destroying al-Qaryatain's ancient Mar Elian Monastery weeks after taking over the town. A claim was also made that the militants dug up and desecrated the bones of Saint Elian.
The recapturing of al-Qaryatain by Syrian forces comes as the Assad regime, aided by Russian airstrikes, have been able to push IS militant out of other towns it previously controlled. The Syrian forces were also able to reclaim the ancient town of Palmyra on March 27, which lies about 60 miles East of al-Qaryatain.
Hundreds of displaced families have already started returning to the town to check up on their homes to see if they are still livable.
"The first thing I checked in the house was the roof," Khudr Hammoud, a 68-year-old retired resident of Palmyra, told AFP. "The walls, the windows, and the door are also still there, and that's enough for me to get my family ready to return to Palmyra."
A local official told AFP that it will take at least three weeks before water and electricity can be restored back to a level where people are able to live in their homes again.