ISIS News: Senior Operative Confirmed Dead, U.S. Officials Say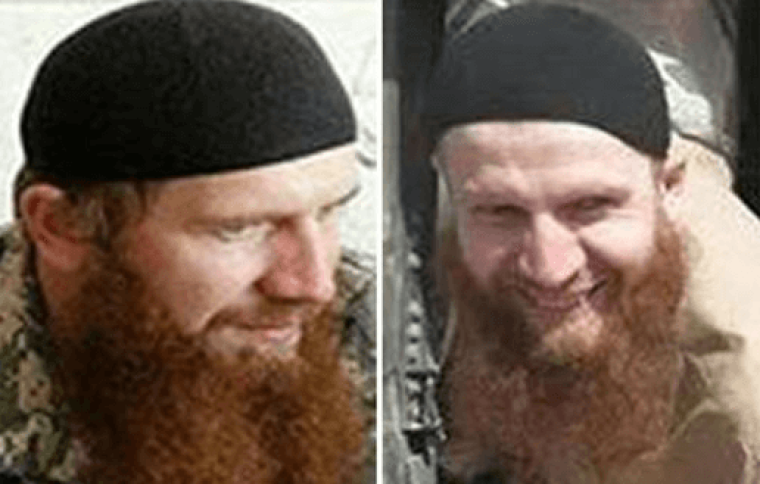 An Islamic State leader has reportedly died last week after a drone strike initiated by the United States hit the location where he was believed to have been attending a meeting, U.S. officials confirmed.
According to CNN, government officials initially said senior operative Omar al-Shishani was injured while attending a "shura" session with other officials of the ISIS and it was unclear if the strike had killed him. However, two officials recently confirmed that further assessments state he was injured and later died.
It is unclear how exactly Shushani, also known as "the Chechen," died but his alleged death marks a huge blow to the terror group that continues to spark fear among communities around the world.
The outlet said al-Shishani was born Tarkhan Tayumurazovich Batirashvii, who once served as an elite member of the Georgian military unit and later became a top commander in the Islamic State army. Before al-Shishani's death was confirmed by the authorities, Pentagon Press Secretary Peter Cook said, "Batirashvii is a battle-tested leader with experience who had led ISIL (ISIS) fighter in numerous engagements in Iraq and Syria."
The ISIS leader was said to have been hit in the airstrike, along with 12 other officials who attended the "shura," or meeting of the terrorists' commanders.
Meanwhile, the Syrian Observatory for Human Rights denied the officials' claims. According to The Independent, Rami Abdel Rahman, the observatory's director said, "He's not dead," adding that al-Shishani, dubbed as the "minister of war," was treated by a jihadist doctor in a Raqa province hospital.
Rahman further explained that al-Shishani was badly injured, to the point that he could not breathe without the help of life support paraphernalia and had been on the edge of death for several days, but eventually recovered.
If al-Shishani was indeed killed, it would negatively affect the flow of activity within the extremist group's inner circle and according to Cook, ISIS' ability to attack and defend their posts such as Raqqah and Mosul would definitely decline.