ISIS Sex Slave Survivor Told Jihadists Who Raped Her: 'No Religion Accepts What They Did'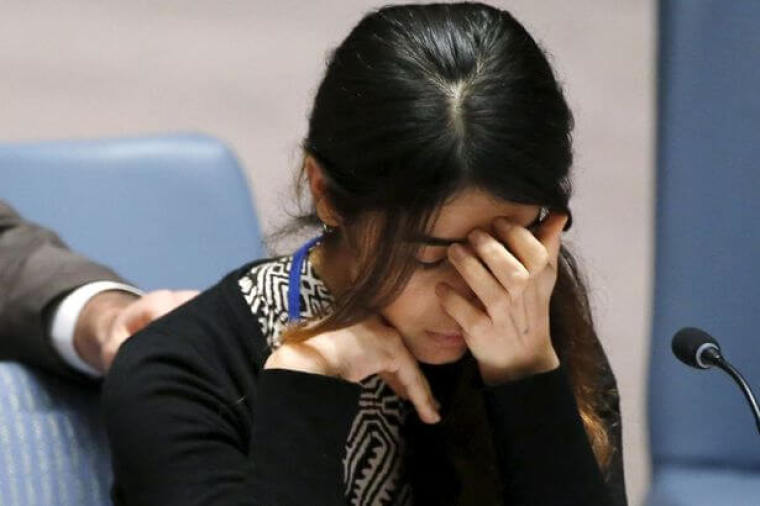 An Islamic State sex slave survivor who testified before U.N. officials about the repeated rapes and torture she and other girls endured at the hands of radical jihadists said she told her captors that neither Islam nor any other religion would condone what they were doing.
The United Nations Population Fund published an article on Wednesday that featured the testimonies of recently freed women and girls, including a 19-year-old from Iraq, given the name Maha to protect her identity, who said she was captured in the city of Sinjar in 2014.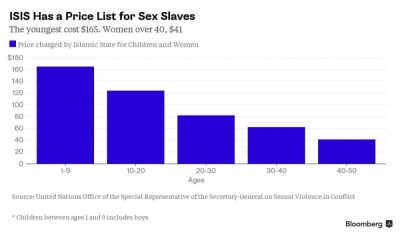 "Like other Yazidi women and girls who lived in Sinjar, I was separated from my family, given as a gift to an ISIL emir [leader] and brutally raped. It was a horrific experience," she said.
Maha said when she told her captors "No religion accepts what they did," the militants punished her by selling her to a man in Syria.
"I am determined to reintegrate into my community, to be a successful working woman and a role model for other women who have been through a similar experience," Maha said. "Though I will not forget the evil ordeal under ISIS, I am determined to start over."
Also known as ISIS, ISIL and Daesh, since 2014 the radical Islamic terror group has garnered a reputation for its brutal treatment of Christians, Yazidis, Shia Muslims, and other religious minorities. 
Many prominent Islamic religious leaders have denounced the terrorist group, as have many in the American Muslim community.
For example, in December of last year hundreds of Arab-Americans in Dearborn, Michigan, held an anti-ISIS rally outside of the Karbala Islamic Center.
The UNPF report on the experiences of IS sex slave survivors comes as Iraqi forces continue their offensive against the terror group in a battle to retake Mosul.
"A major offensive led by the Iraqi army has been in progress for six weeks, aiming to drive Islamic State militants out of the city's eastern districts," Russia Today reported on Thursday. 
"Meanwhile, IS is reportedly using brutal public executions to deter desperate civilians from fleeing the warzone. ... IS militants publically executed 27 civilians in Mosul's Muhandiseen Park last week, Deputy U.N. High Commissioner for Human Rights Kate Gilmore said. Residents are reportedly being executed if they are suspected of collaborating with the Iraqi army."