ISIS Slaughters Scores of Civilians, Including Children, in Revenge Killing at Christian Town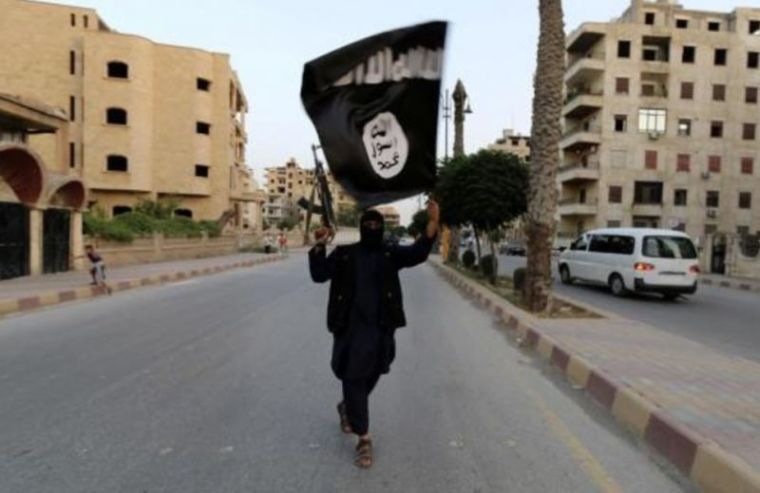 Islamic State jihadists, reeling from heavy territory losses in Syria, have slaughtered scores of people, including women and children, in the once predominantly Christian town of Qaryatayn.
Syrian government troops recaptured the town on Saturday, only to discover the gruesome slaughter of civilians who were shot or beheaded.
One town resident called the IS militants "monsters."
"These are people who don't know God, they don't know anything. They killed children and women with knives, they beat women, broke their arms," the man said, speaking on condition of anonymity.
Various news outlets have reported a different estimate of the number of bodies discovered.
The Associated Press cited numbers on Monday from the Palmyra Network News, an activist network, that said 67 civilians were confirmed dead, while Homs province Governor Talal Barazi told Reuters that "more than 60 were dead, while more than 100 others are missing, either kidnapped or killed."
The British-based Syrian Observatory for Human Rights, however, which regularly reports on terror attacks and the civil war in the country, said that at least 128 people were executed by IS. Most of the bodies were apparently found dumped in farms and ditches.
International Christian Concern noted that Qaryatayn was once a predominantly Christian town, though most believers fled when IS first captured it back in 2015.
The town has been captured and retaken back and forth by Syrian and IS forces on a number of occasions, though Christians returning home in November 2016 were relieved to find that the famous relics of fourth century saint Mar Elian survived despite IS destroying his monastery.
"After the destruction of the monastery, we thought his relics were lost, but instead we were able to find them. This gave us great consolation," Father Jacques Mourad, a priest who was previously captured by IS, said at the time.
He added that Christians are looking forward to "placing the bones of Mar Elian back in the places where they were kept, and to pray again around that relics."
Abdullah AbdulKarim, a former resident of Qaryatayn, said that the latest slaughter was revenge killing specifically targeting people and their relatives who IS accused of collaborating with government forces.
"They came into town with a hit list," the former resident said.
AbdulKarim added that the militants went door to door for three weeks hunting down individuals.
He revealed that his uncle, who was a local mayor, and two of his cousins were shot.
"They took people to show them bodies dumped in an open area to let them know they were killed, but also to terrorize the public," AbdulKarim said, adding that the radicals stopped residents from burying the dead.
Mohammed al-Homsi, a member of the Palmyra Coordination Committee, told Al Jazeera that residents are still questioning how IS managed to recapture the town earlier this month.
"How did ISIL enter and then manage to leave Qaryatayn when the army has all of the surrounding areas under its control?" al-Homsi asked, accusing pro-government troops also of killing some of the town's residents.
"ISIL began the attack and killed people because of their alleged support to the government, and when the Syrian forces entered they carried on killing the people there based on their supposed affiliation to ISIL," he said.