Next Generation of Terrorists? 31,000 ISIS Caliphate Women Are Pregnant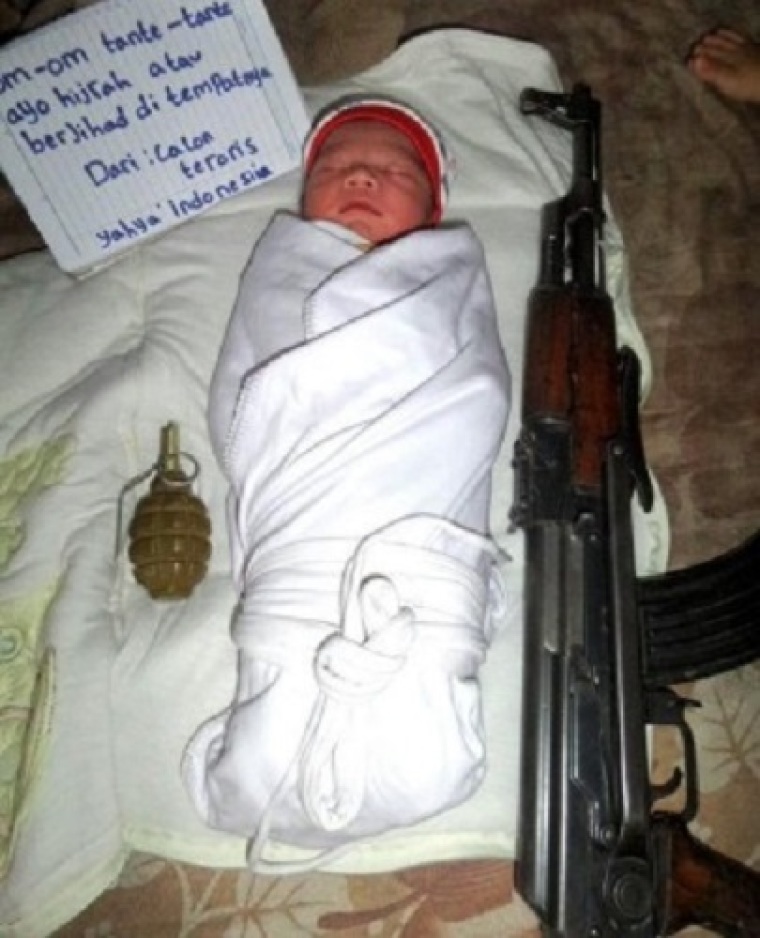 The Islamic State terror group in Iraq and Syria reportedly includes 31,000 pregnant women, with the children in danger of being raised into the next generation of Islamic terrorists.
"The future of children born and raised in Islamic State is a pertinent and pressing problem, requiring the immediate attention of the international community. There are currently 31,000 pregnant women within the 'caliphate,'" states the report by the anti-extremist Quilliam Foundation.
"As many as 50 children from the United Kingdom are growing up on jihad in Islamic State, and no prior research examines what will happen to them if they choose to return," it adds.
The researchers, led by Noman Benotman and Nikita Malik, compiled the 100-page report over a period of six months, which includes archiving, translating and analyzing propaganda material by IS (also known as ISIS) concerning children.
"The largest amount of Islamic State media featuring children relates to violence, comprising either of children directly participating in violence, or being exposed and normalised to violence," the report states.
It says that IS grows its ranks through abductions, as well as targeting children and pressuring them to join the jihadists out of fear.
The anti-terror group warns that IS is using the children as a means to secure the long-term survival of the Caliphate, and for that purpose focused on indoctrinating children from a very early age with extremist ideology.
"Looking to the future, it is inevitable that these children will suffer from severe physical and mental trauma, as well as systematic extremist indoctrination," it says.
The Foundation proposes the creation of a "Commission to Protect Future Generations from Radical Violence," which it says would monitor the re-integration of children within the European Union.
It also calls for the establishment of support networks that can assist local actors in taking children from radicalized families and housing them at foster homes where they will receive "values-based support in their spiritual, intellectual, ideological, social, and emotional growth."
IS has made it clear it is focusing on a long-term mission to dominate the Middle East, and has said that children are key to its goals. The terror group operates several training camps for young children on its captured territory, where children are indoctrinated and taught to use weapons.
The Islamic radicals have also posted propaganda material online, such as a photo of a newborn baby lying beside a gun, a hand grenade, and an ISIS birth certificate, as a warning to the West.