ISIS to Crucified Christians: 'If You Love Jesus, You Will Die Like Jesus'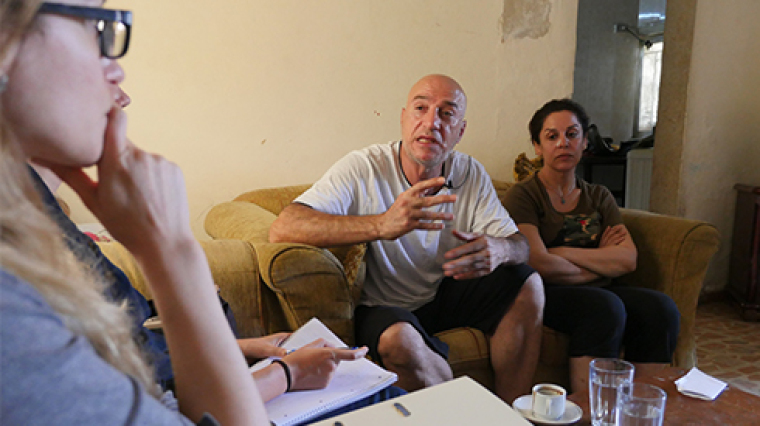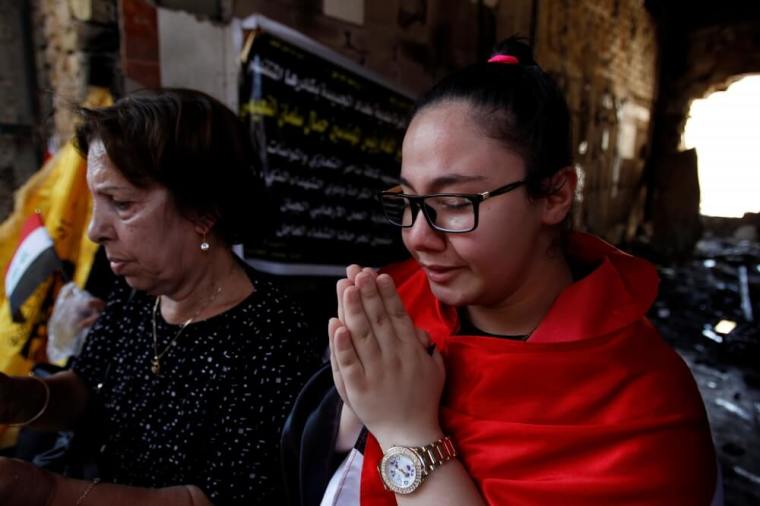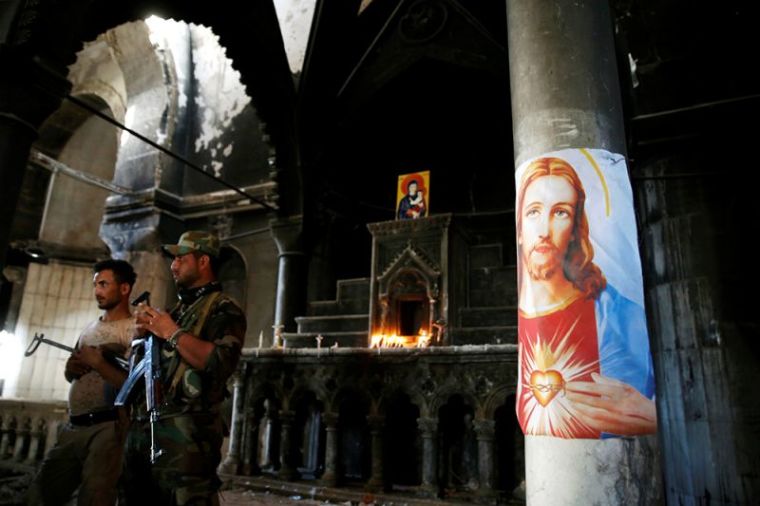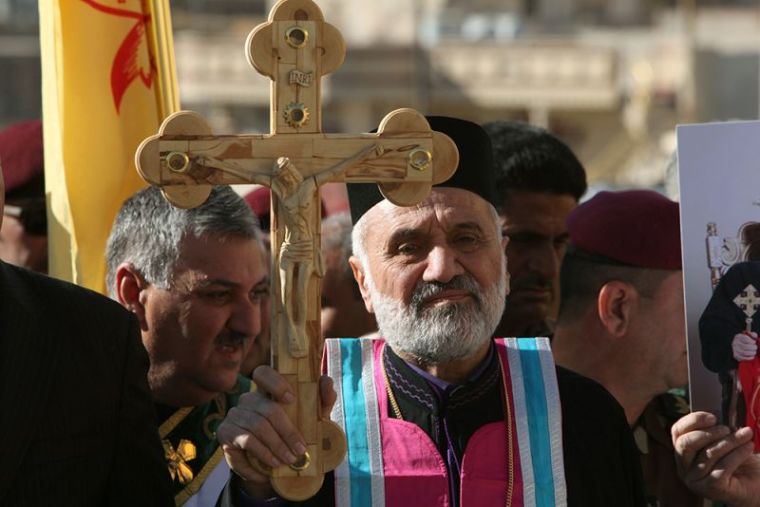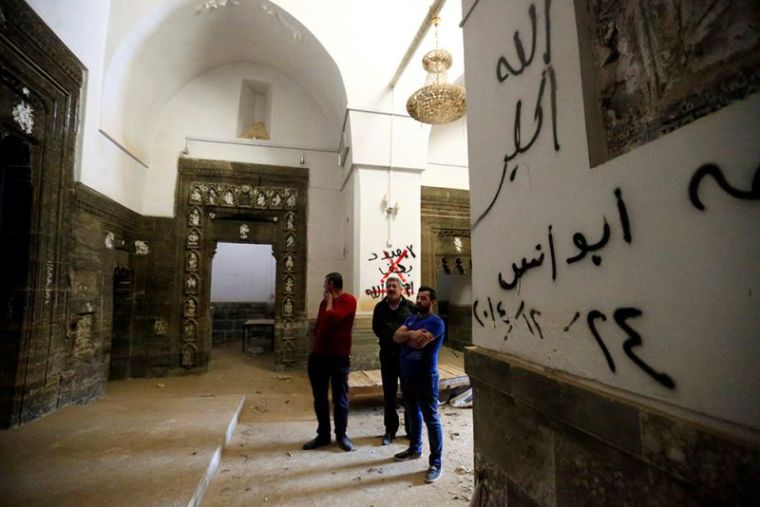 View Photos
A number of Iraqi Christians who weren't able to flee from their homes before the brutal Islamic State terrorist group conquered large swaths of northern Iraq were crucified "like Jesus" in front of their families, Iraqi refugees in Jordan have revealed.
Refugees who escaped from the brutal wrath of IS, also known as ISIS, ISIL and Daesh, have opened up about the horrors they and their loved ones faced living as followers of Christ under the rule of the Islamic death cult.
Although an independent United Nations commission on Syria ruled in June that IS has committed genocide against Yazidis, it hasn't yet ruled that the group has committed genocide against Christians.
Christian refugees who spoke with the religious charity ADF International in Amman have described in detail the atrocities that Christians face at the hand of IS militants.
While a large number of people who've been killed, tortured and enslaved by IS have been Yazidis, the Christian refugees told ADF International that Christians who weren't among the thousands who fled their homes before the jihadist takeover were either executed, tortured, sexually enslaved or imprisoned by IS.
One Iraqi Christian, who is referred to by the pseudonym Marijam, told ADF International about the fate of her brother, who was killed by IS after they stormed his home in the Nineveh Plains.
After IS stormed her brother's home, she said militants began to beat him in front of his family because he was a Christian. She said that when her brother tried to retaliate, IS militants immediately pushed him back down and told him: "We will crucify you like your dog, Jesus Christ."
Marijam explained that the militants beat and stabbed her brother with various weapons in front of his wife and children for about five hours. After the brutal torture, she said they nailed her brother's hands down to a wooden plank and erected him on a cross. She added that her brother was left to hang before being shot in the mouth in front of his family.
Marijam said her brother's wife and children are now living as refugees in Europe but haven't recovered from seeing their husband and father tortured and executed.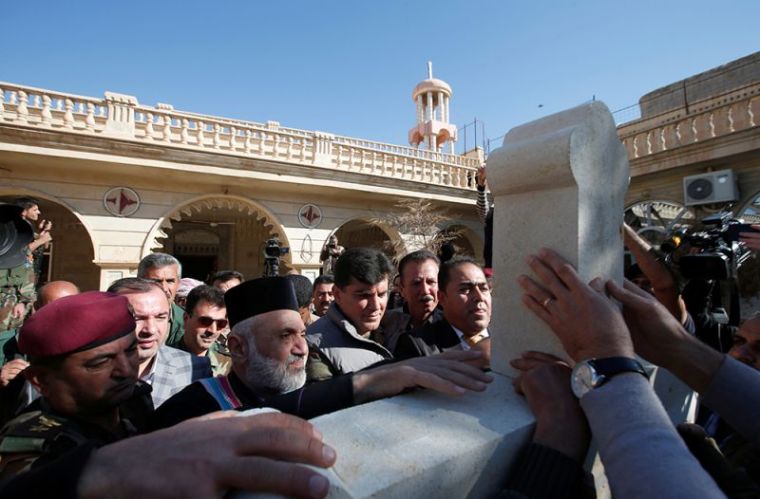 Marijam isn't the only Iraqi Christian refugee who had a loved one crucified by IS.
Esam, who is the father of three children and hails from the outskirts of Qaraqosh, told ADF International that at least two of his wife's relatives were among the many who weren't able to flee the region before it was too late.
"My wife's brother was crucified by Daesh," Esam said, according to World Watch Monitor. "He was crucified and tortured in front of his wife and children, who were forced to watch. They told him that if he loved Jesus that much, he would die like Jesus."
According to Esam, his wife's sister-in-law and her children are now living in Sweden and being helped out by an aid organization there.
Esam also said that one of his wife's female relatives has also been taken and "now lives with one of the Daesh amirs," adding that she is not the only Christian woman sexually enslaved by IS.
"We heard of 12 Christian girls who are with Daesh," he said, using the Arabic acronym for IS. "There may be more. Our bishop told people not to tell if they lose their girls; it is a shame on the family."
Karlus, a 29-year-old Christian man from the village of Batnaya, told ADF International that he was tortured by IS and slated to be executed but survived. 
Karlus, who stayed behind in Batnaya so he could tend to his disabled father, recounted how IS militants stormed his home in 2014 and destroyed a cross and a picture of Jesus. After Karlus retaliated, he said he was knocked unconscious and imprisoned by IS.
During his seven-week detention, Karlus said he was brutally tortured.
He recounted one time when the militants hung him upside down from the ceiling by his foot. As Karlus bled from his foot down, he recalled how militants beat him and rubbed salt in his wound.
Not only was he beaten and tortured, Karlus said he was also sexually abused by three women in niqabs.
Although he was supposed to be executed on Sept. 26, 2014, he was instead released for some unknown reason.
After his release, Karlus said he fled to Kurdistan. After having his injuries treated in Spain, Karlus went to Jordan to seek asylum.
A representative with ADF International told The Christian Post that the testimonies compiled by the organization were sent to the U.N. Commission of Inquiry on Syria to prove that IS has committed genocide against Christians, as well as Yazidis.